Denmark has become the first country in the world to publish a roadmap to make its food system more plant based.
The 40-page plan outlines the government's commitment to reduce greenhouse gas (GHG) emissions by boosting plant-based food production.
As well as making Danish dinners greener, it also sets out how the country can become a leader in plant-based food exports.
The plan was described as "internationally groundbreaking" by Rune Christoffer Dragsdahl, the general secretary of the Vegetarian Society of Denmark. Jasmijn De Boo, CEO of ProVeg International, told Plant Based News: "We expect other EU member states to be inspired and emboldened by Denmark's action and to start drawing up their own Action Plans on plant-based foods. Denmark holds the presidency over the European Council in the latter half of 2025 which will be a great time for member states to aim for publication of their plans."
Plant-based boost from farm to fork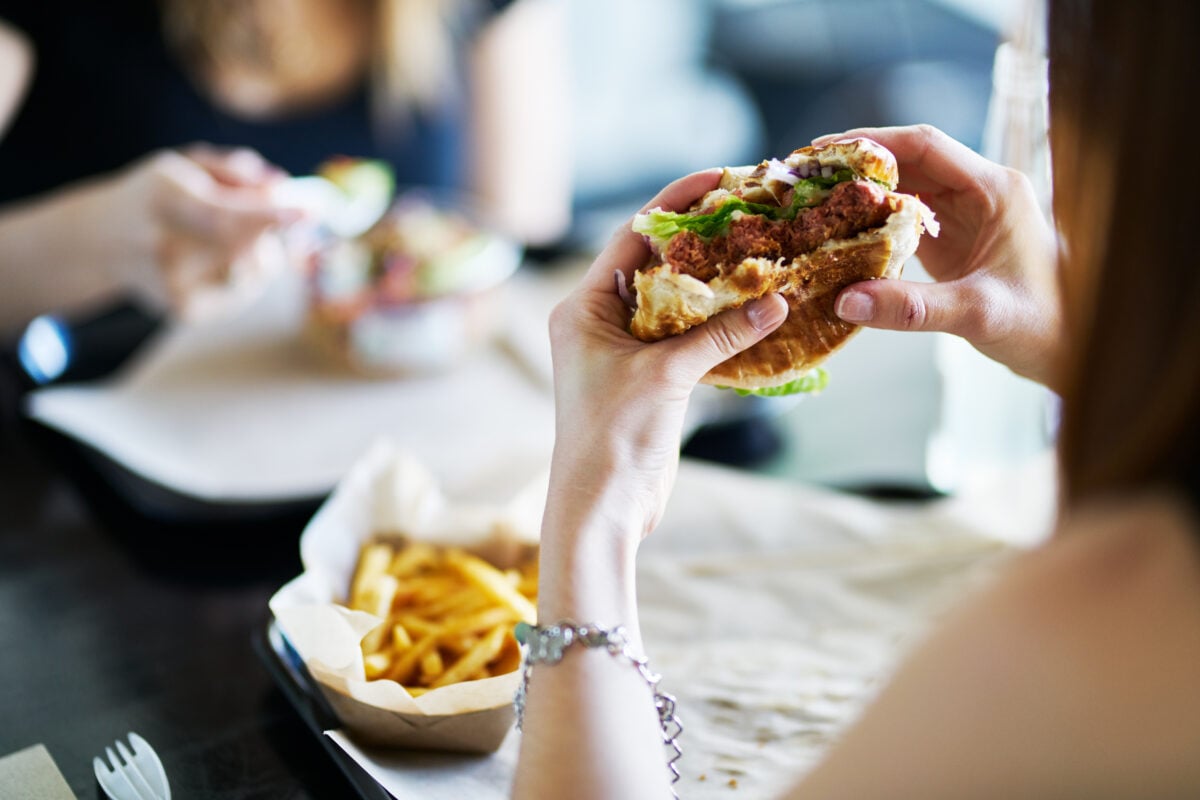 The plan contains measures focused on every part of the supply chain from producer to consumer.
A key proposal involves giving chefs training on how to prepare more plant-based meals. It also emphasizes the role of research and innovation in helping Danish food companies become leaders in plant-based food production.
Denmark was already leading the way after investing 1.25 billion kroner (USD $177 million) in the sector in 2021. This money helped create a new Fund for Plant-Based Foods, which received 101 applications in the first round.
By positioning itself as a global leader, Denmark could bring in 13.5 billion kroner from plant-based food production, according to the plan. This could also create some 27,000 jobs.
Moreover, a study from the University of Copenhagen found that by switching to a more climate-friendly food system, Denmark could save 12 billion kroner per year in healthcare costs.
Eating more plants essential for climate targets
The Danish government recognizes that switching to more plant-based food production is crucial to meeting its climate goals.
In 2021, the Danish Council on Climate Change found that the country was falling short of its 2030 target. Denmark is aiming to reduce GHG emissions from 1990 levels by 70 percent by 2030.
At the launch of Denmark's new roadmap, Jacob Jensen, Minister for Food, Agriculture and Fisheries, called the move towards plant based a "necessary transition."
"There is no doubt that a more plant-rich diet – in line with [Denmark's] Official Dietary Guidelines – helps to reduce our climate footprint," he added.
Researchers have repeatedly shown that switching to plant-based food systems could bring huge environmental benefits. Animal agriculture contributes around 14.5 percent of total global human GHG emissions, according to the United Nations.
The future is plant based around the world
Writing in the Foreword to the new action plan, Mr Jensen states that, "Plant-based foods are the future."
In stark contrast, the UK government is refusing to prioritize the switch towards plant-based food. As a result, the UK is missing out on the related environmental and health benefits.
Earlier this month, at the Conservative Party Conference, environment secretary Thérèse Coffey launched an attack on "green zealots who think our farmers should stop rearing livestock." This is despite the scientific consensus for years pointing to the need to reduce meat consumption.
Indeed, in 2021, the UK government published a research paper that recommended switching towards plant-based food to meet climate targets – before quickly deleting it.
Elsewhere, other governments are doing more to encourage a switch to plant-based food. For example, the Swiss government recently launched a new climate strategy that suggested reducing the country's meat consumption.
Likewise, Germany introduced a National Nutrition Strategy in June 2022, with increasing plant-based food one of its central goals.
More like this: