There is an update to this story – read about VFC's plans to rescue Meatless Farm here
European vegan food brand Meatless Farm has laid off a significant portion of its workforce and is expected to go into administration. It comes as plant-based meat companies face steeper competition on all fronts.
Earlier in June, following a month-long cash crunch, Meatless Farm announced it was making most of its staff redundant. Before the decision, the company responsible for beloved food items such as plant-based minced meat and burgers hired restructuring specialists Kroll in May. The company hoped to prepare its business to find new investors or be sold. Now, in a sudden move, the company has stopped trading as it prepares for bankruptcy.
In a heartfelt letter to shareholders, Meatless Farm founder Morten Toft Bech wrote:
"Dear Investor,
I'm devastated and heartbroken over the situation. We were doing well and nobody expected this irrational outcome after six years of many ups and downs but always forward motion (until now). But various of our biggest investors (and new potential investors) decided not to invest further so there was little the Board or management could do despite our high growth rates, award winning products, and strong brand. The market for raising capital is very tight at the moment and we could not find new capital in time."
The announcement arrives amid a reported slump in plant-based meat sales and increasing competition in the alternative protein market. Since the pandemic, the worldwide demand for meat alternatives has experienced a precipitous drop.
While Meatless Farm has managed to increase its sales over recent years, the business failed to turn an annual profit. Its annual revenue nearly doubled in 2021 from £7.5 million to £12.5. However, the company's losses spiked from £15.4 million to 23.5 million.
Meatless Farm running out of options
Since its founding in 2016, Meatless Farm has raised around $48 million from investors, including Stray Dog Capital and SK Inc. The company sold several products in more than 20 markets in Europe, the US, Canada, Asia, and Latin America.
Meatless Farm's layoffs follow an incident where existing members of their cap table decided not to invest further, according to the company. This decision deterred potential new investors, leaving Meatless Farm unable to operate further. Now, the company faces insolvency. Its website has already been shut down.
"It is a wasteful shame to see Meatless Farm go like this, but we have tried everything in our power to continue our worthy journey, but in the end, without additional investment support, we cannot continue the journey," Toft Bech wrote.
The company has yet to reveal the extent of the redundancies, but several employees have addressed the situation online.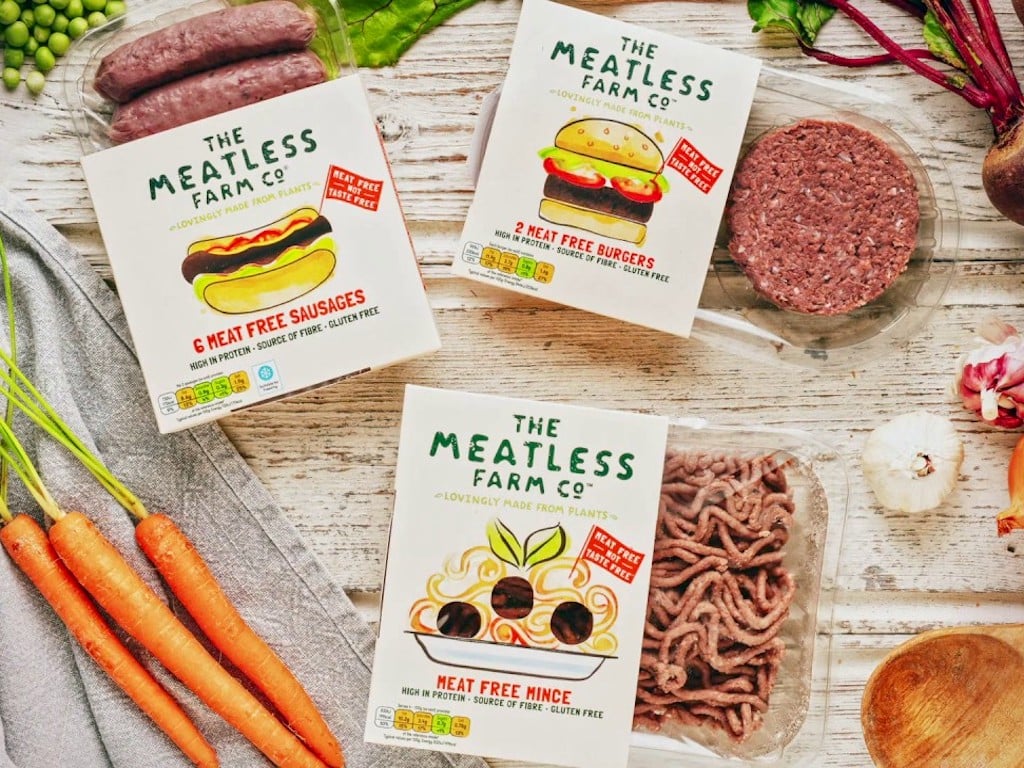 "Sadly, my time at Meatless Farm has come to an end," commercial director Tim Offer posted on LinkedIn. "The business has unfortunately made all the teams redundant."
John Loughrey, the interim finance executive, noted: "It is a shame the company has not made it through this difficult period, and I wish all my former colleagues the best of luck for the future."
Plant-based competition is heating up
This month, data revealed that plant-based categories have struggled to maintain growth as cost pressures spiked. (However some vegan products, such as dairy-free milk and cheese alternatives, continue to perform well.) Tom Rees, a Euromonitor industry manager and food researcher, claims that demand for vegan meat faces more troubles.
"This stagnation is coming out of the US and is having a negative effect on the global picture," Rees said. "We've had a real glut of products on the market, with supermarkets pushing their own ranges and outstanding brands. Now consumers have decided which ones they like."
Other plant-based companies have been affected by the slowdown, seeing sales of meat alternatives fall 7.4 percent, according to data from NielsenIQ. Major companies such as Nestle have had to pull their plant-based products from the UK due to minimal sales. This March, the international food company pulled its Wunda, Garden Gourmet, and Mezeast brands citing poor sales, according to The Grocer.
Last year, Deloitte analysts conducted a survey to figure out what would motivate 53 percent of customers not to buy plant-based meat. Researchers found that many shoppers avoided plant-based meat because they were not willing to pay a premium for vegan food, especially as inflation increased.
The survey found that the willingness to pay a premium for plant-based foods and meat dropped nine percent. Currently, inflation prices have settled near 17 percent, but according to Bloomberg, spiked grocery costs leave little room for respite in the UK.

"The category had been growing at double-digit for a long time and was expected to continue, but what we saw this year is that the number of consumers who were buying it did not increase," Justin Cook, the U.S. consumer products research leader at Deloitte, told The New York Times.
—
Looking for more content like this? You might like: