A newly leaked draft encouraging changes to Trading Standard guidelines could see vegan food brands banned from using dairy-related words to describe and market their plant-based dairy products in the UK. The discovery followed investigative reporting from The Times and Greenpeace.
If the draft guidelines are put into force, then "obvious misspelling, homophonic words, or inserting non-alphabet symbols" to refer to legally protected dairy terms would be prohibited.
This could affect all vegan dairy products in the UK, from milks to cheeses to butters and yogurts. According to the documents, businesses could be banned from using terms like "mylk," "m*lk," "vegan cheese," "plant-based yogurt," "cheddar-type," and a host of other descriptors that have historically been allowed in the market.
Our team at Palm has worked in this category since its inception. As plant-based pioneers, we have launched or implemented PR, social media, and influencer campaigns for multiple dairy-free trailblazers, including COYO, Plenish, Rebel Kitchen, Nutty Bruce, Nush, and Freaks of Nature.
So, if you sell a mylk or a sheese or a dairy-free yog, how can you ensure that these changes don't wreck sales and imperil a hard-fought customer base?
7 tips for vegan brands facing marketing restrictions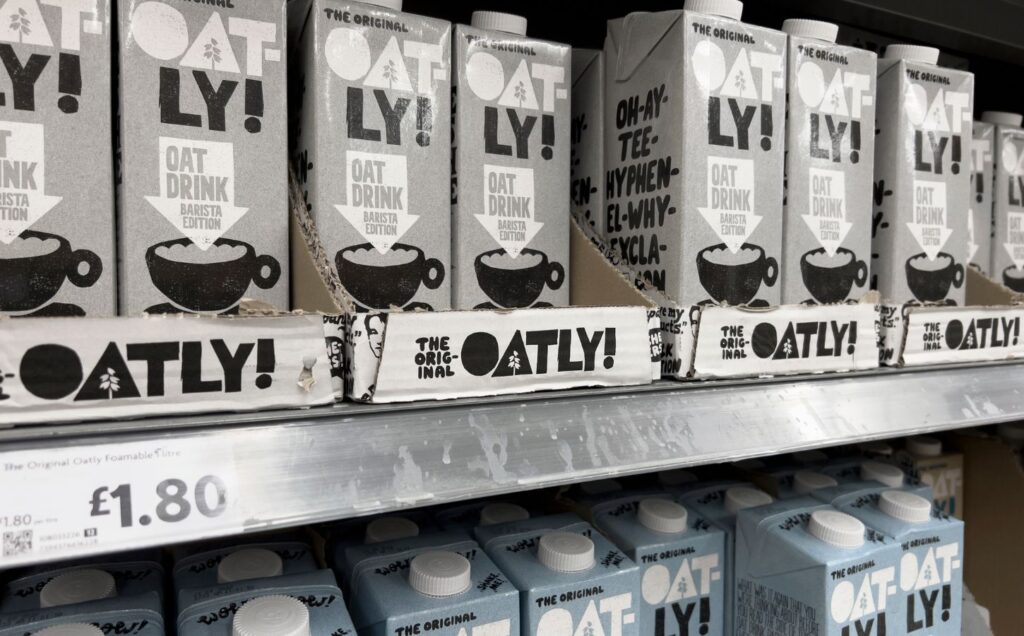 1. Master the guidelines
As soon as the official details are published, understand how they will impact your brand, products, marketing strategy, and packaging. And, crucially, when.
The Times reported that "names such as 'mozzarella alternative' would not be allowed, but language on packaging such as 'use as an alternative to mozzarella' would be." Establish what you can and can't do and when changes need to be made, using this information to shape your strategy and response.
2. The importance of name recognition
Invest in building equity and name recognition in your brand and establishing it as a category leader. These changes will naturally favor the market's biggest players. For example, consumers will have no problem in asking for "a glass of Oatly" instead "a glass of oat milk," in the same way that people talk of "Googling" instead of "using a search engine".
To make sure your business isn't left behind, you'll need to make your brand as well-known as possible and associated with the category as a whole, so that consumers can still pick out your wares if product labeling changes.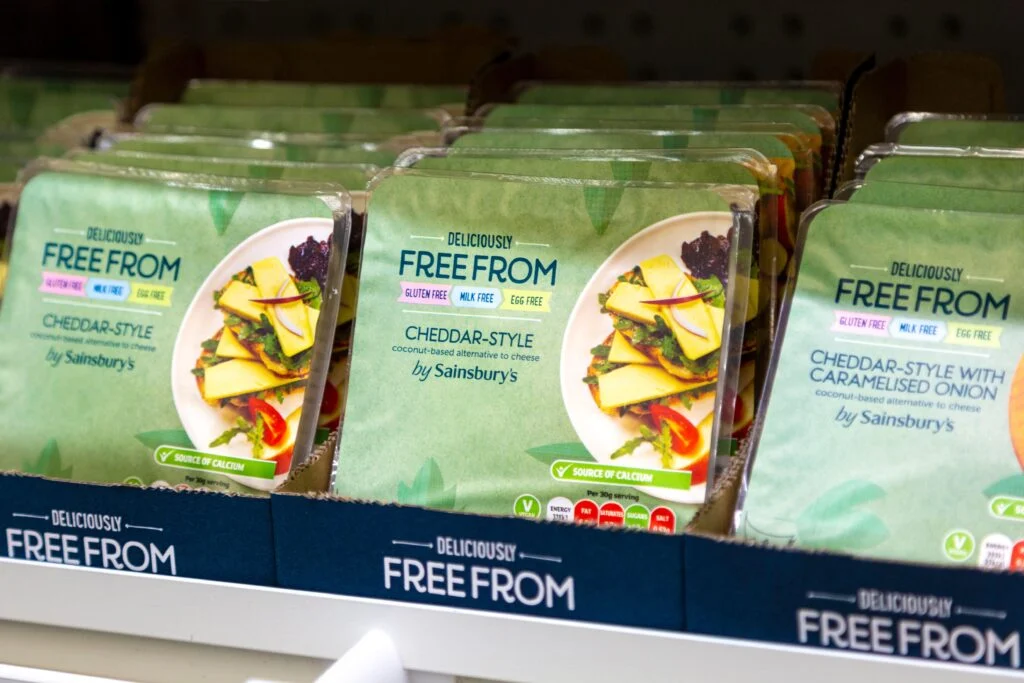 3. Consider third-party marketing
If you can't use your packaging and owned marketing to communicate your message, then third parties will be crucial. Press and influencer campaigns will be essential as the media won't be constrained by trading standard guidelines. As such, they will be free to deliver messages direct to consumers that brands are no longer able to themselves.
4. Educational campaigns
Campaigns that educate the market will be a powerful way to build consumer understanding. Activations that showcase how and when to use such products enable brands to show that their ranges are an alternative to traditional dairy, if their labeling isn't able to.
This can be supported by clever brand collaborations. If you have a dairy-free milk, then strategic partnerships with likeminded cereal or coffee brands can achieve the positioning that you want.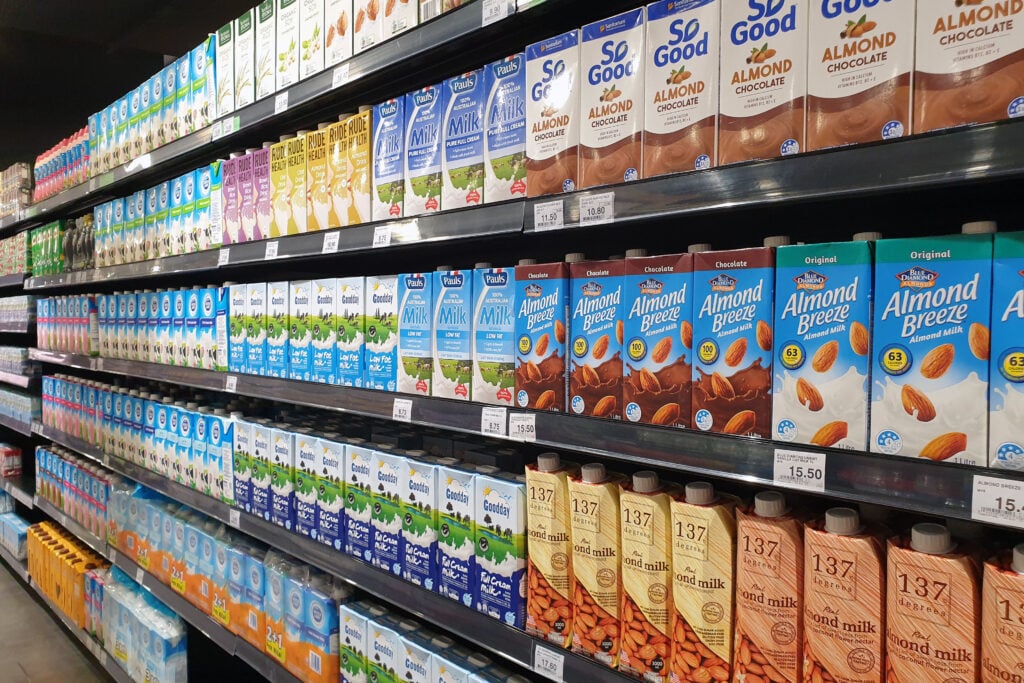 5. Speak to retailers
Work with your retailer to establish the best spot to place your product. If these guidelines don't enable you to draw the connection to your product and the traditional dairy variety, then placing the products side by side might be just as effective.
6. Proactively challenge the guidelines
Make noise on social media and implement PR campaigns to get your voice heard. This could include opinion pieces*, TV shows, and podcasts. Additionally, use your customer base as an advocate for your position.
Get political. Join forces with other brands and speak to your MP and Defra to ensure you're counted in the debate.
7. Get creative
Finally, if you have to, harness creativity to develop alternative ways to describe your products. Consider terminology that resonates with your customer base. And at the same time, emphasizes the nutritional benefits, plant-based nature, and unique selling points of your range.
The plant-based industry has been adept at creating new categories for years. Now, it has an opportunity to "own" this change by forging language that enables brands to control their positioning and consumer perception of their products.
—
* Editor's note: those interested in submitting an opinion piece to Plant Based News can do so here.