Lidl Germany has announced that almost all of its own brand plant-based food products will be given the same pricing as their meat counterparts.
This will mean that most of the Vemondo range will be given a lower price. The products will also be located close to meat in-store, making it easier for consumers to select them as an alternative. 
"With the price adjustment of our Vemondo products, we want to invite customers more to try out the plant-based alternatives – without the price being the decisive criterion," said Christoph Graf, Lidl Germany head of merchandising, in a statement.
Vemondo features a range of vegan products, including mince, milk, yogurt, and ice cream. It was established in 2020 in response to growing demand for plant-based food. It can now be found in Lidl stores in a number of countries in the world. 
Lidl praised by plant-based groups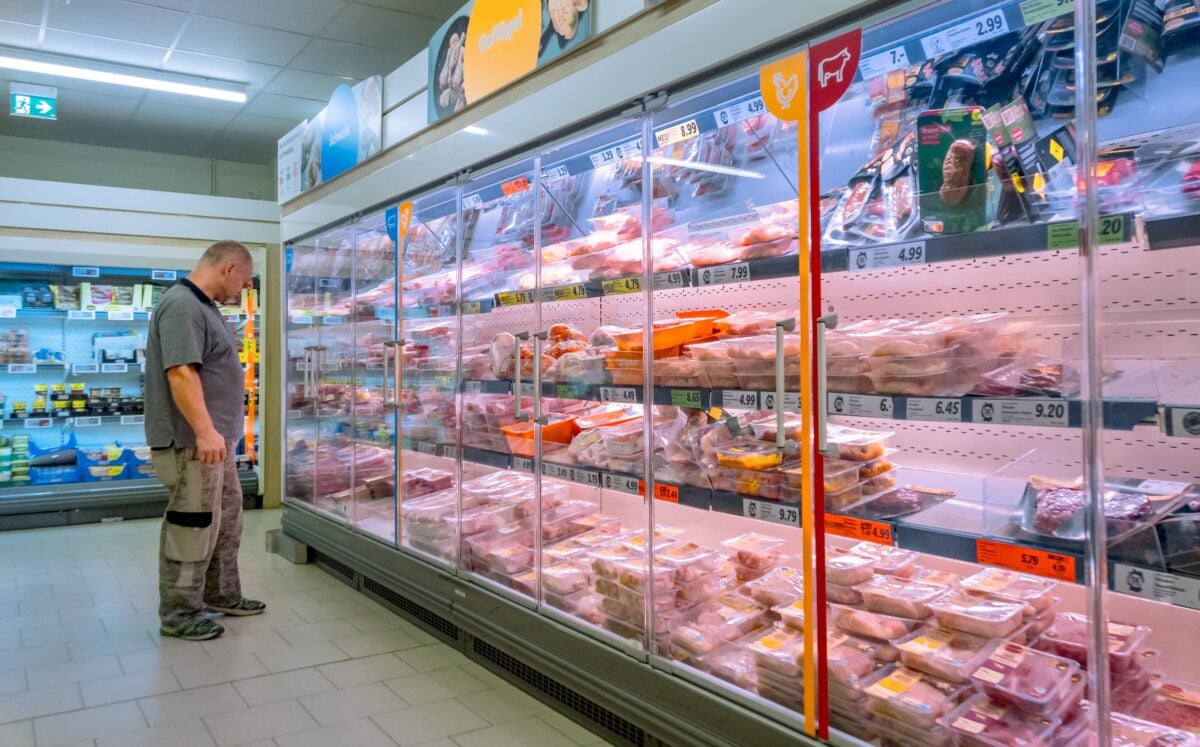 The move has been celebrated by Pro Veg, a food awareness group aiming to reduce meat consumption. "ProVeg welcomes this move by Lidl as it recognises how important plant-based foods are in tackling the climate crisis as well as supporting companies' in their environmental, social and governance (ESG) reporting," said Jasmijn de Boo, CEO of ProVeg International, in a statement. "Price is a key lever in nudging people to transition to a more plant-based diet, particularly in times when household budgets are being squeezed. Lidl's strategy will help the growing number of consumers who want to eat less meat to choose plant-based alternatives instead. 
Lidl embraces plant-based
This isn't the first time Lidl has taken tangible steps to embrace plant-based living. In February 2023, the budget retailer announced that it would be reducing meat in its German stores. The decision was in line with its plan to dramatically increase its meat-free range.
In a statement at the time, Graf said that "we need a more conscious diet all over the world to feed ourselves within our planetary limits.
He went on to add that there was "no alternative" to Lidl's meat reduction as there is "no second planet."
Animal agriculture is a hugely environmentally destructive industry. It's responsible for at least 14.5 percent of global greenhouse gas emissions, and it's also driving deforestation, biodiversity loss, and pollution. Experts from bodies like the UN and the University of Oxford have stated that we need to dramatically reduce meat consumption to help combat these issues. 
Plant-based eating in Germany
Lidl Germany's move towards plant-based food comes amid rapidly increasing popularity of meat-free eating in the country.
In June of this year, it was reported that meat eating had hit a record low in Germany. Government figures found that meat consumption dropped to 52kg per person in 2022, the lowest since calculations began in 1989. Five years previously, the amount had been 61kg.
It's thought that around 10 percent of Germans follow a vegetarian diet. Over half (around 55 percent) of the population also identify as "flexitarian," meaning they mostly avoid meat. 
Since Lidl made the announcement it had reduced vegan prices, another budget supermarket also made a similar move. Hypermarket Kaufland announced that it would be making more than 90 of its plant-based products a similar price to (or cheaper than) meat. 
More like this: