A dairy-funded advert starring Queen Latifah has caused a stir after claiming that people are being "shamed" for drinking milk.
Paid for by the Milk Processor Education Program (MilkPEP), the satirical ad claims that "dairy deniers all over America are subjecting them to milk shaming."
The marketing campaign comes with the slogan "Ok2Milk." In the advert, Queen Latifah narrates a series of scenarios where people have supposedly been shamed for their decision to drink milk.
The ad follows the pattern of similar celebrity endorsements for dairy. Earlier this year, Aubrey Plaza's Wood Milk advert – which made fun of plant-based milks – was widely criticized.
Queen Latifah promotes milk
In Queen Latifah's advert, we hear the story of a man whose date apparently left a restaurant when he ordered milk.
This is followed by a baseball mom upset to be judged by the other moms for handing out choco milk. Finally, a man running for city council describes how he was smeared in the press for chugging milk at a frat party in his college days.
"So next time you're about to shame someone for drinking milk, think about them," Queen Latifah advises.
Big Dairy trying to remain relevant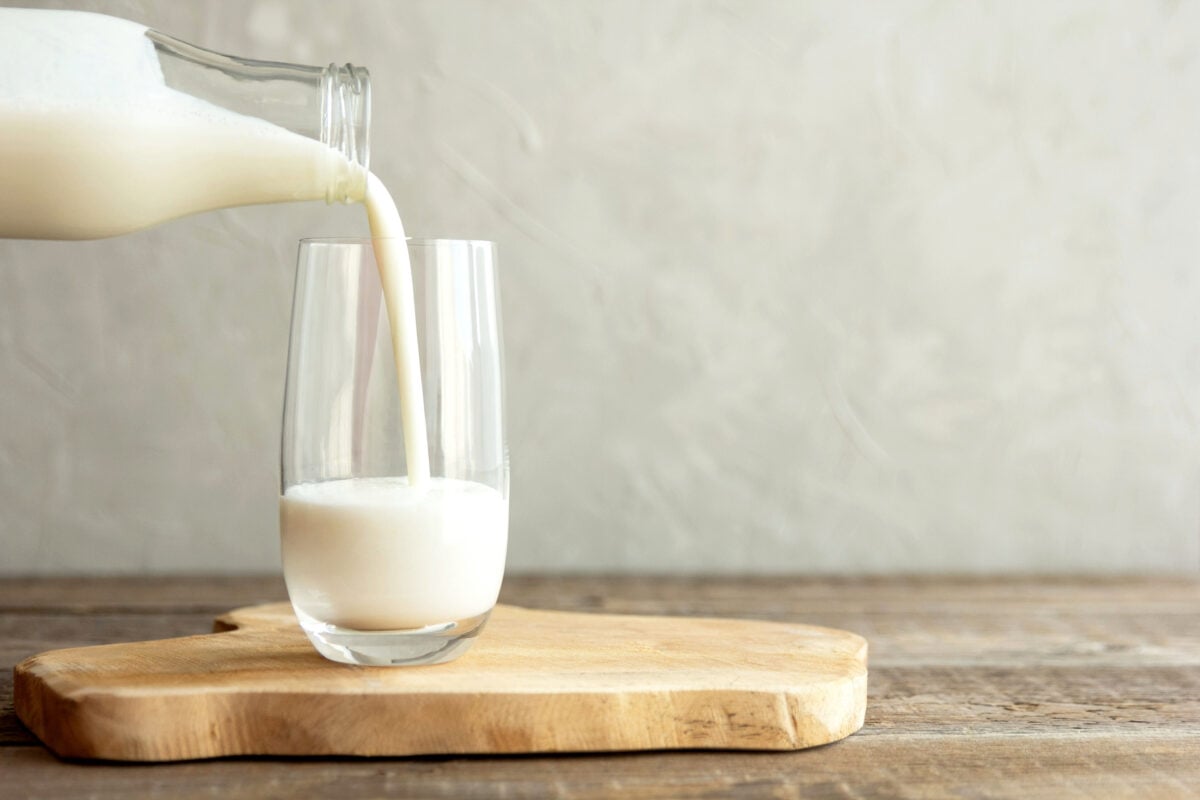 The campaign to paint dairy drinkers as victims comes amid a turning tide in consumer beliefs. Surveys have shown that more and more US consumers are choosing plant-based milks. Younger consumers are more likely to avoid dairy milk due to ethical and environmental concerns. Dairy milk consumption is down 20 percent among Gen Z compared to the national average.
Faced with the falling popularity of dairy and rise of plant-based milks, MilkPEP seems to be trying to reach a younger consumer base through celebrity endorsements.
Queen Latifah – whose real name is Dana Elaine Owens – is a Grammy and Emmy award-winning musician and actress. She has a large social media following, with more than 7.5 million Instagram followers.
Winston Binch, chief brand and experience officer for GALE, the creative agency commissioned by MilkPEP to create the advert, explained that Queen Latifah was the "perfect fit," according to online publication Muse by Clio. He added that MilkPEP was committed to featuring only women in their marketing.
Dairy dollars keep coming
The dairy lobby has long been prepared to spend big to ensure continued sales. Collectively, the dairy industry donated a reported $5.1 million to members of congress during the 2020 election cycle.
Federal subsidies and advertising have long promoted dairy as a necessary part of Americans' diet for decades. This is despite research showing the negative health risks related to dairy, including heart disease, type 2 diabetes, and Alzheimer's disease.
The latest series of high-profile celebrity adverts appears to be the newest way the dairy lobby is trying to retain its influence. As with the Wood Milk advert, the Milk Shaming campaign comes with a website and hotline. "If you've been a victim of milk shaming, call the number on your screen," Queen Latifah says.
Is milk shaming real?
In the FAQs section of the website, MilkPep defines "milk shaming" as a "ridiculous reaction to someone enjoying a beloved drink."
It adds: "92% of American households consume dairy milk, yet milk drinkers are being made to feel embarrassed, shamed and disgraced simply for their loving some dairy milk! That may seem weird or silly, but sadly it's actually true."
The true victims of dairy farming
Behind the glitzy front of celebrity sponsorships, the production of milk has long been criticized for its cruelty.
In order to produce milk, each cow must first give birth. Their calf will be taken from them within just a few hours, and cows will often bellow and cry out for their young for days afterwards. If the calf is female, they will likely be raised for dairy. If they are male, they may be killed or sold to the veal industry.
Cows have been selectively bred to produce far more milk than they naturally would, which takes a huge toll on their bodies. Conditions like lameness and mastitis are common on dairy farms. When they stop producing enough milk, cows will be sent to the slaughterhouse.
Plant-based milk alternatives skip the suffering
For consumers looking to avoid the harmful impacts of dairy milk, a wide range of plant-based alternatives exist. From oat and pea, to soy and potato, there are dozens of vegan milk varieties.
More like this: