UK-based spread company Flora has announced that its entire range of spreads will now be dairy-free and vegan.
The well-known margarine brand already offered a mostly plant-based collection of spreads, but it had previously used buttermilk in its "Flora Buttery" product. This has now been removed, however, meaning it joins Flora Original and Flora Lighter in being suitable for vegans. The brand also offers a "spreadable" product, as well two plant-based blocks, which come in salted and unsalted varieties. 
The move away from dairy comes after Flora's parent company Upfield announced that would be making all of its brands vegan by 2025.
Flora, which was founded in 1964, has launched a campaign called "Skip The Cow," which encourages people to "stop and think" about their dairy habits. According to the brand, removing dairy from its collection was the "next natural step."
"We're thrilled to have made the Flora range 100 percent plant-based, completely dairy-free, and suitable for vegans, helping us on our mission to build a better, plant-based future," Ian Hepburn, Marketing Director of Upfield in the UK, told Plant Based News. "The current food system isn't sustainable, and we're committed to driving positive change through delicious and nutritious food that's not only easy and affordable, but better for us and our planet."
You should always check the label before buying, as older stock may contain dairy.
Flora embraces veganism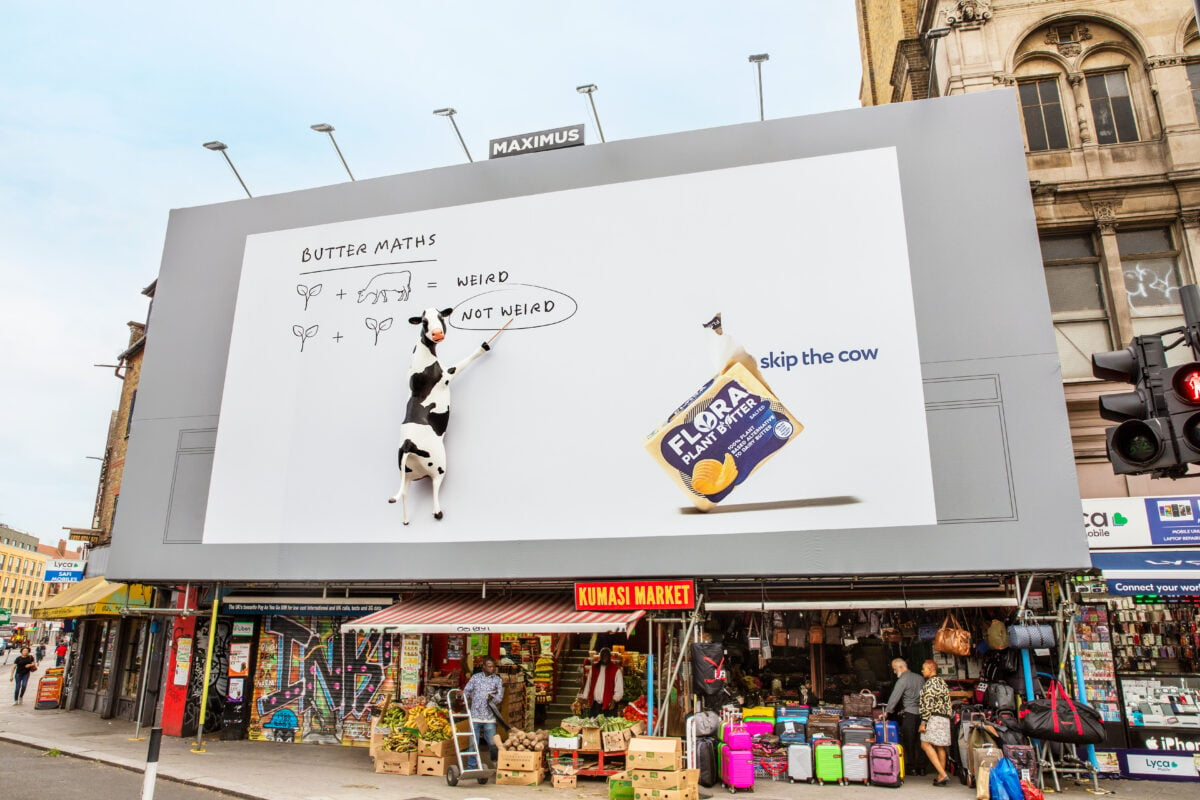 This isn't the first time Flora has moved away from dairy. In 2019, it announced that it would be making its entire line plant-based, but it sparked backlash the following year after reintroducing buttermilk to Flora Buttery. The company cited "consumer feedback" as the reason why it went back on the pledge. 
In October 2020, more than 15,000 people signed a petition urging the company to remove dairy from Flora Buttery. "This was a total step backward," one person wrote at the time. "Come on Flora, you can do better. For plant-based and lactose-intolerant customers and more importantly for the animals."
The problem with dairy
The move comes as a growing number of people are moving away from dairy. As well as concerns about health (it's thought that 65 percent of people have reduced ability to digest lactose), there is wider understanding about the ethical and environmental issues dairy brings. 
Worldwide, there are around 270 million "dairy cows" on farms at any given time. In order to produce milk, they must give birth to a baby. They will therefore often be artificially inesminated, and have their baby taken from them hours after birth so humans can milk them. This process will happen once a year before their body gives up, at which point they're sent to the slaughterhouse. 
Dairy production is also responsible for around four percent of greenhouse gas emissions. It's also driving deforestation, uses up vast amounts of freshwater, and causes pollution. 
More like this: