In May 2023, British adventurer and meat-loving carnivore Bear Grylls caused a stir after claiming to be "embarrassed" by his previous vegan diet and advocacy.
"I was vegan quite a few years ago – in fact, I wrote a vegan cookbook – and I feel a bit embarrassed because I really promoted that," he told PA. "I thought that was good for the environment and I thought it was good for my health. And through time and experience and knowledge and study, I realized I was wrong on both counts."
Throughout his almost two-decades long career in the public eye, Grylls' diet has regularly sparked headlines. In his early TV shows, including The Island, he would regularly kill and eat animals like iguanas and snakes. He has since expressed regret for his actions, but nevertheless regularly endorses a meat-heavy lifestyle.
But what diet does Grylls follow now? And was he ever really vegan? Here's everything you need to know.
What diet does Bear Grylls eat?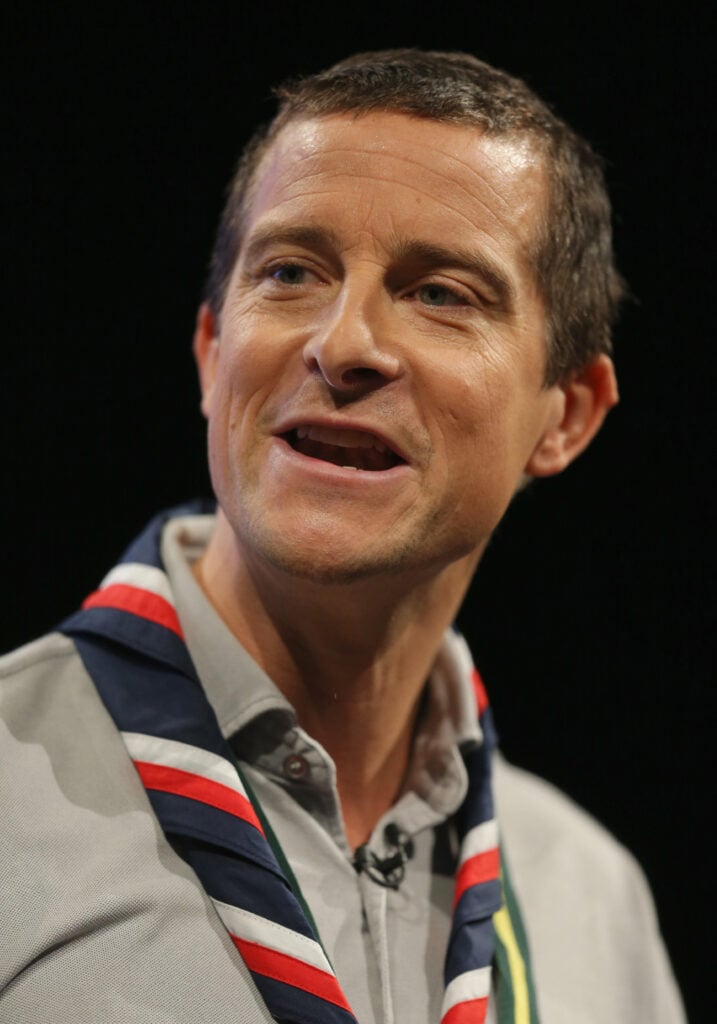 Grylls regularly makes public claims about his typical diet and the foods he chooses to eat.
Recently, he has stated that he follows a mostly carnivorous diet heavy in meat, eggs, and liver. In March 2023, for example, he caused a stir on Twitter after endorsing a "natural diet" of mostly animal products.
He said he builds "all his meals" around "really good grass-fed good quality meat," adding that he "always throws in a bit of liver as well." He also said his diet features lots of raw dairy and fruit, as well as "good quality honey."
Grylls went on to say that he doesn't eat much bread or pasta, and that he avoids "processed foods." He also went on to promote "Ancestral Supplements," a brand he appears to have partnered with. These supplements contain animal organs like testicles, pancreas, and heart. Grylls said that humans "need more organs," a claim that has been questioned by nutritional professionals.
What has Bear Grylls said about veganism?
Grylls did advocate for plant-based eating for most of his career, but he has regularly denounced veganism since his u-turn back to animal products.
In an interview with GQ magazine in July 2022, Grylls claimed that a plant-based diet gave him kidney stones. "I was a massive advocate of the vegan lifestyle for years, and wrote a book on it, but my health tanked on it," he said. "When I got COVID a couple of years ago, I doubled down on what I thought was healthy—raw juice, vegetables—and got mega-sore kidneys, almost kidney stones."
He added that the "more research" he's done, he's noticed that "raw vegetables are really not good for you."
In December 2022, Grylls justified his meat-heavy diet on the grounds that a vegan broccoli "can't defend itself."
Speaking to Louis Theroux on the BBC, Grylls claimed to eat steak "twice a day." He also said he didn't eat "a lot of vegetables," adding: "I always think if you're in nature, you're a broccoli growing in the ground, how do you defend yourself? You haven't got claws, you have all these things that don't want you to eat it. Defence chemicals."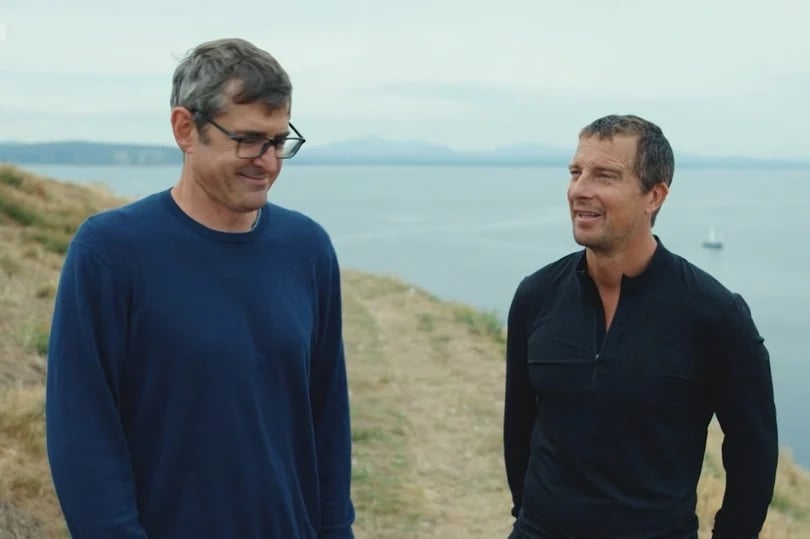 Was Bear Grylls really vegan?
Grylls receives a great deal of publicity for his anti-vegan rhetoric. Whether he actually followed the lifestyle, however, is questionable. The vegan cookbook that he refers to in the GQ and PA interviews was likely Fuel for Life, which he co-wrote with a nutritionist. While the book advocates for a dairy, wheat, and sugar-free lifestyle, it does contain meat recipes. He also states in the book that he ate what he calls "honest meat" (which he defines as non-factory farmed and unprocessed), alongside his mostly plant-based diet.
Veganism refers to a philosophy that seeks to exclude all forms of animal cruelty and exploitation from one's life as much as possible. As well as not eating animal products, vegans will usually avoid wearing animal-derived materials, and avoid zoos, aquariums, and other venues where animals are used for entertainment.
While Grylls did appear to eat a mostly plant-based diet, he has never made any public assertion that he followed the lifestyle completely.