Charley's Steak House in Orlando, Florida, has reportedly become the first US steakhouse chain to offer a vegan steak on its menu.
The fine-dining restaurant has introduced a 6oz filet from Chunk Foods, an Israeli start-up that creates realistic whole cuts from plants.
Charley's is owned by Talk of the Town Restaurant Group, and the steak will be rolled out to more of its eateries in Central Florida in the coming months. These include FishBones, Texas Cattle Company, and Vito's Chop House.
"We are reshaping the steakhouse experience and catering to the expanding tastes and preferences of today's consumers," said Seth Miller, Vice President and Chief Operating Officer of Talk of the Town. "We have been searching for over 15 years for a plant-based option for our guests that meets our standards."
"We are excited to introduce our customers to Chunk steak, this partnership provides a solution that is in line with our quality expectations that we place on every item we serve. If it's not the best, we won't serve it."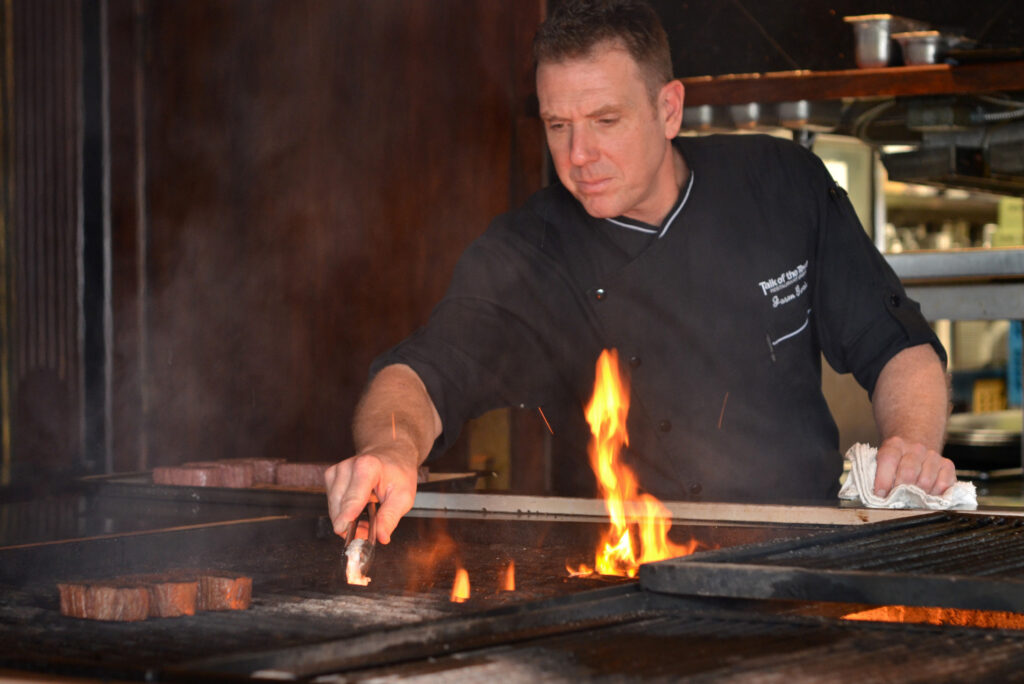 The rising popularity of plant-based steak
According to Chunk Foods, the addition of vegan steaks on these menus marks a "movement to more innovative and inclusive dining." Its steaks are not only made without the cruelty and environmental costs of animal farming, but with low-fat and low-sugar ingredients too. They're also fortified with vitamin B12 and iron.
Vegan steaks have seen a surge in popularity in the last couple of years, for ethical, health, and environmental reasons. Cows raised for meat are increasingly being raised on mega farms in the US. There are around 28.9 million cows being raised specifically for beef, many of whom can be found on intensive "feedlot" systems. There, they are fed on grain in barren pens, and have very little protection from extreme weather conditions.
Steaks made with plants are also thought to be healthier. Red meat is linked to higher risk of cardiovascular disease, type 2 diabetes, and some cancers. Earlier this year, a vegan steak from Beyond Meat became the first plant-based meat ever to be certified as "heart healthy" by the American Heart Association. 
The environmental cost of steak
Cow meat is also thought to be one of the most environmentally destructive foods in existence. Farmed cattle are responsible for around a third of human-caused methane, and cows use up vast amounts of land. It's thought that 26 percent of the world's habitable surface is taken up by grazing animals. 
A study from the University of Oxford previously found that western countries would need to reduce beef consumption by 90 percent to avoid climate collapse. This would need to be replaced by five times more beans and pulses.
More like this: