Robert Downey Jr. has backed a US vegan steak company named Chunk Foods in a $15 million funding round.
The actor, known for starring in movies like Iron Man and Sherlock Holmes, invested an undisclosed amount into the biotech company via his financing company, FootPrint Coalition. Downey Jr. is thought to follow a plant-based diet. He reportedly cut out animal products over health and environmental concerns.
Chunk Foods says it's on a "mission to make delicious, nutritious, plant-based whole cuts that are kind to the environment, and accessible to all." It currently just offers beef, but it plans to release pork, lamb, and poultry in the future.
Its steak is available in a number of restaurants in New York City, including The Butcher's Daughter, Coletta, and Anixi. It's also set to be rolled out to more venues across the US later this year.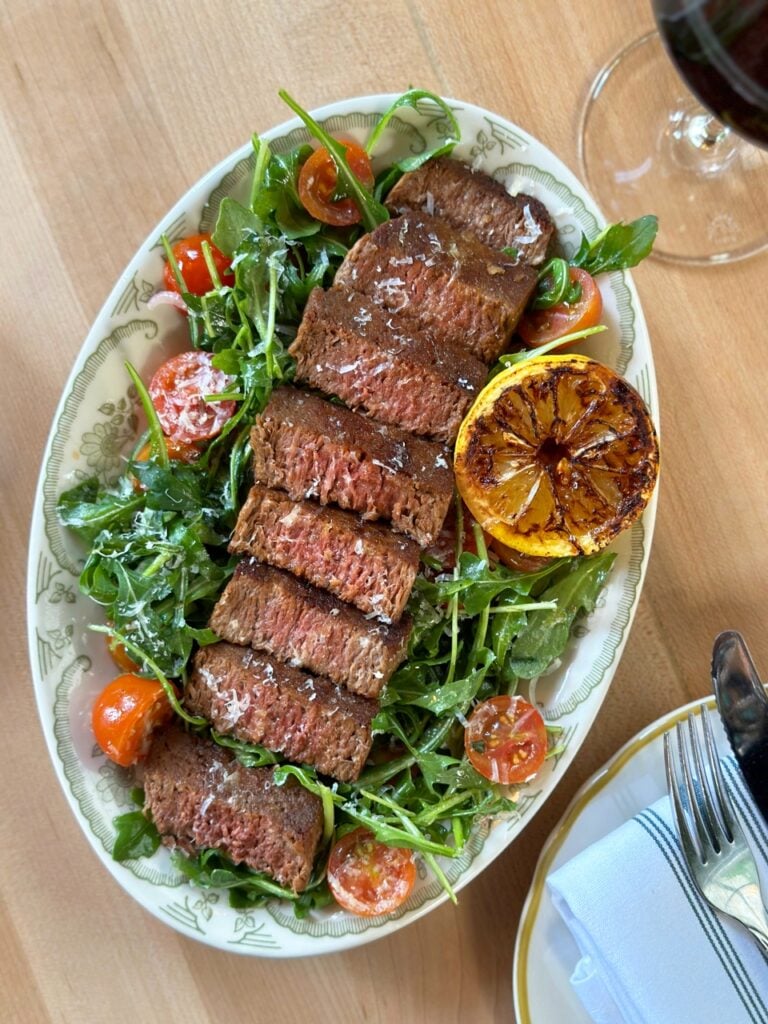 Chunk Foods
The company uses solid state technology to create its products. While traditional vegan meats tend to use protein isolates, Chunk Foods makes use of soy flour and food-grade microorganisms. Its ingredients combine soy and wheat, and the products are fortified with B12 and iron.
On its website, it says that its technology "combines novelty and tradition." It goes on to claim that it enables creation of "any texture, nutritional profile, and appearance with minimal waste."
Chunk Foods CEO Amos Golan said in a statement: "The unique thing is our ability to control the micro-texture within the whole cut, to the point where we can control the direction of the fibers, the thickness of the fibers, the thickness of the cut, the size of the cut, the color, almost any lever you can pull to change the character of the final product."
The company doesn't use binders or gums, and it also states that products are "minimally processed."