Hailed as the secret to the successful singer Adele's 100lb weight loss, and dubbed an 'international diet sensation' fit for sports stars, the Sirtfood Diet promises continuous munching on whatever you like. And that includes red wine and chocolate. All whilst shedding the pounds in the space of weeks.
Sirt Food diet founders Aidan Goggins and Glen Matten claim this mostly plant-based diet can trim off seven pounds in just one week. At last, a diet that lets you eat your favorite foods without putting on the pounds — a win-win — right?
Goggins and Matten also claim that the diet helps access the 'skinny gene', which is a fat-busting part of our bodies that doesn't require a nightmarish exercise routine alongside.
But is this global craze a quick-fix fad? And, what are the long-term effects?
What is the Sirtfood Diet?
At its core, the diet is about eating more foods high in sirtuins (SIRTs). They're plant-based foods and most are high in fiber, vitamins, and antioxidants. The diet lists 20 foods high in SIRTs and advises adding lots of them into the recommended calorie restrictions.
These 20 foods are as follows:
Kale
Celery
Red Onion
Rocket
Lovage
Chilis
Parsley
Strawberries
Medjool Dates
Soy
Capers
Red Chicory
Extra Virgin Olive Oil
Buckwheat
Turmeric
Walnuts
Chocolate
Red Wine
Coffee
Matcha Green Tea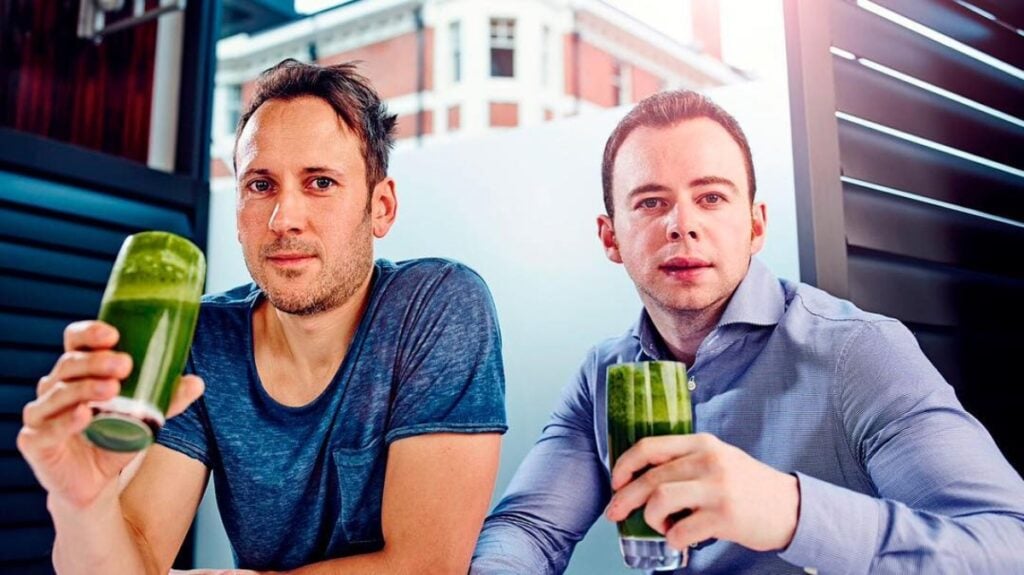 Goggins and Matten are both masters in nutritional medicine and came up with the diet five years ago. It's split into two stages. The first is the most grueling as it kicks off by limiting calories to just 1,000 a day for three days. This is around half of what adults are generally recommended to consume daily by the National Health Service (NHS).
During those first three days, the 1,000 calorie maximum must be split over three sirtfood green juices and one full meal containing sirtfoods. Remaining in the first phase, the initial week continues with increasing calories to 1,500 a day. Across the final four days of phase one, dieters drop to two green juices and jump to two meals a day.
Part two of the diet stretches over two weeks and consists of three sirtfood-rich meals a day along with one green juice.
Meals and juices combined should include at least five portions of sirtfoods.
'Survival mode'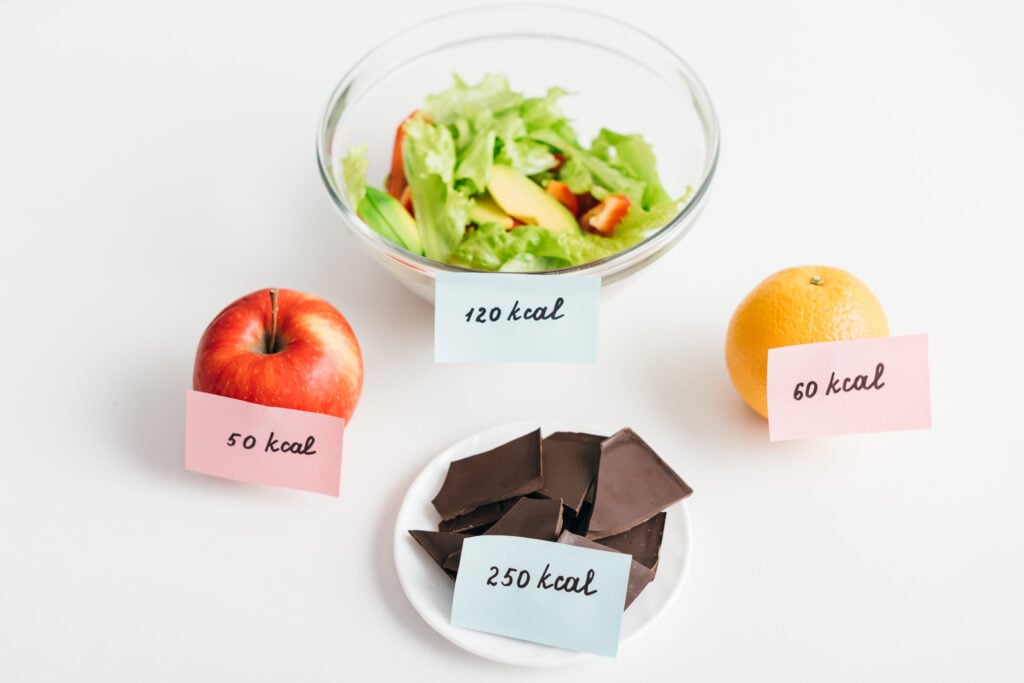 The idea behind this structure is to kick the body into 'survival mode', which results in quick weight loss.
Sirtfoods activate sirtuin genes in the body called SIRT-1. Goggins and Matten claim this mimics the effects of fasting and doing exercise as they help the body burn fat and boost muscle growth. The gene is the body's 'spring cleaning gene', they say, and helps battle tiredness by clearing out 'clutter' in our cells.
Eating a diverse range of sirtfoods not only helps dieters lose weight, but it improves energy, skin, and sleep in the long term — the pair claim.
Is the Sirtfood Diet safe?
Nutrition expert and body coach, Juggy Sidhu, notes that the early caloric restriction of the Sirtfood Diet can feed into a 'cycle' of dieting, which can lead to negative psychological health impacts.
'It is incredibly important to note that 7lbs off the scales, does not equate to 7lbs of body fat reduction. Around two-thirds of this weight will be down to fluid loss from intracellular space. 'This means, you most likely lost a good amount of water in the first week, and the likelihood of this continuing is very low', he said.
Sidhu adds: "Early big wins can be highly motivating. Unfortunately, these big drops don't keep happening. Due to the highly restrictive nature of both the foods on offer and the calorie recommendations, there is very little consideration for sustainability in this dietary approach."
Restricting calories has also been found to cause symptoms including headaches, nausea, fainting, and muscle mass loss.
Similarities between The Sirtfood Diet and the Mediterranean Diet
The diet's closest relative is the popular Mediterranean Diet, which is predominantly plant-based. It is revered for its health benefits including links to reducing heart disease and holds the top spot for U.S. News' 2021 Best Diets.
On the Mediterranean Diet, you can load up on carbs and plant oils. In essence, you can eat lots of bread, olive oil, and pasta — all whilst upping your fruit and vegetable intake as well. It also calls for dieters to eat less meat, the NHS states.
Goggins and Matten describe the Sirtfood Diet as an upgrade. This is because it takes the 'best elements' of the Mediterranean diet and combines them with 'the best foods from around the world'.
Vegan science YouTuber MicTheVegan examined the diet in a video. 'The math doesn't add up', he noted on the 7lb weight loss in a week claim – which the founders say is backed by science. Mic criticized the study which took place over just one week.
'The math doesn't add up'
"It would be a meatless Mediterranean diet with added juicing. That's a good step away from a standard American diet or UK diet… but Adele also happened to be adopting a new, pretty intense, workout regime", he said.
On the surface, the diet 'holds merit', says Sidhu, but, accessing the SIRT-1 gene by diet was proved 'inconclusive' over five decades of research and funding.
Nutritionist Sophie Elwood said it was simply too early to assess whether the Sirtfood Diet is in fact safe.
'There is very little evidence and research yet to show whether or not the diet is beneficial or damaging to your health', she said.
Adele's success
Discussions and rumors around the diet ignited after Adele posted a photograph of herself on Instagram revealing what many media outlets reported as a loss of seven stone. A wealth of tabloids claim she linked the diet to her new figure. She features heavily on The Sirtfood Diet's website which claims her 'amazing results' spawned from trying it out.
Whilst The Sirtfood Diet doesn't advise against eating animal products, Adele is vegetarian — and that may have contributed to her weight loss.
Whilst the diet doesn't call for a particular exercise routine — bar the NHS' recommended weekly amount of just over two hours of 'moderate' exercise—it is exercise that has been linked to Adele's success.
She worked with a personal trainer and kept to a regular Pilates routine, British tabloids reported.
But, Goggins and Matten claim: "There is a new interest in the diet especially in the media from Adele's amazing results on it. To us, she encapsulates everything it is about. She has publicly shunned conventional dieting and extreme exercise in the past, and rightly so."
How to make the Sirtfood Diet vegan
The Sirtfood Diet is a 'real endorsement' of why plant-based diets are so healthy, Goggins says.
'Sirtfoods are a celebration of plant foods', he says, and go beyond how we traditionally perceive food as 'fuel'. Instead, the diet uses 'sophisticated signaling packages that dictate our health on a cellular level'.
So, the Sirtfood Diet is already vegan — as all top sirtfoods are plant-based.
However, in The Sirtfood Diet original book, Goggins and Matten warn of the potential dangers of eating a solely plant-based sirtfood diet. They advise taking additional selenium, B12, and vitamin d supplements.
They recommend vegans include green vegetables including kale, broccoli, and bok choy on a sirtfood diet. Secondly, vegans should include calcium-fortified plant milks such as almond, soy, or rice. In addition, they should make sure to add tofu, nuts, and seeds into meals.
What about processed foods?
Steering away from processed foods is advised, they add, making it similar to the vegan ketogenic diet. A number of sirtfoods are recommended on a vegan keto diet, which is designed to kick the body into a process called ketosis by eating a diet low in carbohydrates and sugar.
For example, dieters would cut foods high in carbs such as pasta, potatoes, beans, and legumes – none of which are sirtfoods, and all of which are higher in calories than green vegetables.
It has been hailed for its weight loss benefits. However, it usually contains dairy, fish, and meat products.
Switching to a vegan Sirtfood Diet involves eating any vegan foods, so long as they fall within the daily calorie restrictions in phase one.
The one sirtfood to look out for on a vegan diet would be red wine, as not all wine is vegan.
Five vegan Sirtfood Diet recipes
1. Chocolate Walnut Cookies
Your sweet tooth will be kept satisfied with these cacao plant-based cookies. Why forgo delicious cookies on any diet? They are rich in walnuts, which is one of the top sirtfoods.
Get your hands on the recipe here.
2. Strawberry Avocado Toast
Whilst your cravings for avocado toast may have to wait until after the first week on The Sirtfood Diet, this recipe is proof strawberries can make a show-stopping addition to a surprising amount of recipes.
Find the exclusive recipe here.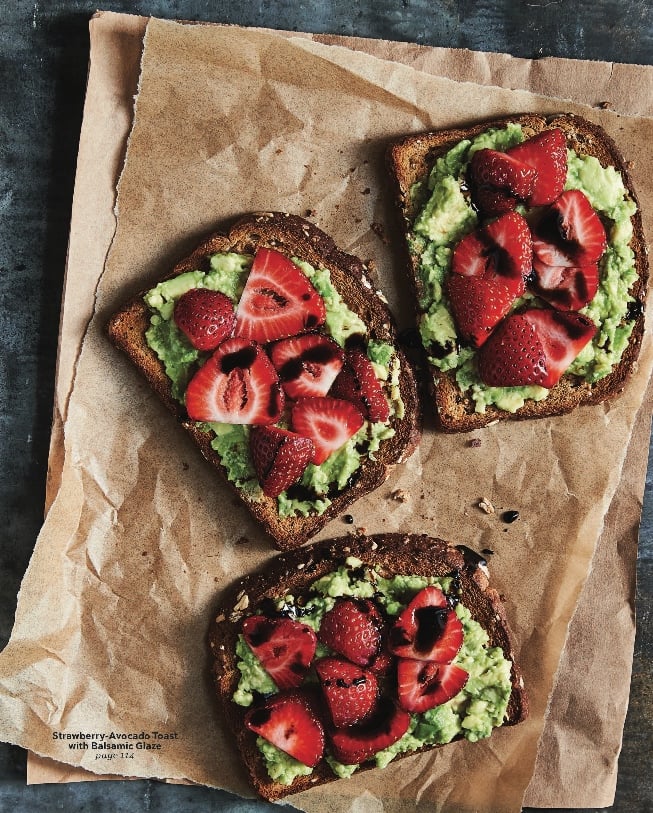 3. Healthy Veggie Fritters
Fritters are great any time of the day. This recipe features parsley and onions and can easily be made richer in sirtfoods by adding turmeric to taste and frying in olive oil.
The recipe can be found here.
4. Savoury Buckwheat Pancakes
If you're a stranger to buckwheat, have no fear. These gluten-free pancakes are packed with protein. Plus, they can be topped with chosen vegetables or a side of rocket salad.
Rebel Recipes' creation can be found here.
5. Spinach And 'Ricotta' Canneloni
This hearty pasta bake is packed with plant-based whole foods. The 'ricotta' is made from firm tofu.
Follow the recipe by clicking here.