The Caveman Diet ebb and flows into mainstream popularity. But, just because we used to eat meat, should we now?
Paleo, caveman, ancestral – you hear lots of descriptions of the diets we should supposedly be eating based on our genetic code.
And invariably some of them involve eating lots of meat. The logic goes that because it's the way we used to eat, then it's also the way we should carry on eating.
The Caveman Diet
Actually, yes. Cavemen used to eat meat whenever they could get it, but this wasn't often. In fact, almost never. You try hunting animals that are bigger and/or faster than you with the most rudimentary of tools, and you'll quickly see how hard it is to snare your supper.
So, we actually ate very little meat and, thanks to recent improvements in DNA analysis of ancient teeth fragments, we know that we survived mainly on foraging for plants, nuts, and berries. Foraging is great because it keeps you in tune with nature: in season, eating locally and physically nimble and fit.
'Not what nature intended'
The meat we have nowadays isn't actually even the meat of cavemen. It is mass-produced. It's stressed. It's bloated. It's beaten and pumped full of chemicals.
I discuss the implications of animal agriculture with the Ecotricity's Founder Dale Vince: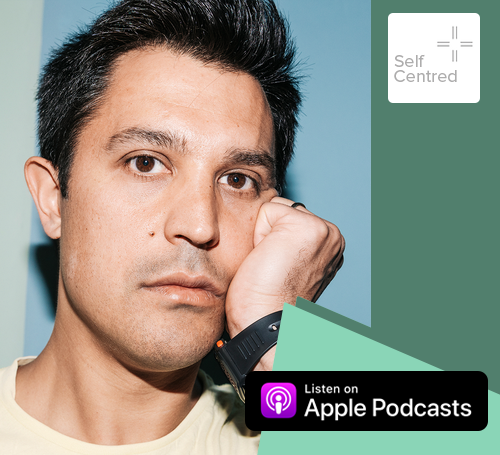 All said, industrialized meat has broken the food chain and severely compromised nature's laws. Should relatively small, middle of the food chain primates like us be eating meat every day (or multiple times daily for that matter)? Our waistlines, chronic diseases, and pandemics suggest that we are paying a heavy price for this breach.
And thanks to the mass production of industrialized meat, we don't actually work off all the calories that cavemen expended to get it in the first place. Jumping into a car to pop to a supermarket for a £4 fillet doesn't generate the need to devour the saturated fat that meat provides, leaving the modern man with a cholesterol problem and heart disease.
So, if you really want to eat meat like a caveman…well, actually you can't. Unless you chase down that bison yourself. Oh and make sure you can somehow replicate the clean unpolluted air the bison had to breathe back then, land to roam freely, and clean water it had to drink before the invention of chemicals for just about everything.
How to eat in line with your DNA
If you really want to eat in line with your DNA (remember we were uniquely hunter-gatherers for over 95 percent of human history) then do the following:
– Eat plant-based foods (as before, that accounted for the vast majority of their diets, and thanks to chemicals and pollution, you can't actually get the meat they had anyway)
– Eat in season
– Grow your own vegetables. The work involved will at least mimic some of the calorie crushing of our very active ancestors.
– Eat communally and frequently with your families (desk lunches are OUT)
– Make eating a single activity, with no other distractions (screens are OUT)
– Eat slowly and with gratitude in every chew. Again, popping to the supermarket doesn't quite make us as grateful as if we'd spent the whole day foraging for it.
– Don't jump up after every meal. Our bodies are designed to digest slowly, so honor that.
'Time to step up'
Among other things, the global zoonotic pandemic is being cited as a wake-up call for us as a species. A chance to challenge the accepted norms that don't serve us.
The industrialized way we eat, move, think and behave has taken us to a place that is against nature's laws. We can see it all around us in how we all suffer, how our fellow animals die and how our planet is reeling in discomfort.
We are the only species that is actively destroying its habitat. And everybody else's. The systems we have created for feeding ourselves are about as far away as possible from how our bodies have evolved to move, nourish, and ultimately thrive.
'Going plant-based'
Going plant-based isn't just a dietary choice. It's a huge part of a larger human awakening.
We fill our bodies with this new, stressed, artificial low-cost meat because our man-made system of GDP only values the production of 'stuff'. There is no consideration for health, community, family, nature, love, compassion – or any of the other things that make us truly prosper as human beings.
Eating consciously, along with minimalism (rethinking consumption) mindfulness (rethinking our urges) environmentalism (rethinking our relationship with nature), is vital as we look to come back from Covid better and more harmonious than before.
Everything is up for grabs when you consider how unhelpful much of our perceived wisdom is.
So eat like a caveman and cut the meat. You'd never have kept up with that bison anyway.
You can follow Roann Ghosh on Instagram here. Or, listen to his podcast here.