A few years ago, eating out as a vegan was often a stressful task. It used to be pretty uncommon for a restaurant to offer a plant-based option beyond a side salad or stuffed pepper – but times have now changed. Pizza Express is one of the many UK chain restaurants to now offer an extensive vegan menu, and it couldn't be easier to enjoy a full three course meal there.
Founded in 1965 by English entrepreneur Peter Boizot, Pizza Express has now become a beloved part of British culture. Many of us have happy memories of eating dough balls at birthday parties in one of its many UK locations, and it may come as a surprise to some that it has so many vegan options.
The restaurant has traditionally relied heavily on meat and dairy products on pizzas and sides – but it now offers plant-based versions of these. Here's everything you need to know about eating vegan at Pizza Express. 
Pizza Express vegan mains
Dairy-free pizzas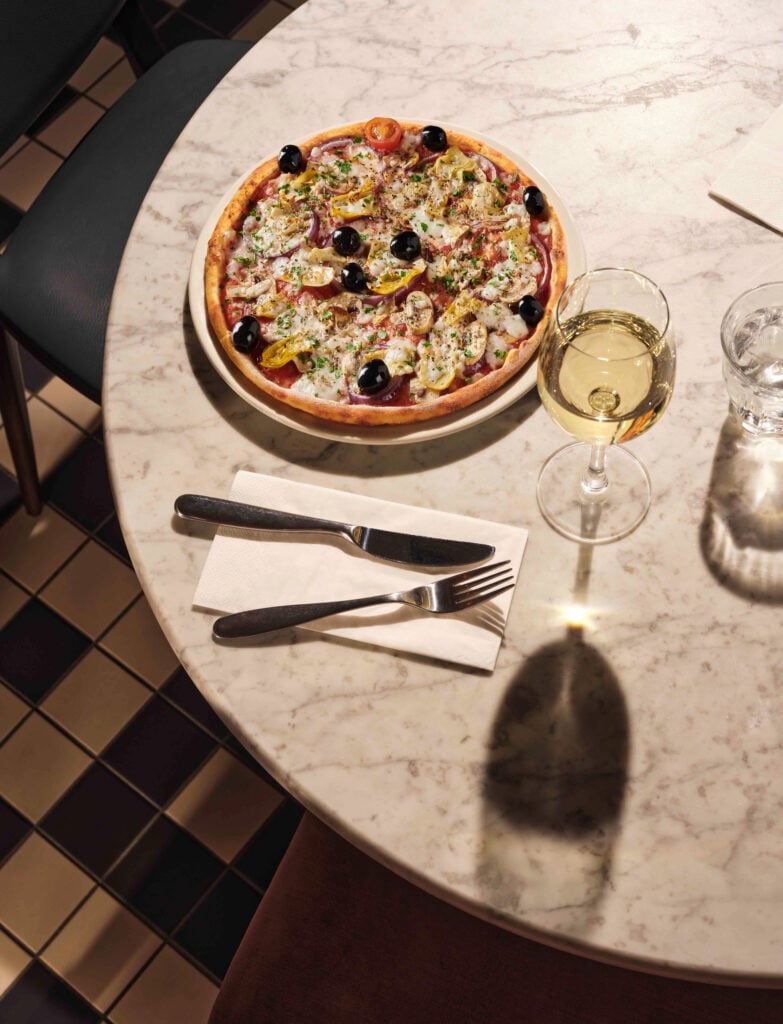 The chain has been catering for vegans for far longer than many of its competitors. It introduced its first vegan pizza, The Pianta, back in 2014. At the time, vegan options were a relative rarity on the high street.
The Pianta featured chestnut mushrooms, spinach, pine kernels, and artichokes on an arrabbiata base, and it proved a hit with customers at the time. Since then, however, Pizza Express has added a wider range of pizzas featuring vegan cheese and meats. It introduced its vegan menu in 2018, and it even unveiled an entirely vegan restaurant for a limited time in London in 2021. "Vegan and vegetarian offerings have always been part of PizzaExpress' heritage and menu – it is part of who we are," Jane Treasure, Food and Beverage Director at PizzaExpress, told Plant Based News. We're focused on ensuring there is something for everyone at PizzaExpress."
Pizza Express offers a vegan mozzarella alternative, which it says it spent two years locating. The cheese hails from Italy, and is said to have a "creamy texture and taste." The chain also offers jackfruit pepperoni, as well as Quorn meat products.
The full list of vegan pizzas (at the time of writing) is below:
Vegan American Hot (Romana)
Vegan Diavlo (Romana)
Vegan ad Astra (Romana)
Vegan Forza (Romana)
Vegan Padana (Romana)
Vegan Margherita (Classic)
American Jack (Classic)
Sloppy Vegan (Classic)
Vegan Giardiniera (Classic)
Vegan Veneziana (Classic)
Vegan Giuseppe (Classic)
Is there a vegan calzone?
Calzones are folded pizzas that are traditionally heavy on the dairy – but these couldn't be simpler to veganise. Pizza Express offers one vegan calzone, the Verdure, which features roasted sweet peppers, aubergine, spinach, smoky tomato harissa, hot chilli, tomato, garlic, rosemary. It comes served with salad and balsamic dressing.
Does Pizza Express offer vegan dough balls?
Luckily for fans of the chain's most iconic dish – Pizza Express does indeed offer plant-based dough balls.
You can either choose the classic version, which comes with your choice of houmous or smoky tomato harissa in place of garlic butter, or Hot Jalapeño Dough Balls. The latter features dough balls dipped in spices, hot jalapeño salsa, and parsley, plus spicy salsa for dipping.
Pizza Express vegan starters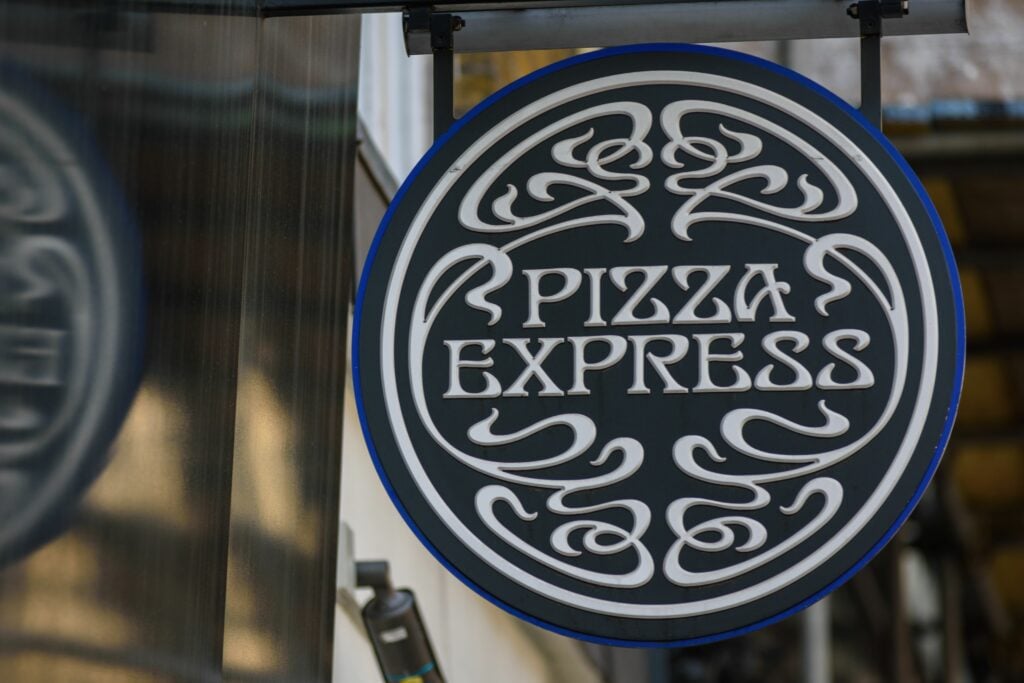 If dough balls aren't your thing, you can order Garlic Bread with Vegan Mozzarella, Mixed Salad, and Raw Slaw. If you want a dip with your pizza, you can ask for Hot Jalapeño Salsa, Houmous, or Italian Tomato.
Pizza Express vegan desserts
As well as the usual sorbet, Pizza Express also offers another vegan option: Strawberries & Chocolate Dipping Sauce. The latter features a plant-based chocolate sauce and comes with a Lotus Biscoff biscuit.
Pizza Express also offers an orange and carrot cake as a "dolcetti" (mini dessert) that comes served with your choice of coffee or tea.
Pizza Express vegan drinks
The chain offers a range of vegan soft drinks, which are as follows:
Raspberry Sparkle
Elderflower & Mint Sparkle
Coca-Cola Classic
Diet Coke
Coca-Cola Zero Sugar
Fanta
Sprite
San Pellegrino Aranciata Rossa / Limonata
Appletiser
Acqua Panna Still Mineral Water
San Pellegrino Sparkling Mineral Water
It also offers vegan-friendly cocktails, beers, and wines. These are as follows:
White wine
Grecanico Chardonnay Sicily, Italy
Soave Veneto, Italy
Picpoul de Pinet Languedoc-Roussillon, France
Sauvignon Blanc Marlborough, NZ
Red wine
Nero d'Avola Shiraz Sicily, Italy
Merlot Sicily, Italy
Montepulciano d'Abruzzo Abruzzo, Italy
Primitivo Puglia, Italy
Chianti Riserva D.O.C.G Tuscany, Italy
Malbec Mendoza, Argentina
Pinot Noir Burgundy, France
Beer & Cider
Pizza Pale
Peroni Nastro Azzurro
Peroni Libera
Gluten-Free Peroni Nastro Azzurro
Peroni Gran Riserva
Meantime Anytime IPA
Cornish Orchards Gold Cider
Cornish Orchards Blush Cider
Prosecco
Prosecco Veneto, Italy
Prosecco D.O.C Rosé Veneto, Italy (ABV 11.5%)
Cocktails
Hugo
Elderflower Liqueur Aperol Spritz
Negroni
Espresso Martini
Cocktails
Hugo
Elderflower Liqueur Aperol Spritz
Negroni
Espresso Martini
More like this: