Pizza Express has opened the doors at its first all-vegan restaurant. The UK-based pizza chain converted its London Aldwych branch following the success of its plant-based launches.
Vegan food at Pizza Express
The eatery will plate up vegan versions of its signature dishes throughout autumn. It has 'no end date' and has been set up to celebrate new choices on the menu.
The American Jack, for example, is a vegan take on the chain's pepperoni pizza, with jackfruit pepperoni taking the place of meat. Pizza Express teamed up with jackfruit specialists Jack & Bry to develop the dish, which took over a year to perfect.
The Vegan Ad Astra – modeled after the meat-based Pollo Ad Astra – also joined the ranks. It comes with Quorn meat, red peppers, red onion, tomato, Cajun spice, garlic oil, and dairy-free mozzarella.
Pizza Express introduced an updated menu at its other restaurants today, too. The new menu boasts the most vegan options to date. This includes 25 mains, six starters and sides, and three desserts, according to its website.
Among the new options is the Vegan Diavolo, topped with smoky jackfruit pepperoni, Quorn pieces, dairy-free mozzarella, Tabasco, chilli, and other vegetables.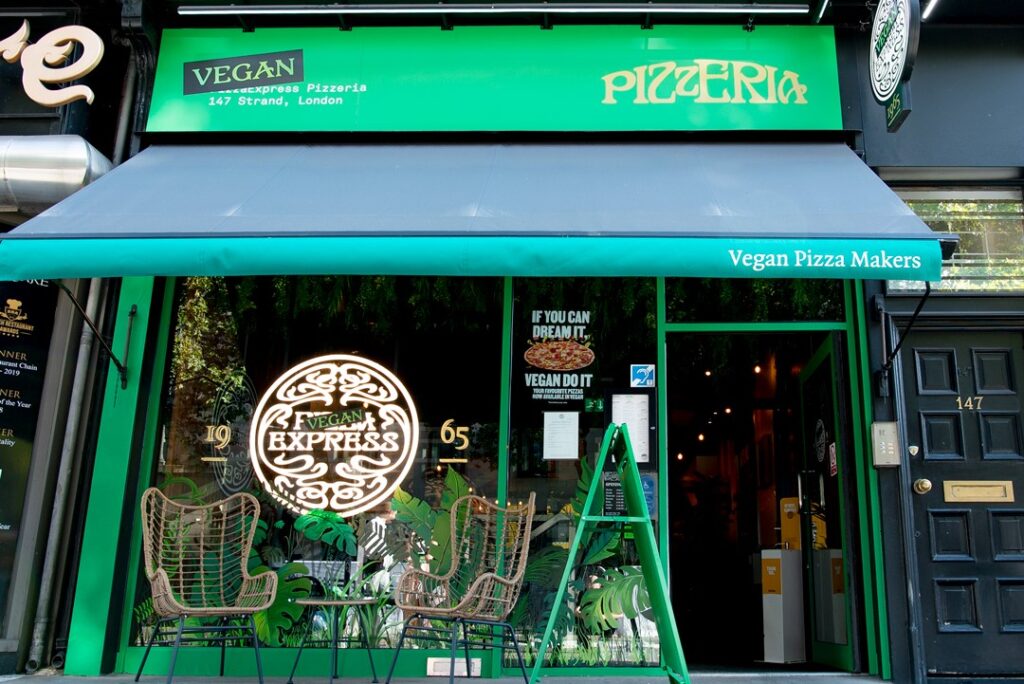 'A huge hit'
Jane Treasure is the Food & Beverage Director at Pizza Express. In a statement sent to PBN, she said: "The launch of our Sloppy Vegan – the vegan version of our popular Sloppy Giuseppe – this summer was just a taste of what was to come."
"Sloppy Vegan was a huge hit with customers, and it goes without saying that we're incredibly excited to launch even more vegan versions of classic PizzaExpress recipes across the UK this autumn," Treasure added.
"Every single one of our new vegan pizzas stays true to the unique flavours of the original versions … so our customers can enjoy the same mouth-watering flavour profiles as the originals, without any animal products."
The new vegan restaurant is set to stay open throughout autumn. Plant Based News has reached out to Pizza Express to confirm whether the all-vegan menu will stay if the campaign goes well.