In the last few years, a number of fast food chains have been increasingly catering to their growing number of vegan customers, but it looks like Five Guys hasn't quite got the memo.
While its competitors like McDonald's, Burger King, and KFC have all launched multiple vegan burgers and sides, Five Guys has yet to introduce a single one.
If you follow a plant-based diet and are eating at Five Guys, however, there are certain steps you can take to ensure you get a moderately well-rounded meal.
Whether you're in the US, UK, Australia, or Canada, here's everything you need to know about vegan eating at Five Guys.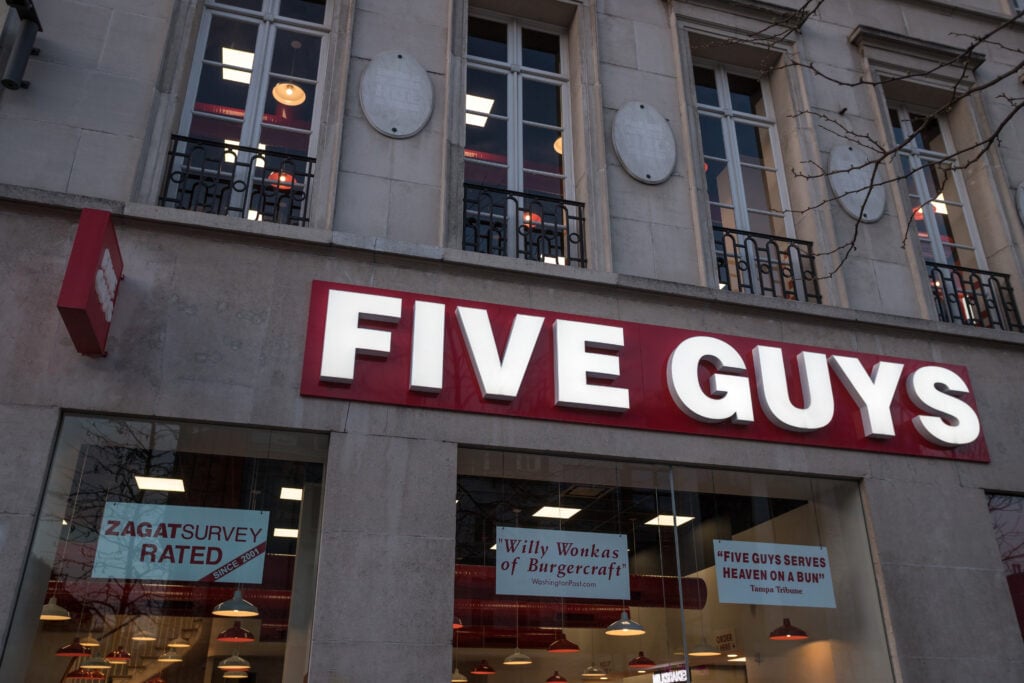 Vegan menu options at Five Guys
As mentioned, there are no menu items specifically listed for vegans on the menu. Five Guys was originally launched as a single burger joint in Virginia in 1986. A spokesperson confirmed to Plant Based News (PBN) that, due to a "commitment to quality," it very rarely introduces new products to its menu. It even took 28 years for the company to introduce milkshakes, which it's now famous for.
While there are no specific vegan products, some of the items it sells contain no animal products, and are therefore suitable for those on a plant-based diet.
If you are eating a Five Guys, you can order both the fries and cajun fries, which are cooked in peanut oil. If you're after something more nutritious, you also have the option of ordering some of the vegetable toppings. These include grilled mushroom, green peppers, and tomatoes (there may be risk of cross-contamination, so some of these may not be suitable for milk allergy sufferers. Always ask your server if you're unsure).
Does Five Guys have a vegan burger?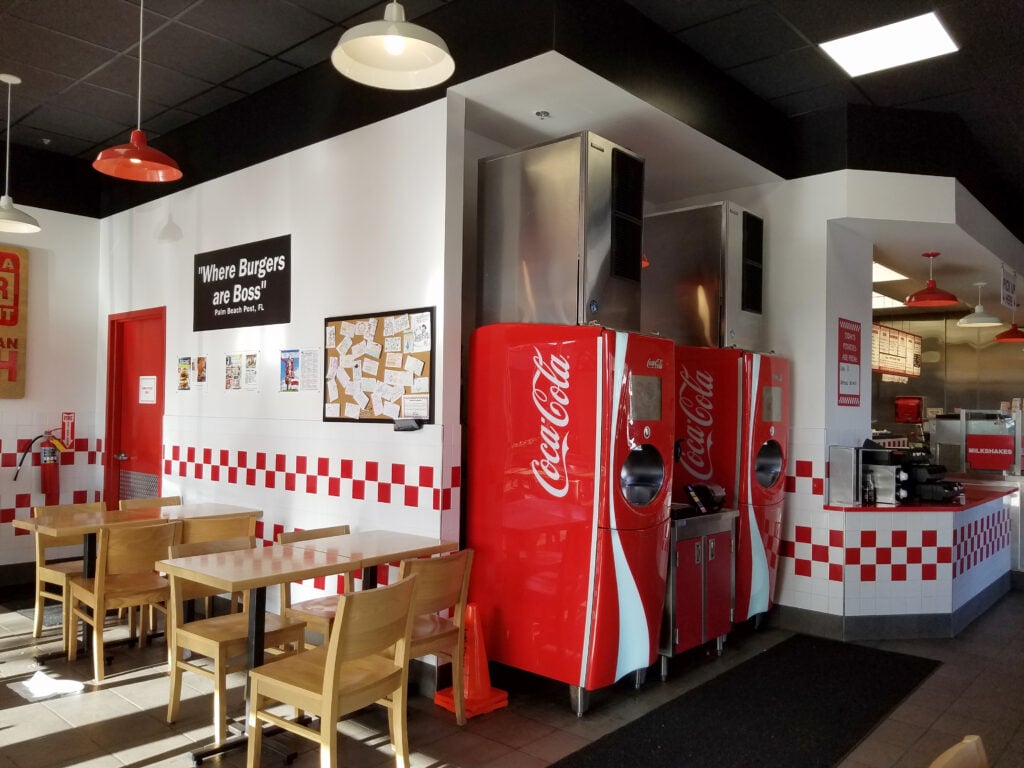 Five Guys does not currently have a vegan burger on offer. While it does offer a "Classic Veggie Sandwich," this comes served in a bun featuring dairy and egg products.
"We will only release a new product if we feel it is literally the best we can offer in that category," the spokesperson told PBN. "We're currently exploring and trialing different options, however we are not quite there yet with a meat-free patty that represents Five Guys quality."
This could indicate, therefore, that a vegan burger could be on the horizon in the future…
Does Five Guys have vegan drinks? Are there dairy-free milkshakes?
Five Guys does not currently offer dairy-free versions of its milkshakes. It does, however, feature a range of vegan soft and alcoholic drinks, including:
Coca Cola
Diet Coke
Fanta
Sprite
Dr Pepper
Coke Zero
Smart Water
Corona Extra
Budweiser
Brooklyn Lager