Oatly has officially announced the launch of a vegan soft serve ice cream in a number of locations in the UK.
The Swedish plant-based dairy alternative brand will offer an oat-based vanilla flavor at launch partners like The Breakfast Club and Fortnum & Mason. JENKI will also use the product to create its matcha ice cream, and Lewis Hamilton's vegan chain Neat Burger will offer it in its soft serve shakes.
"At Oatly, we're committed to making it as easy as possible for people to incorporate more plant-based food and drinks into their everyday life," Bryan Carroll, general manager for Oatly in the UK and Ireland, said in a statement. "That means creating products for every occasion where you might typically find dairy."
He added that food service is "critical" to that mission, and that Oatly is "delighted to have launched with like-minded brands that are recognizing people want more than just dairy on offer."
He continued that that Oatly has "exciting plans" for the product, and that the Vanilla Soft Serve will also be brought to festivals across the UK.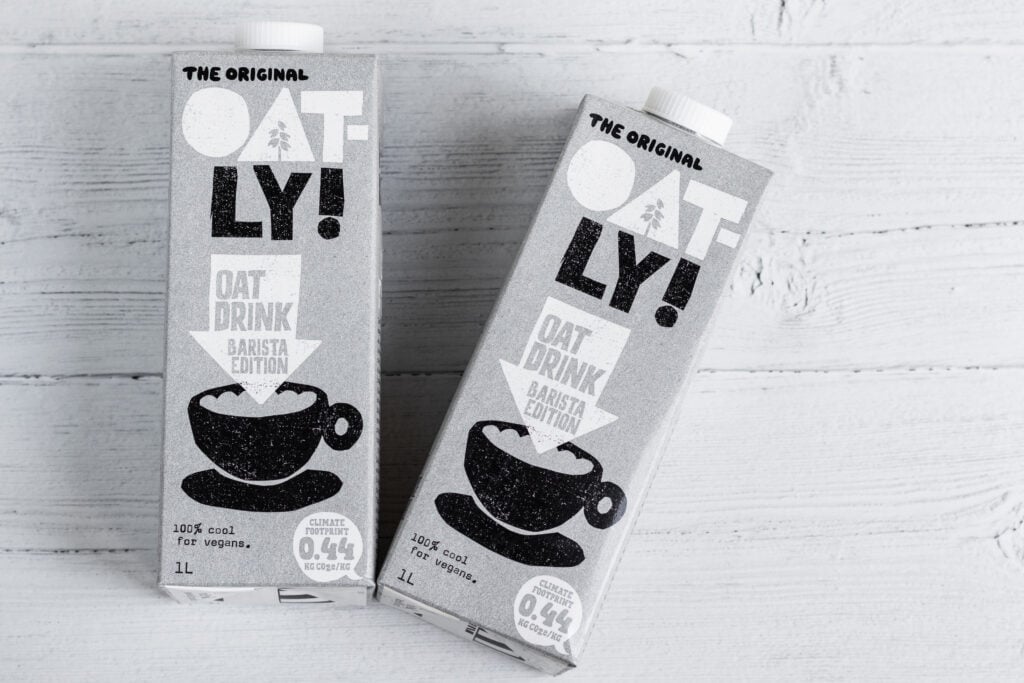 The rising popularity of vegan ice cream
The vegan ice cream market has skyrocketed over the last few years. It was valued at $520.9 million in 2019, and it's expected to reach $805.3 million by 2027.
People across the world are moving away from dairy over concerns about animals, the environment, and their health. Dairy cows are forcibly impregnated every year, and each time have their calf taken from them so humans can take their milk. When they stop producing sufficient amounts, they are taken to the slaughterhouse. The dairy industry is also thought to be responsible for around four percent of global greenhouse gas emissions. Dairy consumption is also linked to increased risk of some cancers. 
Oatly isn't the only brand offering vegan alternatives to ice cream. A number of mainstream brands, including Magnum, Ben & Jerry's, and Twister have been embracing the dairy-free market in recent years. 
More like this: