Vegans could soon have yet another dairy-free ice cream to choose from, as a Swedish company is working on a potato-based product.
Veg of Lund, the parent company of DUG Drinks, has announced a patent approval for an ice cream made with potatoes, rapeseed oil, and a vegetable protein emulsion.
This patent currently just covers Sweden, but the makers have said that they're hoping for international protection soon.
"We are pleased that a patent is approved in Sweden," said Professor Eva Tornberg, founder of Veg of Lund, in a statement. "The fact it is based on such an everyday crop as potatoes shows the uniqueness and strength of the patent."
Potatoes as a vegan alternative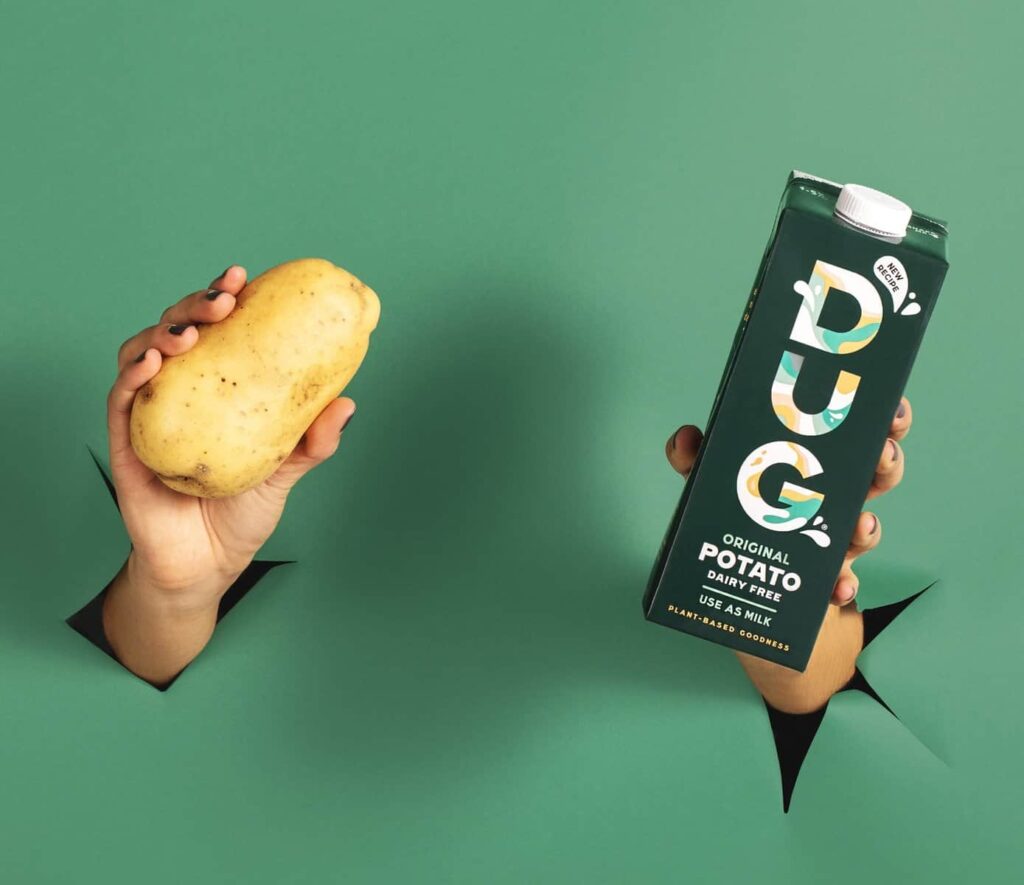 Tornberg has heralded the potential of potatoes as a sustainable vegan alternative to dairy. DUG released potato milk onto the market in 2021. While it hasn't yet achieved the commercial success of competitors like oat and soy, it's still available at supermarkets in a number of countries, including the UK.
In 2022, the company launched a potato-based smoothie, which also has a Swedish patent. The new ice cream launch comes as the company aims to break into other markets across the world.
"Just as we did for 2022, we've started 2023 with a bang," said Fredrik Carling, CEO of DUG. "Earlier this month we announced the launch of DUG in 496 stores of the leading premium Swiss supermarket chain Migros. And we anticipate this will be one of a number of international launches this year, so watch this space…"
He added that the company is working on "new product development projects in the meat alternative segment and the ice-cream segment, both of which will be based on our patented potato-powered emulsion."
The rise of dairy-free ice cream
The vegan ice cream market has been forecast to grow to $805.3 million by 2027, up from $520.9 million in 2019.
Many people are ditching dairy because of a growing understanding of the ethical and environmental costs of milk production. There are more than 270 million dairy cows around the world. In order to produce milk, they must have a baby, and they're forcibly impregnated repeatedly each year. In order for humans to take their milk, their calves are dragged away from them hours after birth. When they are considered "spent," they are sent to the slaughterhouse. 
The dairy industry is responsible for around four percent of global greenhouse gas emissions. It also drives deforestation and biodiversity loss. Land is cleared to allow for grazing, or to grow feed for the growing number raised on factory farms.