Vegan fast-food chain Neat Burger, co-founded by Lewis Hamilton, has opened its first-ever permanent US location in New York City.
Found in the Nolita neighborhood in Lower Manhattan, the restaurant follows a successful pop-up trial in UrbanSpace, on Park Avenue.
For the grand opening on April 17, Neat Burger offered free burgers to the first 100 people that came to the restaurant. The chain claims that consumers were queued up in their hundreds to celebrate the location's launch.
"We can't get over the plant-powered energy of today," Neat Burger posted on its Instagram page. "SO MANY (literally hundreds!) of you came to celebrate our grand opening."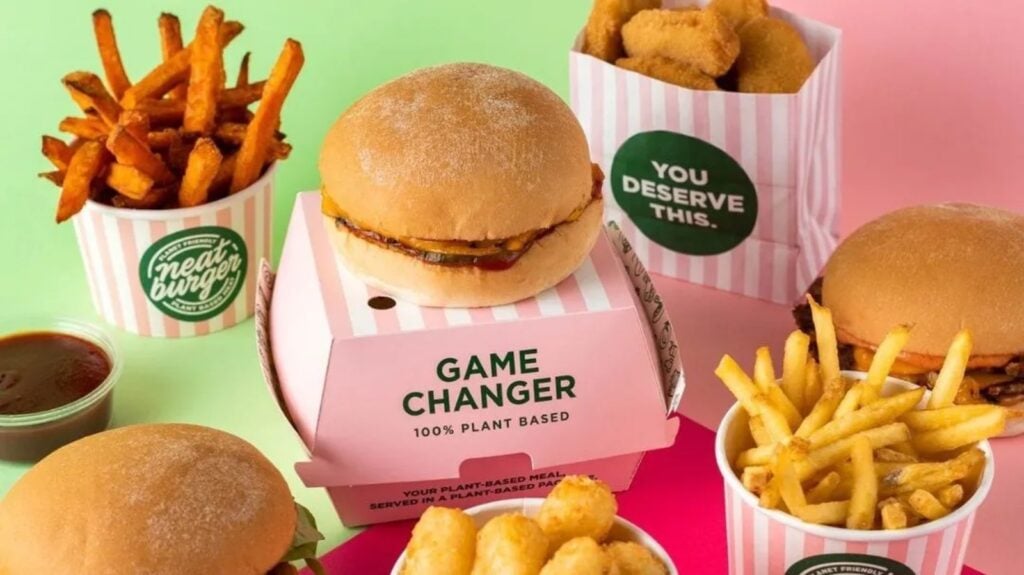 What's on the US menu?
For its inaugural fixed US location, Neat Burger veganized a selection of "all-American classics" while still offering its signature sandwiches. As such, diners can choose from hot dogs, tater tots, stacked burgers, chick'n sandwiches, and more.
For traditionalists, Grilled Cheez and Patty Melt sandwiches are available. Finally, everything can be washed down with a fully loaded vegan shake.
Anybody that missed out on a gratis burger can still eat for free as part of the Secret Sauce Society. A loyalty system that earns discounts every time a purchase is made, the "society" gifts a free burger on sign-up.
The rise of the Neat Burger chain
The UK-founded chain – which is also backed by Leonardo DiCaprio – has opened a total of 10 permanent locations since its inception in 2019. Eight are in the UK, Dubai plays host to another, and New York makes 10. The chain is reportedly looking to open 30 more, with Italy and the Middle East thought to be target regions.
Underpinning the ambitious growth plans is a Series B fundraising round, completed in 2022, to the tune of $100 million.
"The response to Neat Burger since we opened has been incredible," said Hamilton, who adopted a plant-based diet in 2017, in a previous press statement. "I'm really proud of the boundaries we have been able to push in this space, and the plans for expansion are really exciting."
Neat Burger Nolita (New York) can be found at 25 Cleveland Place, and is open from 10:30am until 10pm Monday to Sunday.