JUST Egg has announced that it's now available in thousands more stores across the United States.
The vegan brand, which creates egg-like products made from mung beans, has been skyrocketing in popularity since launching in 2011. Recent data from Nielsen found that there has been a 14 percent increase year-over-year in the number of retailers stocking it.
Walmart has seen 1,000 more stores carrying the pourable egg product, as well as another 1,000 stores stocking JUST Egg Folded. Kroger also launched the latter product in 800 stores in May.
The plant-based brand has also expanded in 1,500 food service locations in North America. Most recently, Barnes & Nobles added a vegan breakfast sandwich to 500 of its book stores featuring JUST Egg. Other stockists include 7-Eleven Canada, Proper Food, Next Level Burger, and Colectivo Coffee.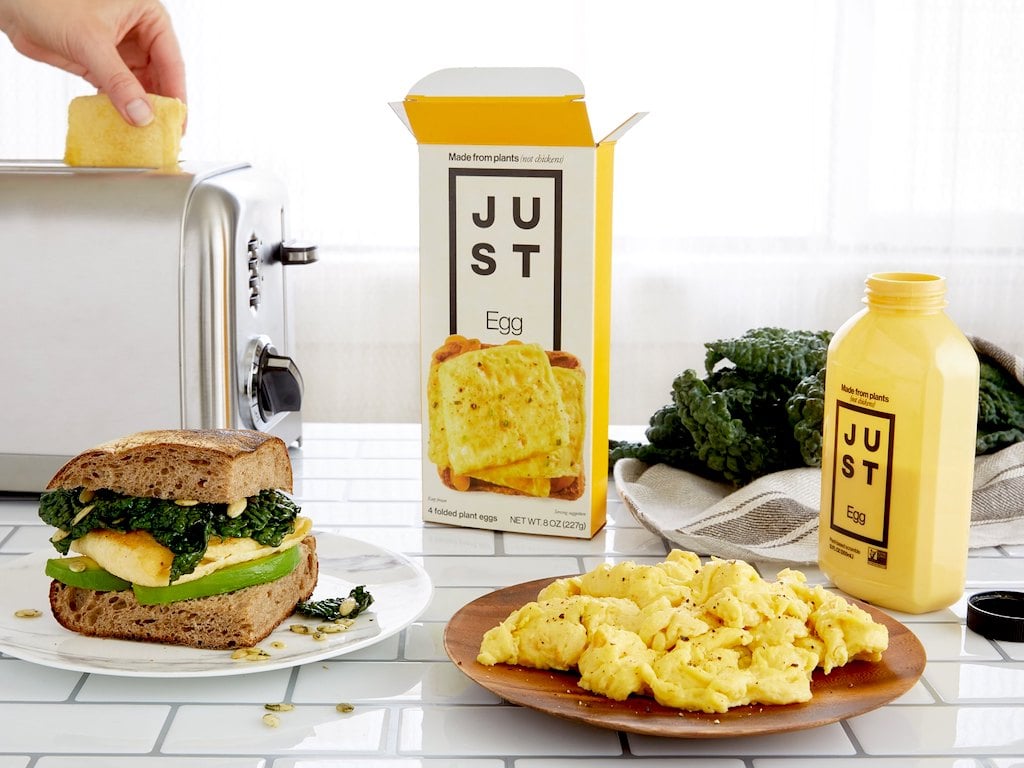 The rise of vegan eggs
A few years ago, the idea of chicken-free egg may have seemed laughable, but it's now one of the most rapidly growing industries in the plant-based food sector. 
The global vegan egg market is expected to reach a value of USD $1.973 million this year, growing at a compound annual growth rate (CAGR) of six percent from then until 2033. It's thought that it will be worth $3.494.7 million by this time.
The problem with eggs
There is growing understanding among the general public of the ethical and health costs of eggs.
The vast majority of hens in the US are raised in battery cages. Each is afforded an area smaller in size than an A4 sheet of paper. Hens are unable to spread their wings, nest, perch, or engage in other natural behaviors. 
In addition, there is concern about the risk of salmonella that stems from eating eggs. Around 142,000 people in the United States are infected with the illness after eating eggs each year, and the FDA highlights it as a "common cause" of food poisoning.
For more information on vegan eggs, including plant-based alternatives for recipes, check out the Plant Based News egg replacer guide.