Whether or not sugar is vegan has been subject to intense debate for years. In many countries in the world, refined and table sugar is obviously plant-based and completely free from animal products. In the US, however, there's a bit more to the story.
Bone char is the name given to a decolonizing filter agent often used in the sugar industry. It's used in a wide variety of sugars you'll typically find in grocery stores, as well as those used as ingredients in some candy, drinks, and other products.
At first, this information can seem disturbing and hugely concerning to new and established vegans. Does this mean everything that contains sugar isn't technically vegan? Take a deep breath, don't panic, and read our guide on everything you need to know about eating sugar as a vegan.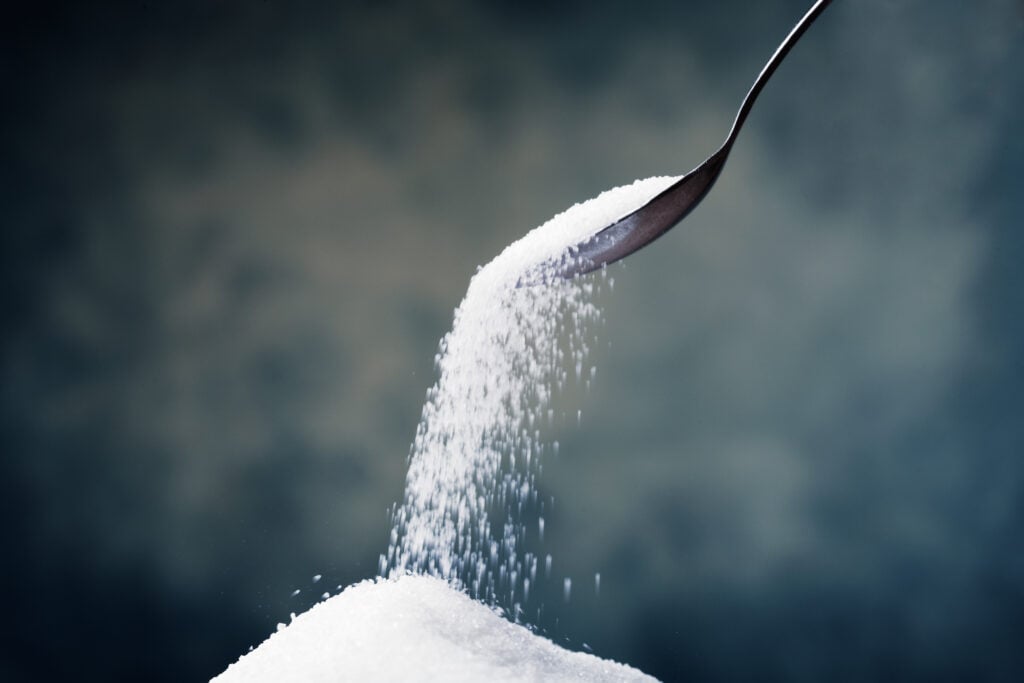 Is sugar vegan?
Sugar comes from sugar cane and sugar beets, and the former is often made using bone char in the US. Sugar doesn't actually contain bone char, but it is used in the production process. Therefore, sugar falls into a similar bracket as some alcoholic drinks like wine, beer, and Prosecco.
Bone char is made from the bones of farmed cows. It's often taken from animals who were slaughtered in other countries. The char is sold to traders, who then sell it to sugar companies in the US. It's used in the production of refined – or table – sugar production to help the product achieve a white color. Bone char is also used in the production of brown sugar, as this is created by adding molasses to refined sugar.
For this reason, some people do not consider some types of refined sugar to be vegan. It's important to note, however, that the definition of veganism, as offered by The Vegan Society, states that people should avoid harming animals "as much as possible and practicable." Just as humans cannot easily avoid contributing to crop deaths and bee exploitation, many people believe it is not practical to not consume sugar originating from bone char.
As PETA puts it: "Don't stress too hard about sugar if you're unsure about how it was produced. You're saving more than 100 animals per year by following a vegan lifestyle, and the effect will snowball as people around you, inspired by your choices, may start trying vegan meals once you've shown them how easy it can be."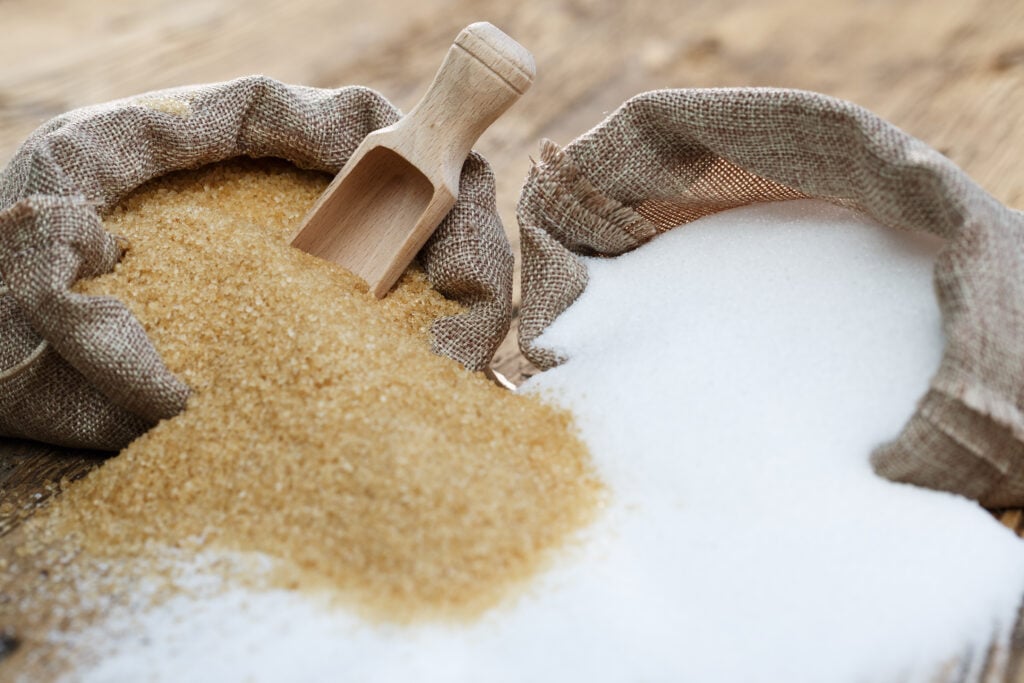 How can you tell if sugar is vegan?
For those who do want to avoid bone char, there are some steps you can take. Unfortunately, as it stands, sugar companies do not have to state that they use bone char on their labels. It is therefore often difficult to know if a sugar product is vegan while out shopping. There are, however, a number of brands and products that you can be reasonably sure did not use bone char to produce its sugar.
In the US, certified organic sugar does not use bone char. Sugar made from beets is also likely to be plant-based, as this uses a less extensive processing method. Any sugars labeled as "unrefined," "natural," and "raw" are also unlikely to have used bone char. You should always check with the manufacturer if you have any concerns, however.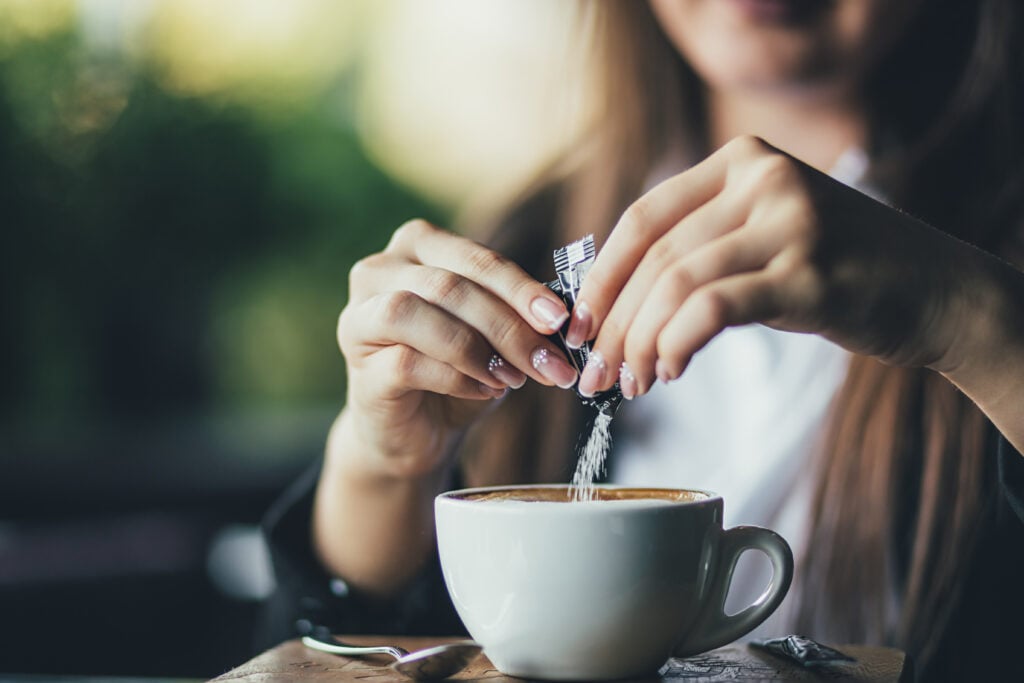 What sugar brands are vegan-friendly?
As stated previously, it is possible to be vegan and use sugars of uncertain origin. If you have the means to do so, however, you may want to pick an entirely cruelty-free product every time.
There are plenty of sugars that are created without bone char and are suitable for vegans. Some brands that sell plant-based sugars include:
Florida Crystals
All of Florida Crystals' sugars are grown and harvested in the US. The company offers vegan granulated, powdered, and brown sugars. They are available to buy in Walmart and a number of other stores, as well as online.
In The Raw
In The Raw offers a number of white sugar products, including cubed and granulated. These are made from natural cane sugar and are said to be minimally processed. In The Raw is available to buy online and at some grocery stores.
Bob's Red Mill
Specializing in whole grain and organic products, Bob's Red Mill stocks a number of vegan sugars. Its coconut sugar, for example, is described as a "wholesome alternative sweetener" to cane sugar. It's available to buy online and at a selection of retailers.
Big Tree Farms
Another brand offering coconut sugar, Big Tree Farms' collection is said to be organic and fairtrade, as well as vegan. You can find Big Tree Farms at a number of stores in the US. It's also available online.
Now Foods
As well as beet sugar, Now Foods offers Powdered Sugar, Turbinado Sugar, and Cane Sugar, all of which are organic. You can find Now Foods at a number of stockists, as well as online.
Woodstock Farms
Granulated cane sugar, brown sugar, and powdered sugar are all on offer from Woodstock Farms. The organic products are available online and selected grocery stores.
Is sugar vegan in the UK and other countries?
It's not just the US that uses bone char in sugar production. It's also sometimes incorporated in Mexico, Canada, and certain European countries.
In many countries, including the UK, bone char filtration isn't used at all. Because of this, almost all sugar is vegan-friendly. Some brands of icing sugar may use egg-whites as an ingredient, however, so you should always check the label.
More like this: