Plant-based meat startup Heura has debuted two new vegan pork products: sausage and chorizo. But the launch wasn't a typical one; Heura introduced the meat-free items at a Spanish bullfighting ring in a bid to challenge the cruel tradition.
The bullring launch
Heura introduced the products at La Monumental, which was the last active commercial bullfighting arena in Catalonia, Spain.
In 2010, the Parliament of Catalonia passed a law banning bullfighting events. The decision was made for ethical reasons, since the practice involves the public torture and killing of animals. Despite the fact that many countries have banned it, around 250,000 bulls are still killed in bullfights every year, according to Humane Society International. 
Catalonia's bullfighting ban came into effect in 2012. But four years later the highest court in Spain overturned it, claiming the ban was unconstitutional.
Still, no bullfights have taken place there since 2011. Instead, the colosseum – which seats around 25,000 people – has been used for concerts and sporting events.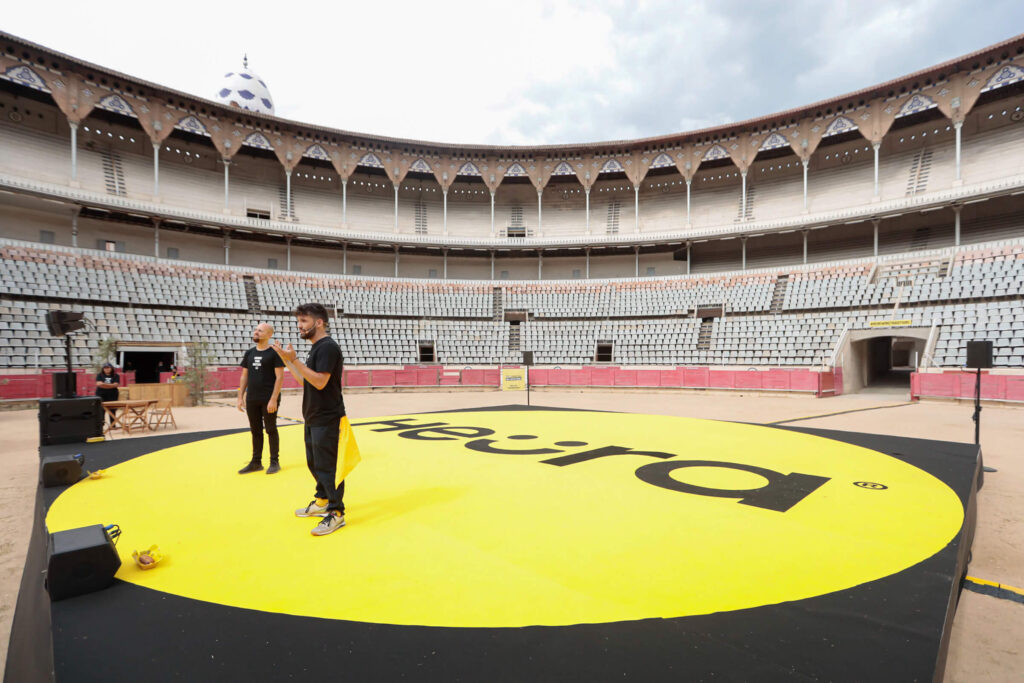 Heura's decision to launch its new vegan pork at the bullring was a way for the company to pay homage to its Mediterranean heritage, while also challenging the harmful traditions that have been a part of it.
"A cycle of injustice can be obliterated once people refuse to follow the status quo and start standing up for what they believe in," Heura Co-founder and CEO Marc Coloma said in a statement.
"Society found a way to transform La Monumental from a place of barbaric animal abuse to an amazing platform for an evolved form of entertainment. As the tides shift and the plant-based protein movement continues to make animal-based meats more and more obsolete, Heura recognizes that the power sits with the people, and we ask the world to make their voices heard," Coloma added.
Heura's vegan pork
The company's new meat-free sausage and chorizo mark Heura's first foray into vegan pork.
The products (which are both gluten-free) are said to closely replicate animal meat while providing nutritional benefits.
As well as being rich in protein, fiber, and vitamin B12, the items have a lower fat content.
Heura's vegan sausage contains 40 percent less fat and saturated fat compared to animal-based counterparts. It also has 32 percent less fat and 66 percent less saturated fat than other vegan competitors, the company says.
Heura's plant-based chorizo has 60 percent less fat than meat and competitor versions, and 80 percent less saturated fat than animal meat.
The products are kinder to the planet, too. One serving of Heura's vegan sausages generates up to 77 percent fewer CO2 emissions than animal-derived sausages.