Iconic confectionary brand Fruit-tella has announced that it will be launching fully vegan versions of some of its best-selling sweets.
The company has reportedly reformulated the recipe of the Strawberry Mix, Duo Stix, and Berries & Cherries varieties, and these are set to his shelves in the UK next month.
"Fruit-tella has been synonymous with the highest quality sweets since 1931. We are delighted that those who favour a plant-based diet can now join in the fruity fun too," Lauren Potter, Senior brand manager at Fruit-tella, said, according to Convenience Store.
The company already released some gelatin-free sweets, Koalas and Sour Snakes, in 2019. The new releases will be the first time Fruit-tella has unveiled vegan versions of existing sweet products.
It's not clear when the new Fruit-tella sweets will be released, or where they will be sold. Plant Based News has reached out to the brand for comment. Please note that Fruit-tella sweets currently being sold in stores around the world are not likely to be suitable for vegans.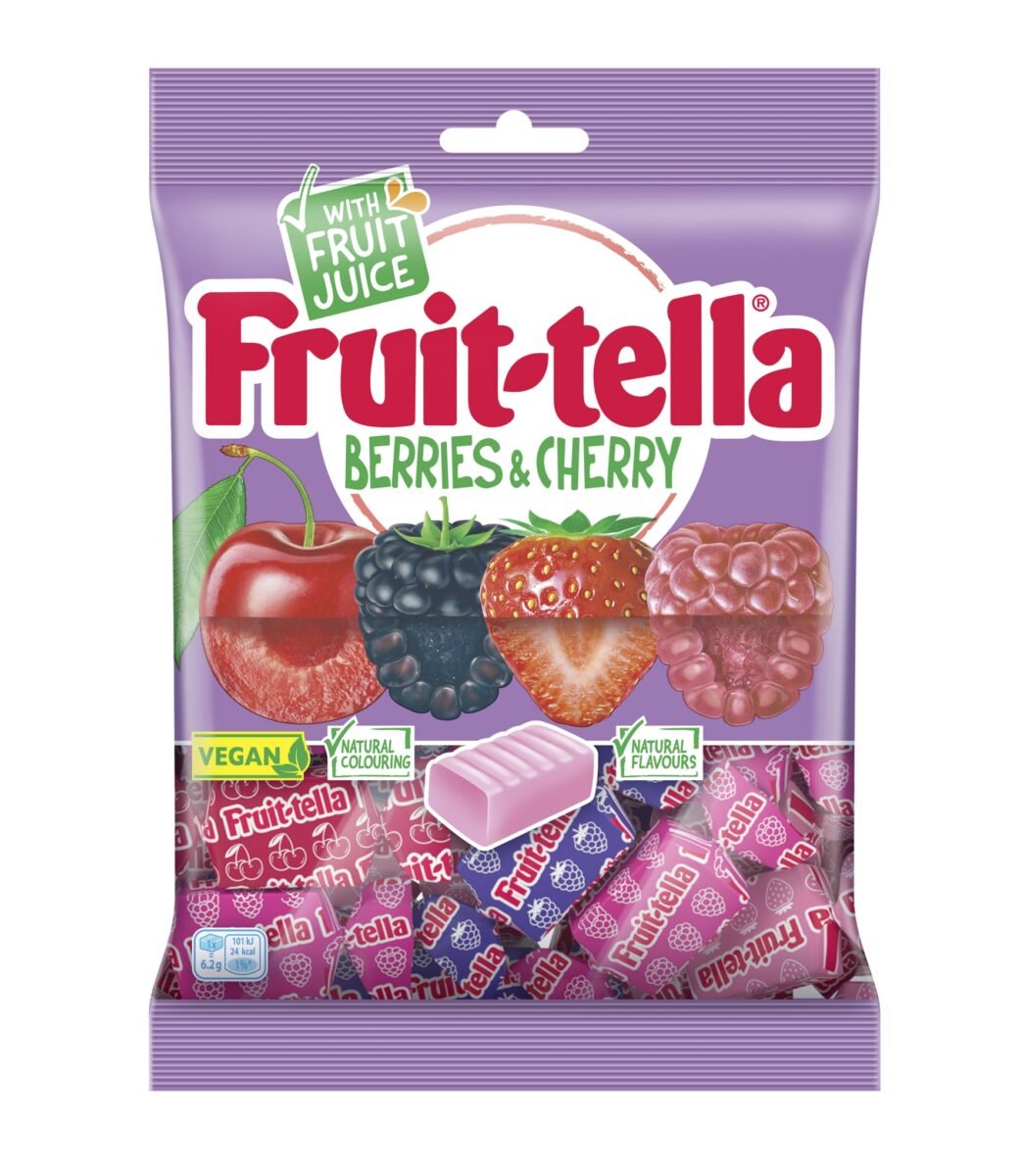 Gelatin in sweets
Gelatin is a common ingredient in sweets, and many people may be unaware that is isn't suitable for vegan and vegetarian diets. It refers to a substance made from boiled animal body parts, including bones, skin, and ligaments. Farmed cows, pigs, and fishes* are often used in gelatin production.
Gelatin is used as a thickening agent, and it gives sweets their jelly texture. It isn't generally considered an allergen, meaning it can be difficult to identify on ingredients lists. This means that many people may be eating the ingredient without realizing its origins. A recent study found that two thirds of Brits were unaware about gelatin in their sweets, and that 35 percent were "disgusted" after learning about it.
Sweets move away from gelatin
While well-known brands like Haribo and Jelly Beans use gelatin, a growing number of companies are moving away from it. In 2019, Marks and Spencer announced that it would be removing the ingredient from its iconic Percy Pig sweets. The following year, Rowntree's announced a similar move for its Fruit Pastilles.
Brands are increasingly looking to attract meat-free customers, as vegan, vegetarian, and flexitarian diets grow in popularity around the world.
"We have worked hard to perfect a vegan recipe that replicates the taste and texture of our beloved chews, and we are certain that the new formulation will be a surefire hit with existing consumers and new shoppers alike," said Potter. "We look forward to welcoming some more fans to the Fruit-tella family!"
*While the English language usually refers to multiple fishes as "fish," we have chosen to use "fishes" to emphasize their individuality
More like this: