Vegan cheese fans will be delighted to know there's a brand-new flavor of Babybel on the horizon. 
The Babybel Plant-Based White Cheddar is said to have a taste and texture reminiscent of the dairy version. Like the original vegan Babybel, the wax that the circular snack is encased in is also green in color. The dairy Babybels famously come in red packaging.
The Babybels are fortified with B12 and calcium. There are six in each pouch, and the pouches are made with 100 percent paper to reduce plastic use.
The new flavor will be available across the US from May. Stockists include Kroger, Hy-Vee, HEB, Albertsons Acme & East, Albertsons Portland, and Certco.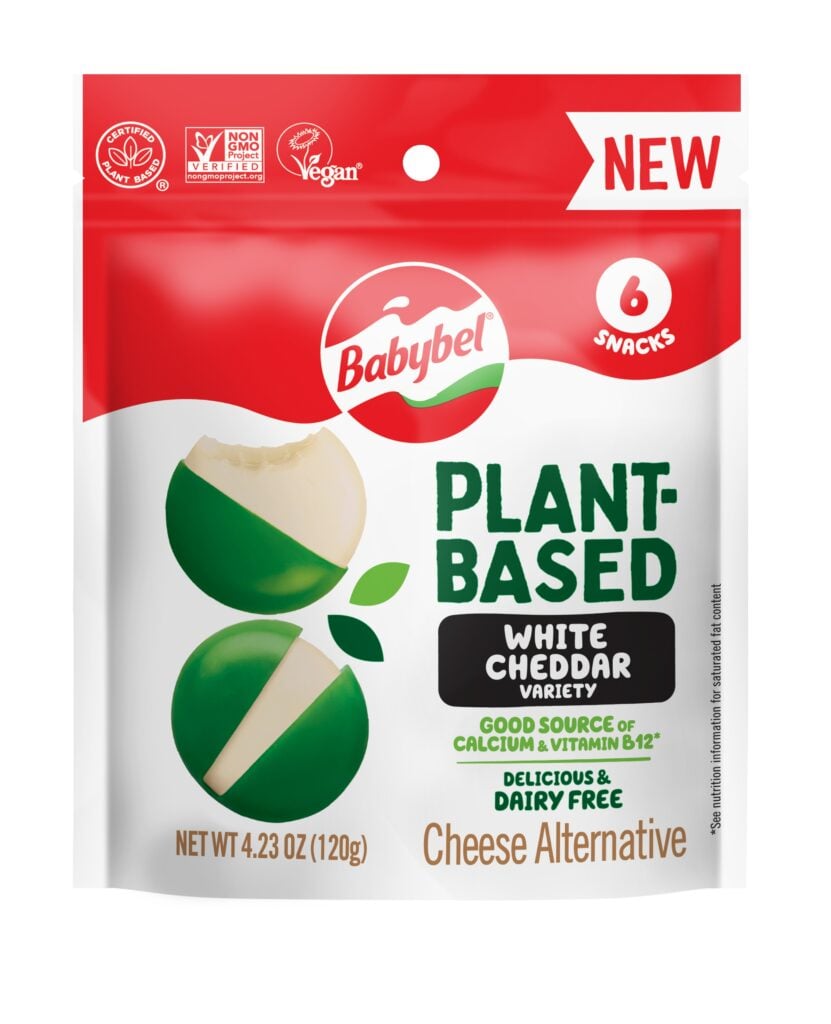 Babybel embraces veganism
The Bel Group, which owns Babybel, released its first vegan Babybel in 2022. The product proved popular with plant-based consumers, and is available to buy in a number of countries around the world.
The original dairy Babybel White Cheddar has become one of the company's best-selling since it launched 10 years ago. Its creators hope that the plant-based version will prove just as popular.
"Babybel Plant-Based has seen an overwhelmingly positive response to-date among flexitarian and vegan shoppers," said Ridhi Barber, Senior Brand Manager at Babybel, in a statement. "We wanted to continue this momentum and introduce a second dairy-free Babybel snack option in the fan favorite White Cheddar variety."
The rise of vegan cheese
A few years ago, the idea of dairy-free cheese may have seemed ludicrous, but you can now buy it in supermarkets all over the globe. 
In 2021, the vegan cheese market was valued at USD $2.43 billion. Experts predict that it will grow at a compound annual growth rate (CAGR) of 12.6 percent from 2022 to 2030.
The increasing popularity of veganism, as well as growing understanding of the cruelty and environmental concerns of the dairy industry, are cited as key drivers of its growth.
As well as Babybel, Cathedral City, Boursin, and Laughing Cow have all also released dairy-free versions of their cheeses, which have proved hugely popular with consumers.