Aldi has announced the return of its vegan "lamb" joint just in time for the Easter weekend.
The budget supermarket is offering the £4.49 No Lamb Roasting Joint as part of its Plant Menu line. First released for Easter in 2022, it will be available to buy once again in Aldi stores across the UK from April 4. 
The product is made with a mushroom base, and it's filled with a rosemary and onion stuffing. It also comes complete with a pea, rosemary, and panko crumb, as well as a mint gravy.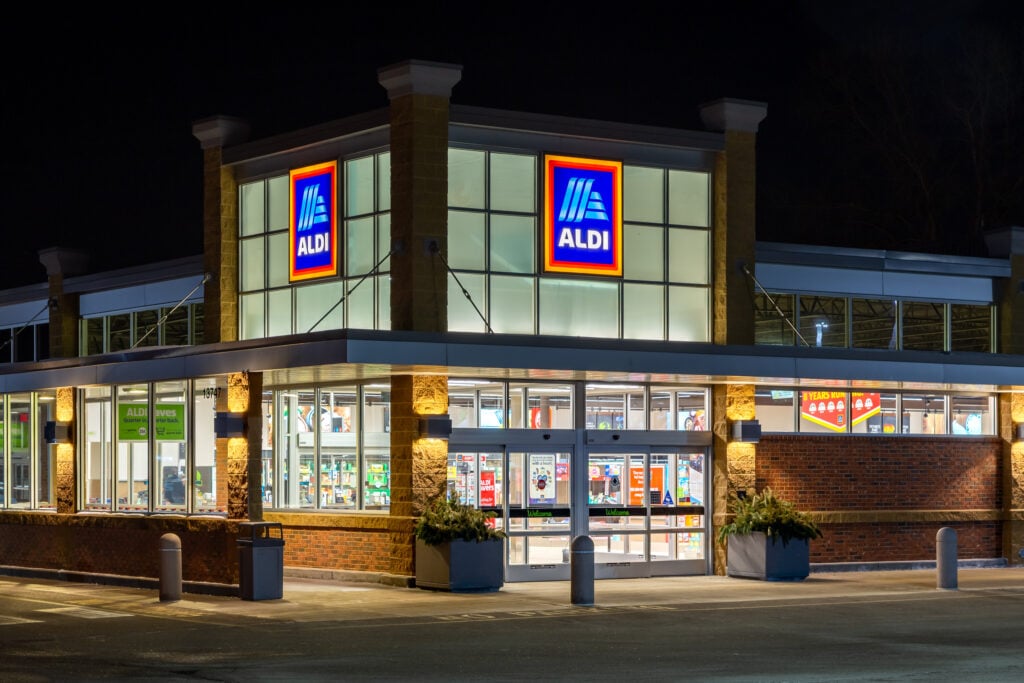 Aldi embraces vegan living
Aldi has become well-known in the plant-based community for its eclectic range of vegan products.
It first launched its Plant Menu line in 2019. Since then, it has added a variety of foods to its line-up, including pulled no pork burgers, battered no chicken balls, and no lamb koftas.
In 2020, it won PETA's "Top Grocer" award for its plant-based food. At the time, the animal rights organization praised Aldi's "bountiful vegan options."
"ALDI recognises that consumers today care about animal welfare, their own health, and the impact that a meat- and dairy-heavy diet has on the environment—and it deserves to be recognised for offering shoppers a host of tasty vegan foods," PETA president Ingrid Newkirk said in a statement at the time.
The plant-based food market
Aldi's wide range of vegan products comes amid rapid growth in the plant-based food market generally.
The industry is expected to expand threefold in the next 10 years, increasing from USD$11.3 billion in 2023 to USD$35.9 billion in 2033.
As well as the skyrocketing number of vegans, brands are catering to the ever-growing flexitarian market.
Flexitarian generally refers to someone who avoids meat some (but not all) of the time. It's estimated that around 12 percent of the British public consider themselves as such.