Whether you celebrate Easter or are simply in it for the chocolate, the holiday is just around the corner on Sunday, April 4, and there is an abundance of vegan Easter eggs available to satisfy your sweet tooth.
We've compiled a list of five of our favorite plant-based products available this year that you won't want to miss out on.
1. Hotel Chocolat
British chocolatier Hotel Chocolat claims its vegan range is made with a 'more cocoa, less sugar' mantra.
Flavors range from Mint Dark, Ginger Dark, and 100 percent Dark. If you're after an upmarket vegan Easter egg this year, you can purchase the 'luxurious' Extra Thick Rare & Vintage egg.
Shop the full range online.
2. Happi Free From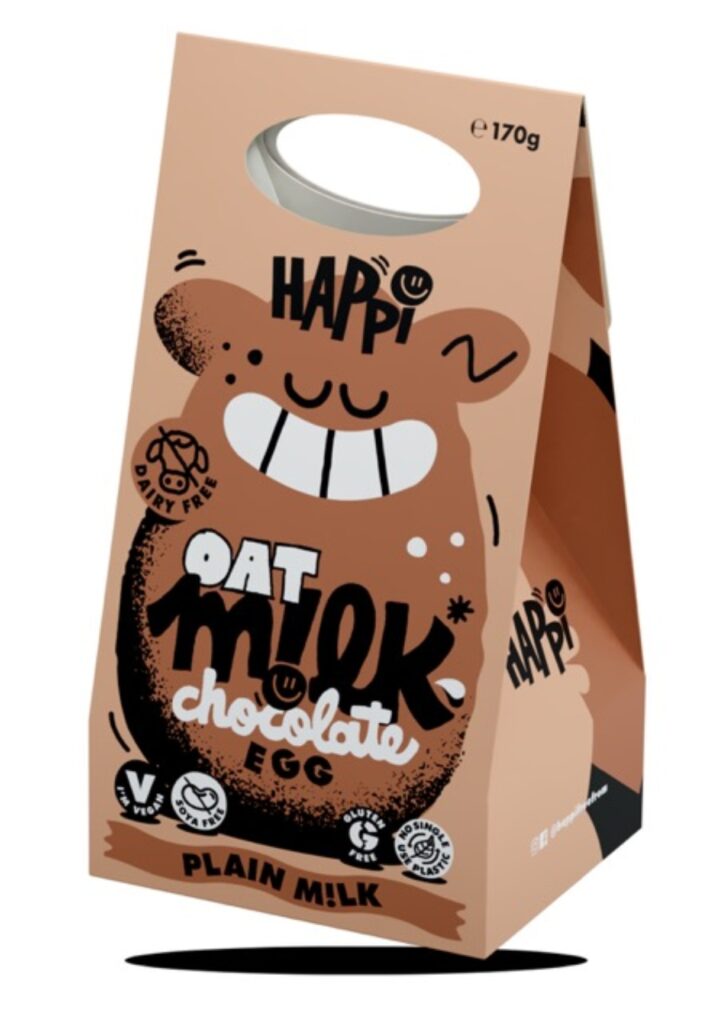 New on the market is the confectionary brand, Happi Free From. The company's products are not only plant-based but free from gluten and soy too.
The vegan Easter egg range includes Plain Milk, Orange, and Salted Caramel.
Co-founder Gavin Cox said: "Our newly-launched range of Easter eggs is made using oat milk, 47% sustainable cocoa, and sunflower lecithin, making them allergen-free and accessible to all.
"Not only that, but the chocolate is rich, creamy, and delicious, with no compromise on taste."
Order yours via the website.
3. Holland & Barrett
This year, Holland & Barrett launched its 'largest ever' vegan Easter range.
Included in the range is an alternative to Cadbury's Creme Egg and Mini Eggs.
4. NOMO
UK food brand, NOMO has three flavors of Easter eggs packaged with a chocolate bar alongside. You can order Caramel & Sea Salt, Fruit Crunch, or Creamy Choc from TheVeganKind.
5. Doisy & Dam
For an extensive Easter 'bumper bundle', complete with Nuttercups, Good Eggs, and shelled D&Ds, head to plant-based confectioners Doisy & Dam.
Shop online here.