Many people have vowed to go vegan after watching a new Netflix documentary called Poisoned that delves into the health risks of US food.
Directed by Stephanie Soechtig, Poisoned: The Dirty Truth About Your Food looks at how the US food industry manages deadly pathogens, including E. coli and salmonella. The film is described as a "shocking indictment of the food industry and its regulators." It looks at how "decades of apathy and malfeasance" has led to the US population to be vulnerable to disease and death caused by these pathogens. It's based on a 2011 book by Jeff Benedict called Poisoned: The True Story Of The Deadly E. Coli Outbreak That Changed The Way Americans Eat.
"The film unearths food companies' cover-up attempts, reveals disturbing truths about America's food supply system, and details criminal prosecutions that have resulted from these contaminations," the film's description reads. "Unfortunately, things like E. coli, salmonella, and toxic waste simply aren't listed on the label of ground beef chuck."
'Poisoned' viewers swear off meat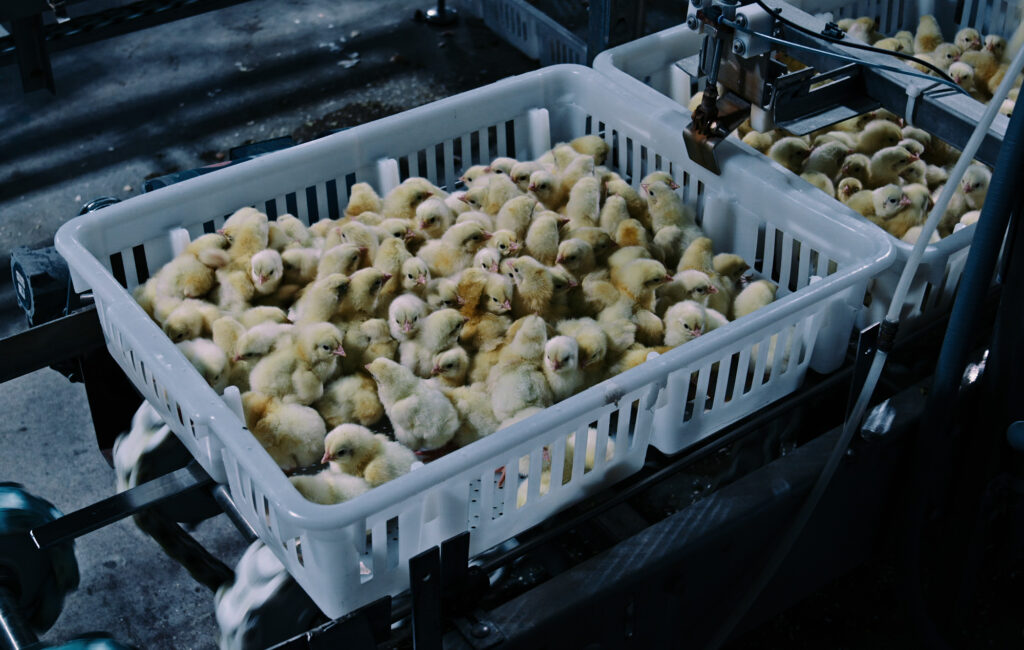 Taking to social media after watching the film, many viewers stated that they planned to cut out animal products. "This Poisoned documentary on Netflix makes me wanna turn vegan," wrote one. "Just watched Poisoned on Netflix. Thinking imma go vegan, boy was I wrong," added another. 
In reference to one scene that demonstrated how chicks were treated in the food system, one viewer wrote: "The Poisoned Netflix documentary makes me contemplate switching to a vegan lifestyle perdue [a chicken supplier] tossing those lil chicks like rags."
E. coli and the meat industry
The first outbreak of food-related E. coli in the US was in 1982, and was linked to ground beef. In 1992, a major outbreak linked to 73 Jack in the Box fast food restaurants in California, Idaho, Nevada, and Washington led to the deaths of four children. It infected 732 people across the four states, the majority whom were under 10 years old, and 178 were left with permanent injuries like kidney and brain damage. The outbreak was described as "far and away the most infamous food poison outbreak in contemporary history."
Almost three decades later, E. coli continues to be a problem in the US. The pathogen often lives in the intestines of animals, and their meat can become contaminated with it during the slaughtering process. Those at most risk of death from E. coli are very young children, the elderly, and those with weak immune systems. The disease can also cause symptoms like diarrhea, vomiting, stomach pains, and cramps. E. coli is also found in some vegetables, as infected manure from farms can pollute rivers used to irrigate crops.
Earlier this year, it was reported that E. coli found in meat was behind half a million urinary tract infections (UTIs) in the US every year. "People are carrying the strain of E. coli that causes the UTI in their gut, so the bacteria has traveled from the anus [into the urinary tract to cause the infection]," explained Lance Price, one of the study's authors and a professor of antibiotic resistance at Washington DC's George Washington University's Milken Institute School of Public Health, at the time.
More like this: