E. coli found in meat is behind half a million urinary tract infections (UTIs) in the US every year, new research has found. 
The study, published in the National Library of Medicine, looked at a strain of the bacteria called FZECs, (food-borne zoonotic E. coli). Researchers spent a year studying patients at a hospital in Flagstaff, a small town in Arizona. They found that eight percent of UTIs were caused by E. coli found in meats like turkey, chicken, and pork products sold in the local area. They translated this to a national figure of between 480,000 and 640,000 a year. The total number of UTIs annually is in the country is around six to eight million. 
"People are carrying the strain of E. coli that causes the UTI in their gut, so the bacteria has traveled from the anus [into the urinary tract to cause the infection]," said Lance Price, one of the study's authors and a professor of antibiotic resistance at Washington DC's George Washington University's Milken Institute School of Public Health.
Price added that there was a "question" over how the E. coli had got into the gut. He went on to say that its source is generally livestock, rather than plants.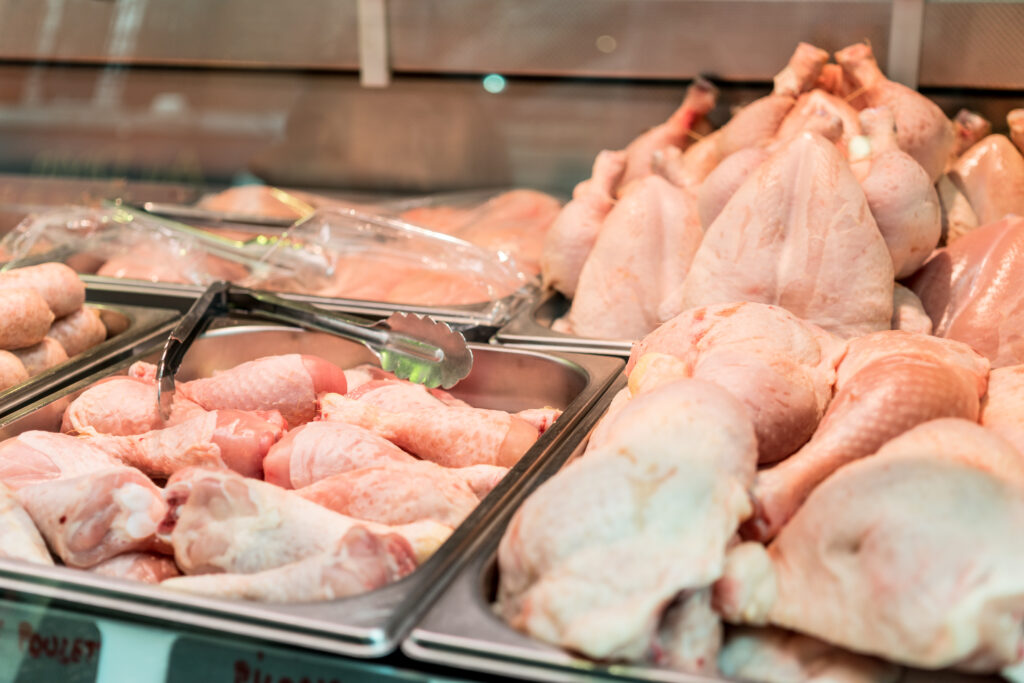 The dangers of UTIs
UTIs usually affect women, rather than men. This is because the distance from the anus to the urethra is shorter. The urethra is also close to the vagina, meaning having sex can transfer the bacteria.
It's thought that around 50-60 percent of women will get a UTI at some point in their lifetime.
While they can be painful, they aren't usually considered to be serious. According to Price, however, a problem can arise if they enter the bloodstream via the kidneys.
Between 36,000 and 40,000 people die every year from UTI-drive blood infections in the US. Price has warned that deaths could be on the increase due to antibiotic resistance. He stated that reducing UTIs caused by meat-borne E coli strains could lower the number of deaths.
Meat and UTIs
Price went on to say that the link between meat-consumption and UTIs is not "as intuitive" as other illnesses caused by meat. This is because infections take a relatively longer time to develop after consumption.
He also warned that industrial farming could be exacerbating the problem, saying: "When you are packing animals together very tightly, pigs or poultry, and buying them from same breeder, yes, the dangerous strain of E. coli is going to spread very quickly."