Almost 4,000 chickens, ducks, and other birds have been culled in Bokaro Steel City – situated in Jharkhand, India – following an outbreak of avian flu. 
The virus was identified after it killed 800 chickens at a farm in Lohanchal. The preventative slaughter of 103 others was duly ordered, but thousands more were killed to slow the spread. 
"The process to cull a total of 3,856 birds, including chickens and ducks, began late this evening in the affected area – one kilometer radius of the farm," Dr Bipin Bihari Mahtha, director of the Institute of Animal Health & Production, Ranchi, told the Press Trust of India on February 25.
It has not been confirmed how the animals were slaughtered. In the US, however, methods such as suffocation, carbon dioxide poisoning, and overheating barns have been used.
A surveillance zone has been put in place spanning a 10 kilometer radius around the affected farm. Furthermore, the sale of chickens and ducks has been prohibited in the region. State officials also declared themselves on high alert for signs that the virus is spreading. However, these steps appear to have not been enough.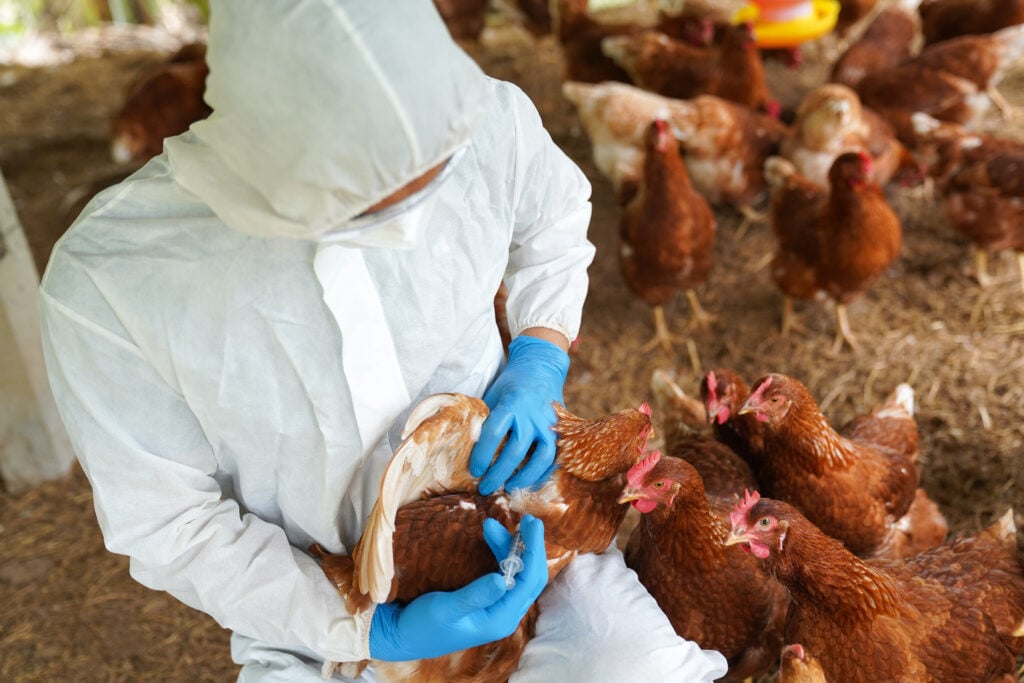 Avian flu spreads in India's Jharkhand region
One week after the slaughter of the almost 4,000 birds, another H5N1 outbreak was confirmed. This time, in Jharkhand's capital of Ranchi.
It is unknown how many birds stand to be affected by the subsequent outbreak but the same protocols have been put in place by state officials. A surveillance zone is in place, covering a 10 km radius, and birds will be preemptively culled within one kilometer of the infection site.
The world on high alert
India's double avian flu outbreak comes as the UK seeks to reconsider its approach to the virus.
Having prohibited the mass vaccination of farmed birds, new developments have seen officials rethinking the ban. Chief amongst these is a growing concern that the H5N1 virus could mutate to spread from birds to mammals.
Possible cross-species mutation has sparked fears of potential transmission to humans, thereby presenting a real threat of another pandemic.