The UK is considering vaccinating its farmed poultry against bird flu in an attempt to stop it spreading to humans and creating the next pandemic.
According to a report by the i paper, the government is looking to overturn its own ban on bird vaccines. It comes amid what's thought to be the worst avian flu outbreak in history. More than 140 million birds have died or been preventatively culled since October 2021 as a result of the H5N1 strain. 
The Department for Environment, Food and Rural Affairs (Defra) has confirmed that it is exploring vaccination as a potential preventive measure. It added, however, that it is not at the point of changing policy.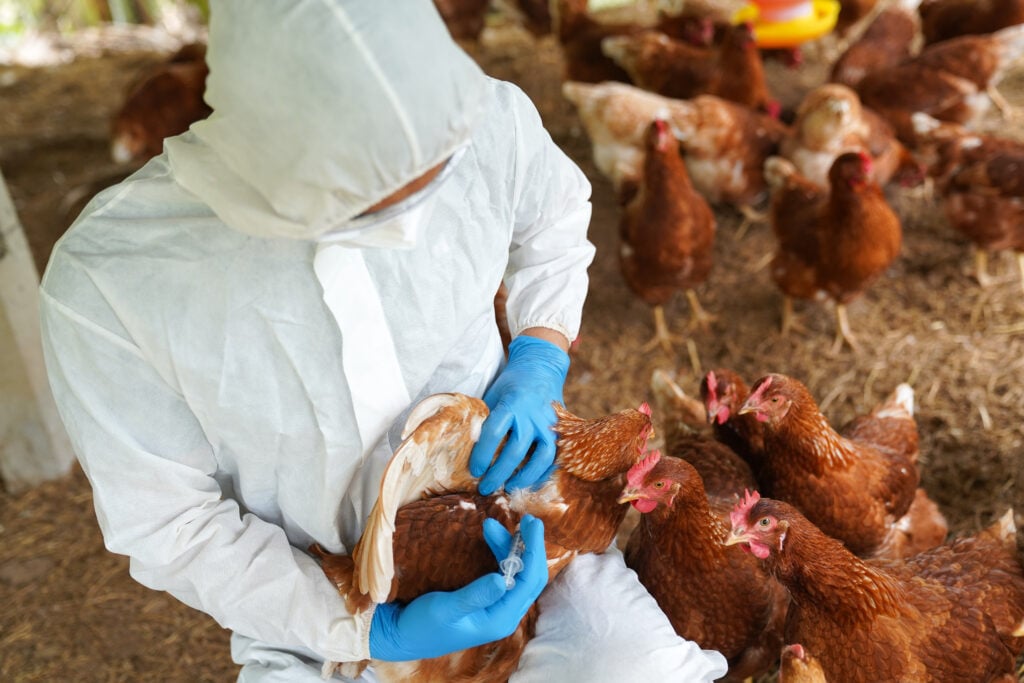 The risk of bird flu grows
Defra has so far prohibited the mass vaccination of poultry flocks and captive animals to inhibit avian flu spread. Instead, it has stood firm that stringent biosecurity measures are the best course of action. However, in light of the disease being transmitted to 240 humans, across four countries, as of February 2023, new measures are now being considered. Though it should be noted that Defra does not consider vaccinations as a fail-safe option.
"At present, while authorized vaccines are available in the UK, they are unlikely to provide full protection for the current strains of the virus – it is likely that some vaccinated birds would still be capable of transmitting avian influenza if they became infected," a Defra spokesperson said in a statement.
The UK turkey farming sector called for flock vaccinations ahead of Christmas last year, but was denied the preventative measure. This potentially contributed to the loss of more than half of all "free-range" turkeys and geese to culling or infection. This, rather than standard holiday-related slaughterhouse deaths.
The EU has already taken steps to allow vaccinations in member countries.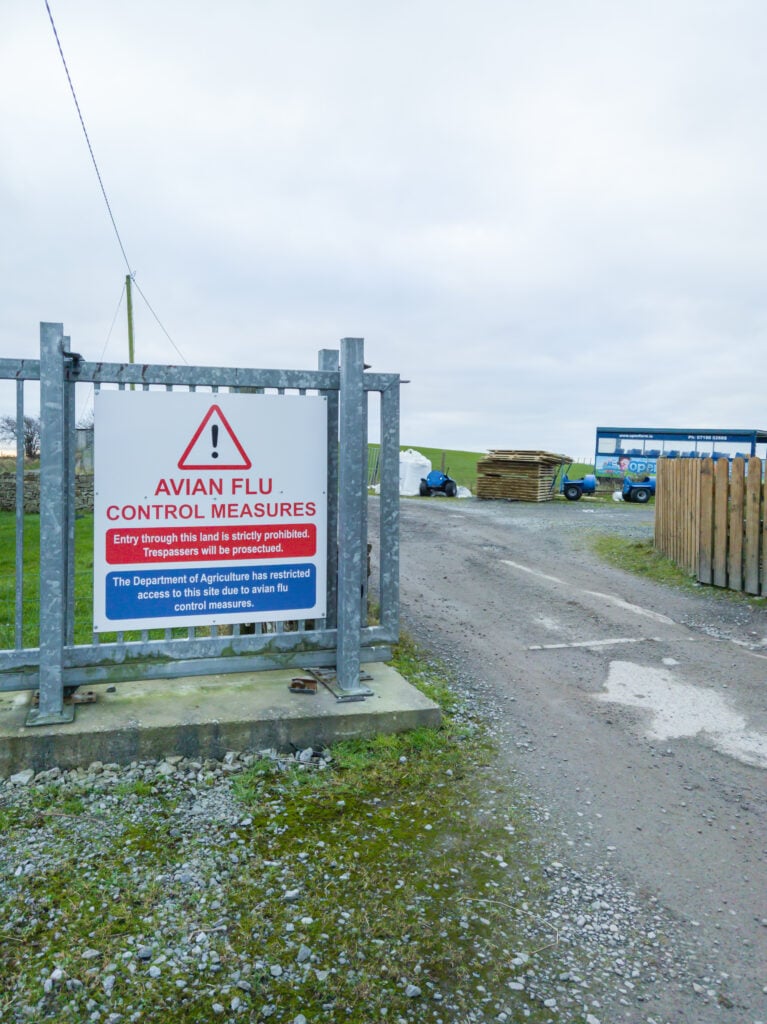 Avian flu spreading to UK mammals
The UK government's apparent change of heart towards vaccinating comes as H5N1 looks to be impacting mammals. Back in February, nine otters and foxes were found to have been infected with the disease. They are thought to have caught the illness from eating dead birds; there has been no evidence of mammal-to-mammal transmission in the country.
Currently, the UK is at threat level 3. This means that there are changes in the virus genome that could result in a spread between mammals. If mammal-to-mammal transmission does occur, it would move up to level 4. Level 5 would mark heightened concern over the potential for human transmission.
The UK Health Security Agency is already looking at the possibility of rolling out lateral flow tests. They would be used to detect avian flu in human patients, just as they were used during the UK's Covid outbreak.
'Another sticky plaster solution'
As the world tries to get a grasp on the H5N1 avian flu strain, animal advocacy groups continue to call for drastic changes to the way animals are farmed to prevent another pandemic.
"Turning to vaccinations for avian flu feels like yet another sticky plaster solution. The government fails time and time again to protect us from these well-documented risks," Jane Tredgett, founder and director of Humane Being, the non-profit behind the Scrap Factory Farming campaign, told Plant Based News.
"It is a ticking time bomb. One viral mutation away from a pandemic far worse than Covid-19. There is no magic vaccination or other solution. Factory farming harms people, the planet and animals and simply must be scrapped. For good."