Last October, workers at an intensive mink fur farm in Galicia, northwestern Spain, noticed an unusually high number of animals were dying. 
While it was initially thought to be an outbreak of Covid-19 (as had been seen in a number of other such farms), lab results showed that the mink were infected with H5N1, a deadly avian flu virus.
All 50,000 minks at the farm were culled, and the workers put into quarantine. All of the humans who came into contact with the animals were tested, but none were found to be infected with the virus.
The incident was the subject of a paper published in Eurosurveillance last week. Researchers said that the virus found in the mink carried a mutation to the "PB2" gene, which was similar to the one found when bird flu jumped to pigs in the late 2000s.
"Our findings also indicate that an onward transmission of the virus to other minks may have taken place in the affected farm," wrote the authors.
Pandemic fears
Avian flu's risk to humans remains very low, and there is currently no indication that this has changed. Experts have repeatedly warned, however, that intensive farms like these could act as incubators for the virus, and increase the likelihood of it mutating to spread among humans.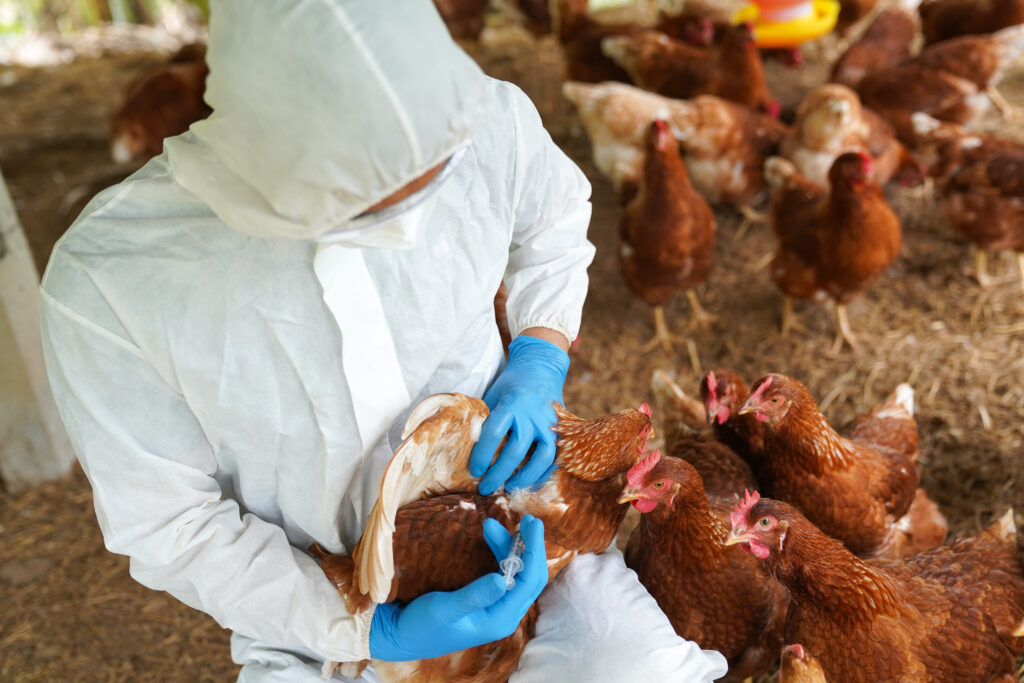 "It didn't happen this time, and it may not happen, but this is one of the scenarios from which a new pandemic could originate," Marion Koopmans, head of the department of virology at the Erasmus Medical Center in Rotterdam, said, according to the Telegraph. "We are playing with fire."
Professor Koopmans, who was a member of the World Health Organization (WHO) team tasked with tracing the origins of Covid, said: "Now it looks like it can spread between mammals, and this is something we don't want to see. This means there is an opportunity for a virus from the risk list to pick up mutations which could make it transmissible between humans."
According to Science.org, Isabella Monne, a veterinary researcher at the European Union's Reference Laboratory for Avian Influenza in Italy, called the findings a "warning bell."
The risk of mink farming
All intensive farms present breeding grounds for viruses, but mink fur farms in particular have been highlighted as presenting a serious risk.
To use Covid-19 as another recent example, the disease has been identified at more than 450 mink fur farms in Europe and North America since April 2020, leading to over 20 million animals being culled. As well as spreading easily among the mink, they, too, transmitted it to workers. Researchers have voiced concern, therefore, that mink farms could become future sources of infections, as well as breeding grounds for genetic variants.
While possible cases of H5N1 have been found at mink farms in China, there was previously no evidence that the disease spread among the animals themselves. It is thought, however, that this did happen at the Spanish farm.
History of H5N1
H5N1 was first detected at a goose farm in China in 1996. It sparked pandemic fears in Hong Kong in 1997 after an outbreak led to the first documented cases of human deaths.
It is thought that it was first passed to wild birds in 2005, and it's been spreading across the world, to varying degrees, since then.
The latest outbreak of the illness has been the worst ever, with millions of birds either being culled or dying from the disease in the last year.
Infections among humans and other mammals have always been, and remain, extremely rare. They generally only occur in people with very close contact to birds, or mammals who have eaten carcasses of infected birds.