Whether you're plant curious, plant focused, or in the early days of an entirely vegan lifestyle, it's perfectly normal to deal with more than a few hurdles and hiccups as you're getting settled. Luckily for you, there's an app for that. Several, as a matter of fact.
With the power of apps, you can build a likeminded community, travel without a daily food struggle, manage a varied and nutritious plant diet, and learn to cook like the plant-powered pros.
Below, we share seven powerful apps designed to make plant-based dining and all things vegan easier — so you can thrive in a non-vegan world.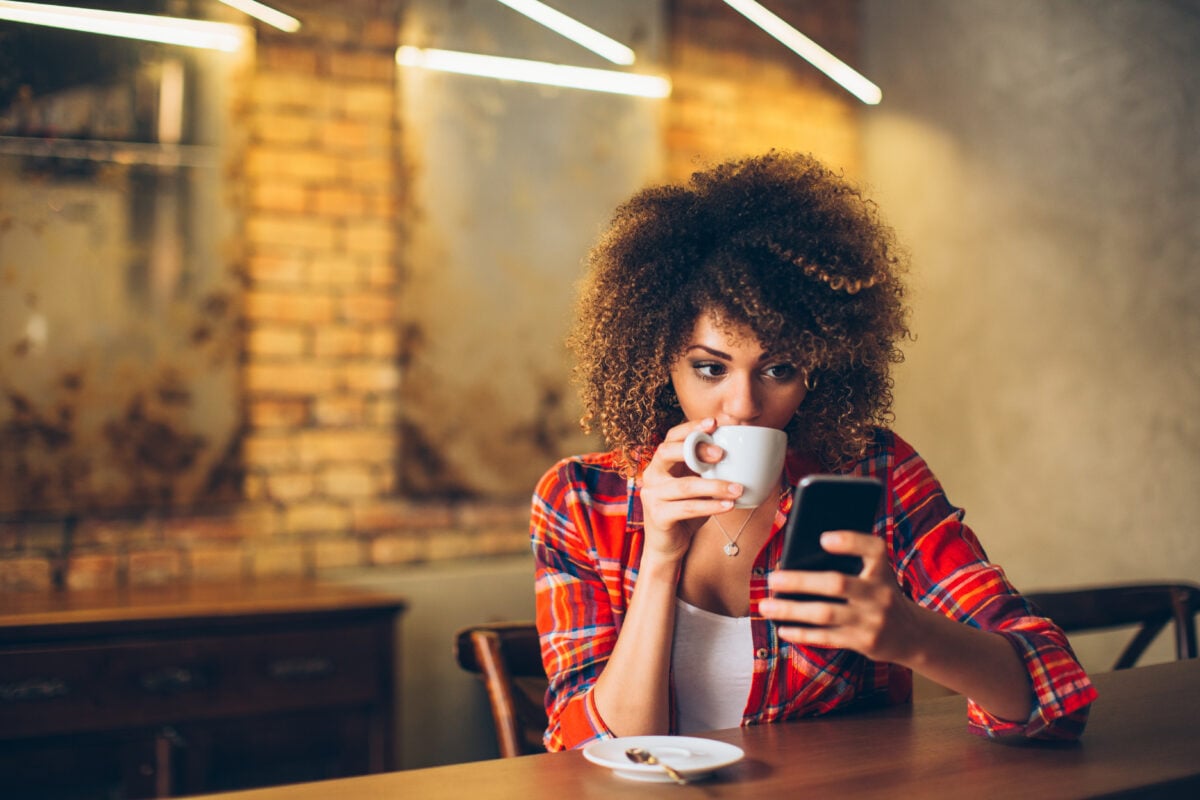 Happy Cow
Perhaps the best-known and most utilized vegan-centric app, HappyCow is an absolute must for vegan and plant-powered travellers.
Both the app and the website serve as by-the-people, for-the-people, guides to vegan and vegan-friendly eateries, bars, and shops around the world. You can browse HappyCow for reviews à la Yelp, and explore real-world photos from plant-powered diners.
If you are particularly diligent about where you spend your dollars, the app also allows you to filter for businesses that are 100 percent vegan and animal conscious.
"The HappyCow app is my life jacket when I'm drowning in a non-vegan world," read one five-star review. "It has led me to some of the most incredible vegan experiences in some of the most unlikely parts of the world."
The HappyCow app comes with a one-time cost of $3.99, or you can browse their catalogue for free via their website.
Forks Plant-Based Recipes
Having risen to fame with its popular mainstream doc, the Forks Over Knives enterprise is best known for healthy, whole-food recipes made exclusively from plants.
The Forks Over Knives app includes over 1000 recipes so far — plus easy-to-follow instructions, and instant-access shopping lists.
Examples of recipes available on the app include:
Teriyaki Burgers With Pineapple
Hidden Berry Dessert Squares
And Savoury Pancakes With Sauteed Mushrooms and Spinach
The app currently boasts a rating of 4.7 stars and has tons of glowing reviews. One of these reads: "This app makes preparing plant-based meals easy, from a built-in shopping list to step by step directions & a spot for me to add a new twist…I'm a fan!"
Forks Plant-Based Recipes comes with a one-time cost of $9.99.
Oh She Glows
Packed with brightly colored shots of approachable vegan dishes, the Oh She Glows app from Angela Liddon is a one-stop resource for vegan and vegan-curious diners.
Liddon's app includes recipes like:
Spiced Red Lentil, Tomato & Kale Soup
The Ultimate Green Taco Wraps
And a Speedy Teriyaki Veggie Noodle Bowl
It also offers a handy filter option so you can easily find recipes that accommodate special dietary needs — including nut-free, soy-free, and gluten-free options.
One user praised the app for its functionality. "I love this app! The recipes are great! For the most part the ingredients are easy to find," they said. "The nutritional data is included, you can save your favourite recipes for easy reference and as ingredients and steps are completed you can cross them off so that you know what step is next."
The Oh She Glows app comes with a one-time cost of $3.99.
feel better
An ideal option for lovers of tasty vegan food, the feel better app is an absolute asset if you're looking to expand your culinary skills.
Debuted by Ella Mills — the vegan influencer better known as "Deliciously Ella" — feel better is packed with over 800 plant-based recipes and more than 300 at-home workouts.
Here are some recipe examples:
Grilled corn, black bean & salsa verde tacos
Smoky mushroom flatbreads
And summer stone fruit galette
Right now, Mills' app boasts a killer rating of 4.9 stars.
Here's what one happy user had to say: "I have been using the deliciously ella app for over a year now and it is amazing! Such good value and full of so much goodness! The recipes are regularly updated and new ones added with easy to find ingredients and great images."
Feel better is free but comes with in-app purchases.
The Daily Dozen
Based on the nutrition advice from How Not To Die — Dr Greger's headline-grabbing book — the Daily Dozen makes a game of diversifying your diet.
Users can check off whole food ingredients with the ultimate goal of consuming at least one serving from ten different categories daily.
Greger's plant-based buckets include:
Grains
Beans
Fruit
Nuts
Vegetables
Greens
Spices
Berries
Flax seed
And cruciferous veg
The Daily Dozen also offers water and exercise targets to nudge users forward in their wellness pursuits.
Right now, Greger's app has a rating of 4.9 stars.
Here's one five-star reviewer singing its praise: "Love the app. Simple to use; so intuitive that even the digitally-challenged can make it work the very first time. Easily helps you identify what you need to work on, with regard to diet; a few days of using the app will reveal your dietary gaps, so you can take measures to shore things up."
The Daily Dozen is a free resource for health-conscious users.
Veggly
This one might feel like a bit of a curve ball, but vegan romantics know the struggle well. Dating can be tough in a non-vegan world — and Veggly could be your anecdote.
Like Bumble and Hinge for animal-loving singles, this app was made for the plant-based diner that's ready to mingle.
Veggly currently has a rating of 4.1 stars.
One reviewer wrote: "I just started using this app but it's already so much better than every other dating app I've been on since I know from the start that every person I see has the same foundational ethical and moral considerations that I do."
Veggly is free to use — but much like conventional dating apps, it offers in-app purchases.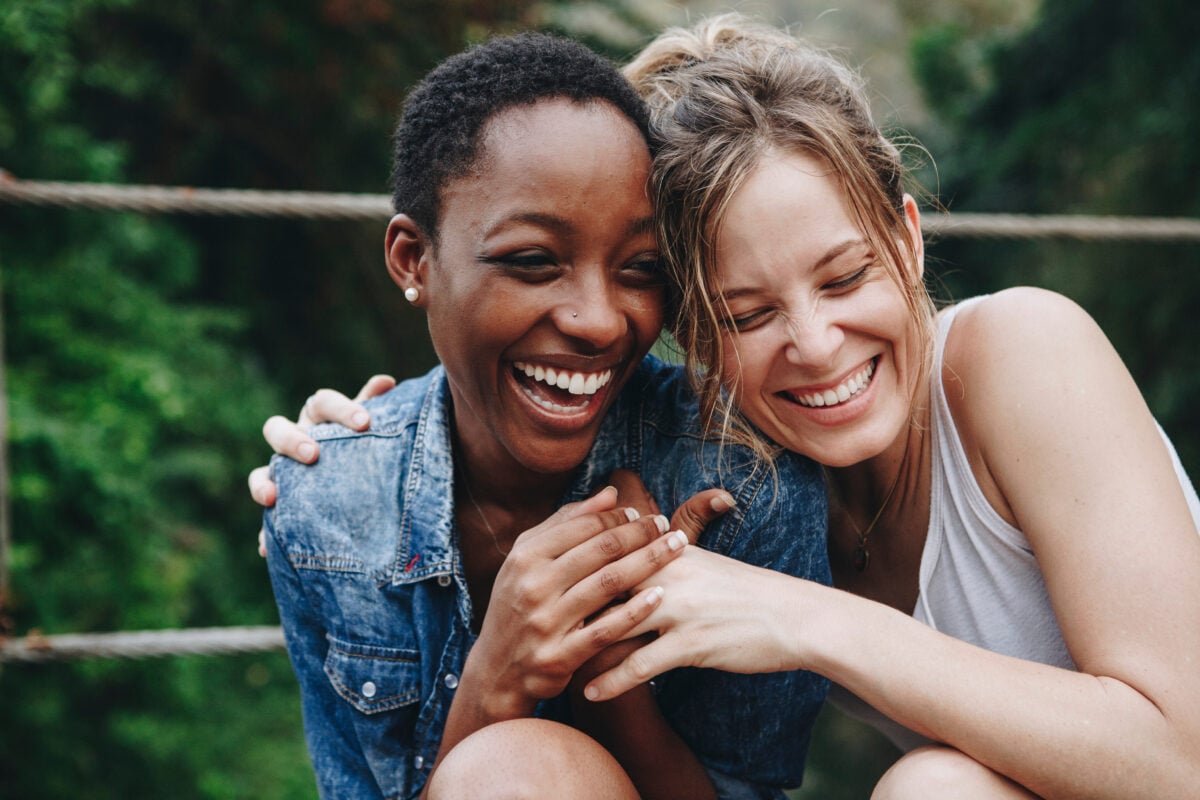 Grazer
Similar to Veggly, Grazer helps vegan and veg users search for like-minded companionship — but also includes a plant-based friend finder.
According to the brand, the app was created as "a space for plant people to thrive, not hide."
Their team is chasing that goal with eye-catching branding, filters for your search, and a built-in chat function. As of today, Grazer has a 4-star rating, and while some users mentioned hiccups in the early days — a common phenomenon with apps — it appears that we're on an upward trajectory.
Here's what one reviewer had to say: "The app has changed loads over the years and i originally tried it several years ago. Being bored of the other slew of dating apps I thought I'd come back to this one and it's been updated massively! It has a lovely interface and making a profile is a breeze!"
Grazer is free to download but offers in-app purchases.