Switching just 30 percent of meat for plant-based alternatives would save enough water to fill 7.5 million swimming pools per year, a new study has found.
If the biggest meat-eating countries swapped 30 percent of animal products for vegan proteins, they could also free up a carbon sink the size of India by 2030.
These findings come from new research carried out by consultancy Profundo and commissioned by environmental group Madre Brava. They follow similar conclusions from peer-reviewed studies that show a fully plant-based food system would drastically reduce emissions, and bring an array of other environmental benefits.
Nico Muzi, managing director of Madre Brava, told Plant Based News: "The shift to plant-based diets has massive benefits for combating climate change, biodiversity loss and water scarcity.
"That's why we urge governments, supermarkets giants, food service companies and fast-food restaurants to ensure that sustainable plant proteins are the cheapest, easiest choice for consumers when doing their food shop."
Food emissions fall significantly with plant based
The study looked at the environmental impacts of replacing 30 percent of beef, pork, and chicken with a mix of whole foods and plant-based meat products.
By 2030, the resulting drop in food emissions would match the emissions from global aviation in 2022, the results showed.
Of course, a fully plant-based food system would go further to reduce emissions. However, due to the inefficiencies of meat production, even a small switch towards eating more plant-based proteins would have outsized benefits for climate, nature, and water.
For example, switching beef for a mix of beans, oats, peas and soybeans could yield 14 times more protein on the same amount of land.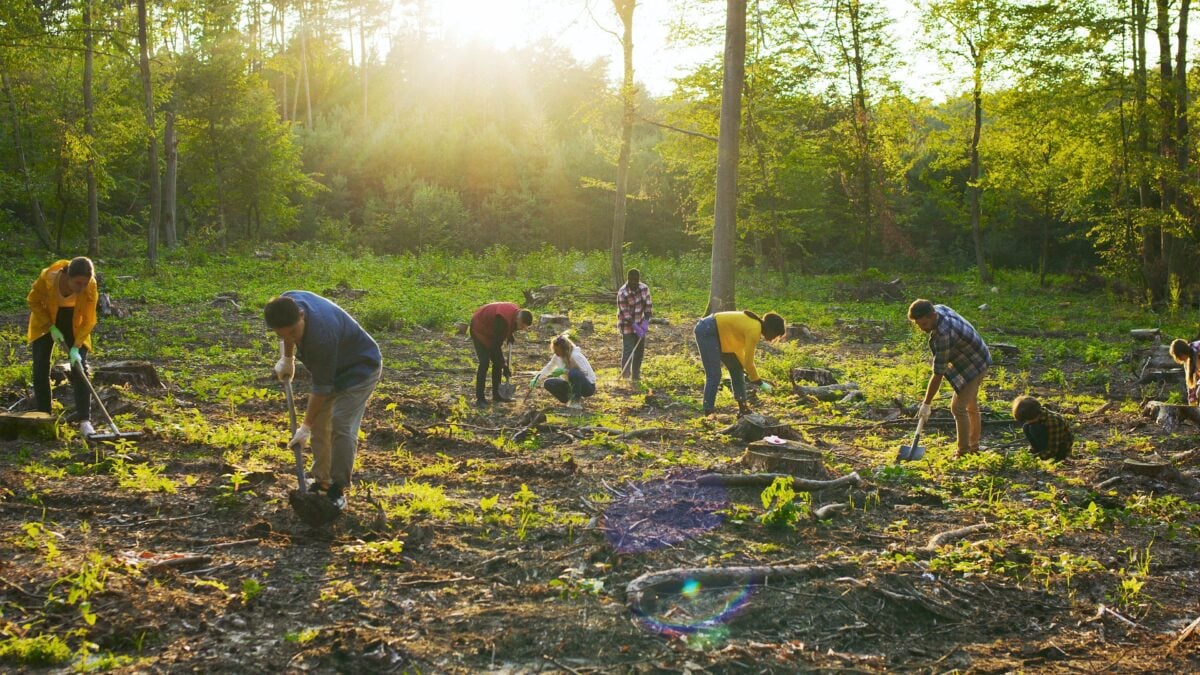 A carbon sink the size of India
Another standout finding was that the 30 percent shift towards plant-based proteins would free up 3.4 million sq. km of farmland. This is an area roughly the size of India.
Having freed up the space, this land could be returned to nature. Doing so would boost biodiversity and absorb carbon emissions.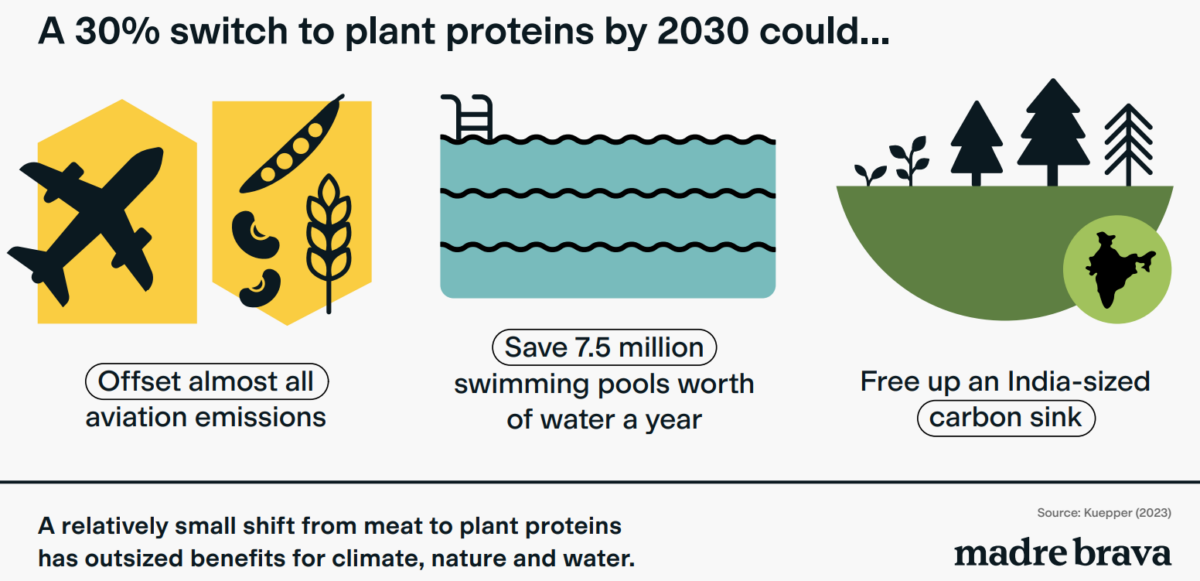 Moreover, moving 30 percent of meat to plant-based proteins would save 18.9 cubic kilometers of water a year. That is equivalent to 7.5 million Olympic-size swimming pools.
The average European currently eats 1.4kg of meat per week, which is 80 percent higher than the world's average. The study highlights the significant environmental impact that a small shift towards a plant-based food system could yield.
Half measures not enough for the animals
Although a 30 percent reduction would help reduce the environmental burden of meat production, that would be of little comfort to the animals themselves.
The study claims that the 30 percent shift to plant-based proteins would save the lives of 100 million cows, 420 million pigs and over 22 billion chickens. Yet trillions more animals – including cows, pigs, chickens, and fishes – would still suffer needless pain and death.
For consumers looking to minimize their environmental impact and spare animals' lives, switching to a fully plant-based diet would make the most difference.
More like this: