A food sustainability expert has revealed that if Edinburgh and Stockholm both turned vegan, emissions would reduce to the equivalent of taking just under 1.5 million cars off the road.
IPCC contributor Dr. Joseph Poore made the claim while speaking at a webinar co-hosted by food awareness campaign the Plant Based Treaty and public education platform Vegoforum.
In total, Poore says that a vegan Edinburgh – the first European capital to sign-up to the Plant Based Treaty – would save the same amount of emissions as those generated by 532,000 cars. He also revealed that an area the size of the UK's Lake District National Park (232,000 hectares) could be rewilded.
Stockholm makes up the lion's share of the emissions savings. Should Sweden's capital city embrace a vegan diet, it would slash emissions equivalent to those made by 935,000 cars. A further 176,000 hectares of land could also be rewilded.
The findings appear to have been met with a positive reception and understanding. Particularly from Stockholm's vegan Mayor, Karin Wanngård, who introduced the webinar.
"If we keep producing and eating the food we do today, we will not reach the Paris Agreement. The world as we know it won't be the same," she warned. "Now is the time for states and cities to take a greater responsibility for the food people consume. In our city, we have nearly one million inhabitants. The schools, pre-schools, and elderly homes of Stockholm are taking a leap towards organic plant-based and locally produced food."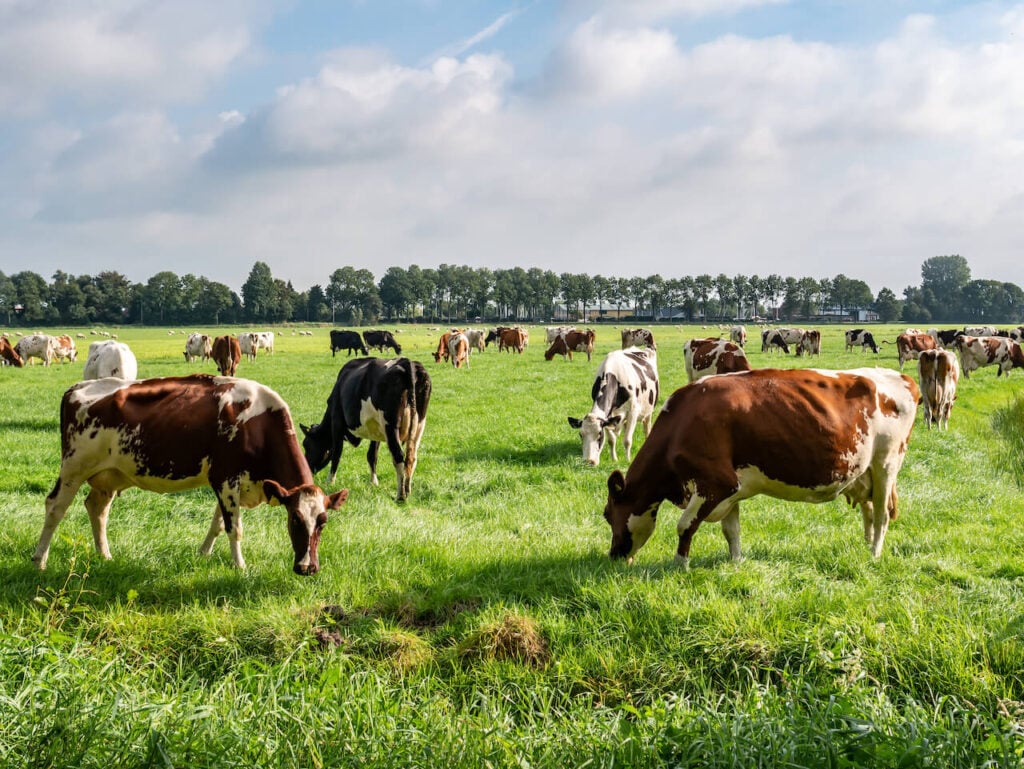 Reclaiming land from animal agriculture
The importance of rewilding relates to its ability to absorb carbon dioxide from the atmosphere.
As it stands, animal agriculture, including land used to grow feed, accounts for 77 percent of all farming land worldwide. This is despite the sector only supplying 18 percent of global calories.
These figures demonstrate the importance of the Plant Based Treaty, which encourages cities around the world to promote animal-free food.
"There are very large benefits to cities adopting plant-based diets. It's a really great initiative the Plant Based Treaty is doing, and I think it's essential to get more cities signed up and get those cities delivering on what they've committed to," Poore said in a statement.
"We have to take carbon dioxide out of the air. We need diet change to free up and liberate large amounts of land for rewilding; both natural vegetation growth, rewilding to bring species back but also for negative emissions."
The 'biggest thing' we can do is turn vegan
During the webinar, Poore explicitly revealed that the most environmentally impactful course of action any one person can take is to switch to a plant-based diet. This, he said, is a viable way to combat global warming and attempt to limit temperatures rising above 2°C.
Poore's thoughts mirror those of former IPCC expert reviewer Dr. Peter Carter. In a discussion about the burgeoning methane crisis, Carter revealed that emissions reductions have been accomplished as far as is feasible. And now, he says, the only course of action left is "global veganism."