Analysts claim that the global vegan steak market is on track to reach US$1.13 billion by 2033, almost double the current value of $598.6 million.
The estimation comes as alternative protein companies throughout the world are striving to create the most hyper-realistic vegan steaks. As a result, many, including Juicy Marbles and Redefine Meat, are now entering mainstream restaurants and supermarkets.
A report on the vegan steak market revealed that the US is the chief driver of demand, accounting for 30.2 percent of all sales. Germany took the second spot, racking up 16.9 percent of sales. These discoveries align with an observable rise in veganism in both countries.
Within the next decade, the UK also has the potential to become a major contributor to vegan steak sales. Globally, the country is identified as accepting plant-based steaks faster than any other nation. Spending $52 million per year on such products currently, there is scope for this to more than double to $126.5 million by 2033.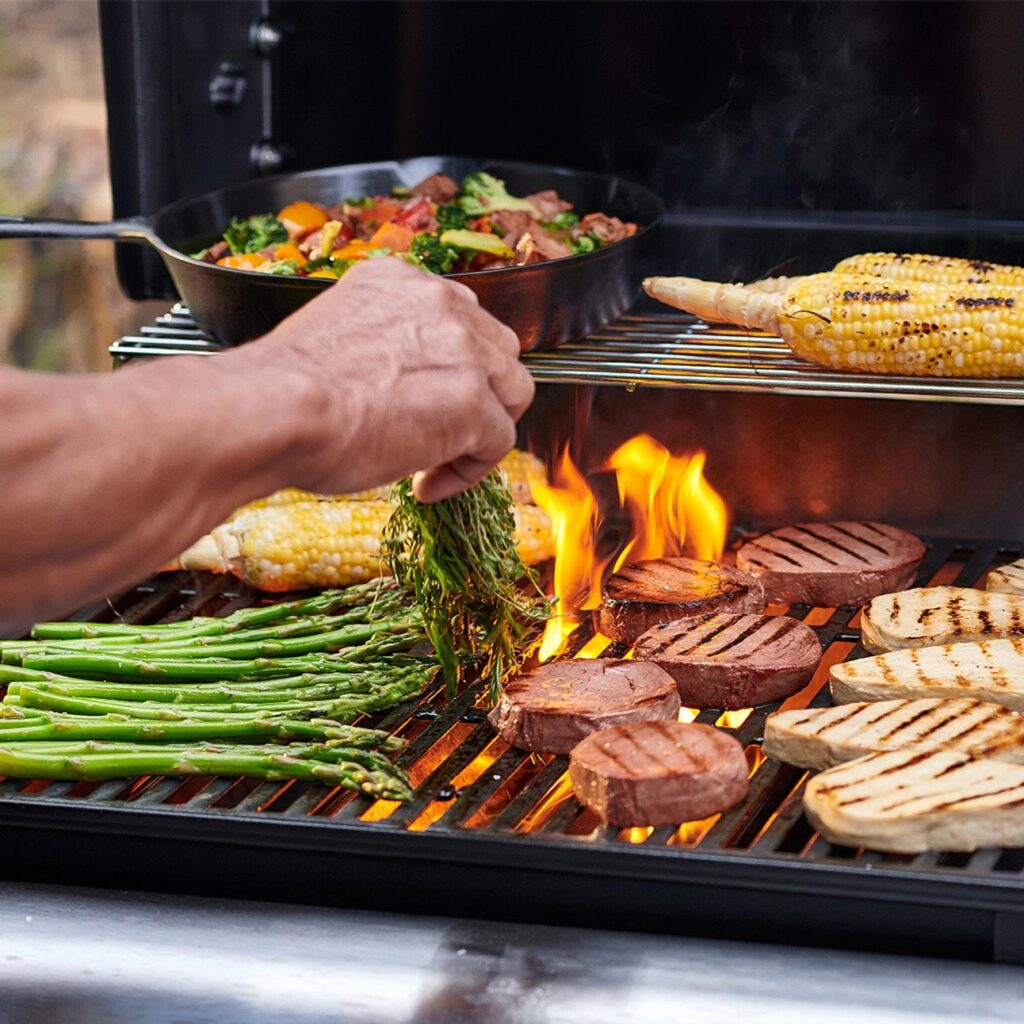 The vegan steak competition hots up
In a bid to entice both vegan and non-vegan consumers, plant-based manufacturers are looking to experimental production techniques and ingredients. And they appear to be working.
Redefine Meat produces its steaks using 3D printing technology. This, it claims, faithfully replicates the muscle and fat striations of animal meat, but using wheat and soy protein.
Meanwhile, Slovenian start-up Juicy Marbles uses a proprietary layering technique to create its own fibrous steaks. These are now stocked in Waitrose supermarkets. The company also counts chef Marco Pierre White among its fans.
Seemingly cornering the market for mushroom-derived cuts, US-based Meati has unveiled a range of products, including a carne asada steak. Made using mycelium, the fibrous root structure of mushrooms, the company claims comparable taste and texture to beef.
Big hitters Beyond Meat and Impossible Foods have also released their own takes on vegan steak.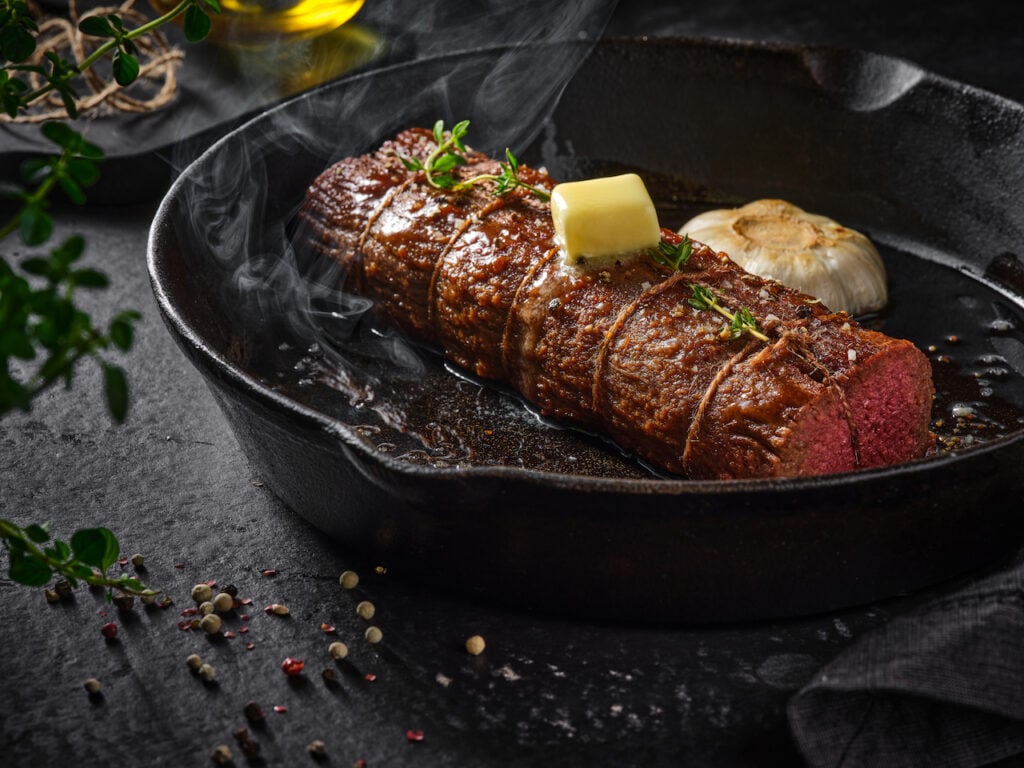 Big Meat response
The global beef market is currently valued at around $414.98 billion, and it's been predicted to grow to upwards of $604 billion by 2029.
Despite being a far larger market, the beef sector appears uncomfortable with the traction that vegan meat is enjoying.
Also undermining Big Meat's grip on the consumer market are an increasing number of environmental revelations. Multiple credible reports, including the Intergovernmental Panel on Climate Change's dossier, cite meat as a major environmental concern. Some experts have stated that a shift away from meat and dairy is essential to fight the climate crisis.