Vegan pizza chain Purezza has announced a major new merger with La Fauxmagerie, an artisan vegan cheese manufacturer.
Purezza has acquired a majority stake in the cheese company, and the two will now collaborate to produce a wider range of dairy-free products.
Founded in 2015 by Stefania Evangelisti and Tim Barclay, Purezza has become well-known in the vegan community for its pizzas. It already features a number of cheeses on its menu, including plant-based versions of camembert and blue cheese. Sibling duo Rachel and Charlotte Stevens started La Fauxmagerie in 2018, and the brand's wide range of cheeses are hugely popular among dairy-free eaters.
Speaking about the merger, Mitch Lee, head of sales at Purezza, told Plant Based News: "The news of Purezza and La Fauxmagerie joining forces is truly an exciting moment for plant-based cheese.
"Both brands complement each other beautifully and together create a delicious, versatile and planet friendly range of cheese products to suit everyone's tastes."
Sustainable food that everyone can enjoy
Purezza opened the UK's first vegan pizzeria in Brighton in 2015. Since then, it has won prestigious awards and become a mainstay of the plant-based dining scene.
With restaurants now in Camden, Brighton and Manchester, Purezza states that it has sustainably sourced menus. It aims to make a positive impact on health and the planet.
Merging with an artisan plant-based cheese manufacturer is another step in the expansion of its vegan culinary services.
La Fauxmagerie has grown rapidly in the past five years. It is now listed in Waitrose and Planet Organic and has a stand-alone store in Brick Lane, London.
Charlotte, co-founder of La Fauxmagerie, commented: "We're so excited to be joining the Purezza family who, in addition to being female led, share our mission to increase accessibility to high quality, plant-based products.
"By combining the forces of the best plant-based restaurant and cheese brand in the UK, we can continue to expand our offering together and bring the best plant based products to the world."
Taking away the dairy but not the taste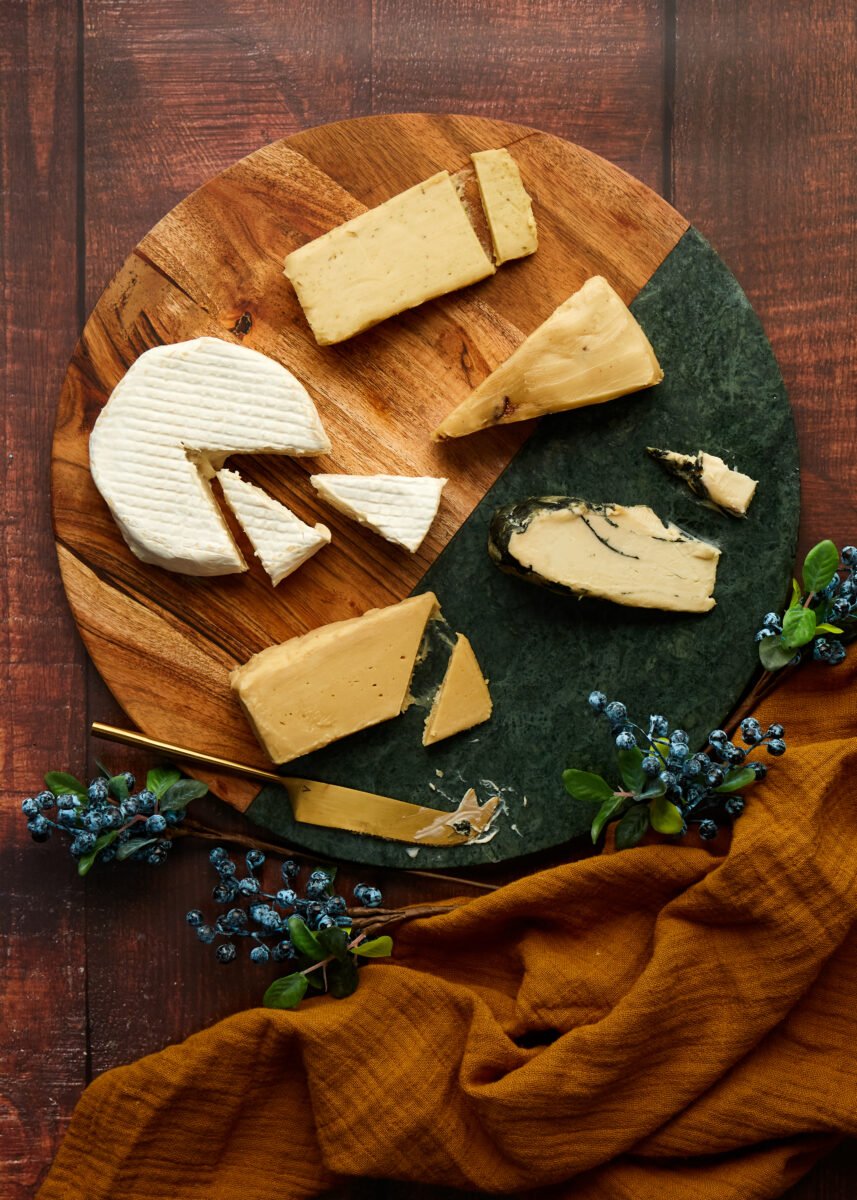 The new collaboration shows that eschewing the cruelty of dairy does not need to come at the expense of taste.
Vegan cheese has taken off in recent years, with dozens of brands now offering challengers to dairy.
Whether made from coconut milk, potato starch, cashew nuts or even peas, these vegan products do away with the suffering of cows in the dairy industry.
As dairy is a major contributor of greenhouse gas emissions, plant-based cheeses also have lower environmental impacts.
Lee added: "Data clearly show the impact that simply reducing your meat and dairy intake can have to your individual carbon footprint.
"There's so much great work being done in the plant based food sector, and so many brands actively trying to make it easy for consumers to make a difference by simply swapping.
"I hope to play my part in making it easier for chefs and consumers to swap from dairy to plant-based cheese without missing out on the taste, texture or enjoyment. I'm optimistic the future is bright!"
Purezza and La Fauxmagerie will be showcasing both brands side by side for the first time on November 15 and 16 at the Plant Based World Expo.
More like this: