Back in 2021, plant-based chocolate fans across the world rejoiced when Nestlé announced the release of a vegan version of its iconic KitKat chocolate bar.
The KitKat V features the same beloved wafer, as well as dairy-free chocolate made with what Nestlé calls "100 percent sustainable cocoa."
The wafer bar was in production for two years. It's said to have an 18 percent smaller carbon footprint than the original.
After a limited release, the KitKat was subsequently removed from supermarket shelves in some countries in early 2022. The nondairy chocolate bar has since made a comeback, however, and is available to buy in a number of locations across the world.
Here's everything you need to know about where to buy KitKat V.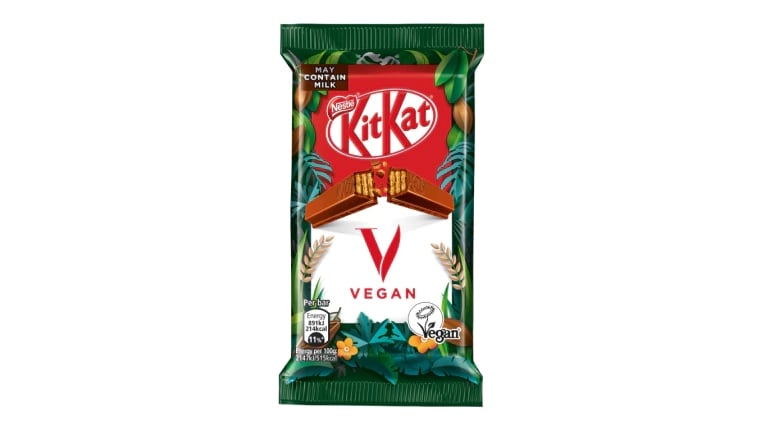 Where to buy the vegan KitKat in the UK
The dairy-free KitKat relaunched in the UK in the latter half of 2022. It is currently available to buy in a number of supermarkets, including Asda and Sainsbury's.
You can also buy the chocolate bar online, from stockists including The Vegan Store and Conscious Candy Company.
Where to buy KitKat V in wider Europe
The KitKat is also available in 14 other European countries. This includes France, Greece, Germany, Austria, Denmark, Finland, Latvia, Lithuania, Sweden, Estonia, Portugal, Hungary, Poland, and the Netherlands.
According to a report from German publication W&V, published in late 2022, production of the KitKat takes place in Hamburg. It reportedly makes 800,000 bars every day, and they launched in supermarkets nationwide in January, 2023.
Can you buy the vegan KitKat in the USA?
In the US, KitKat is owned by a different brand (Hershey), which has not announced plans for a plant-based KitKat option.
Can you buy the vegan KitKat in Australia and New Zealand?
KitKat V was released for a limited run in Australia and New Zealand in 2021. After the bars sold out, however, they were not reintroduced. KitKat has stated that it has "no current plans" to bring them back.
What does the vegan KitKat taste like?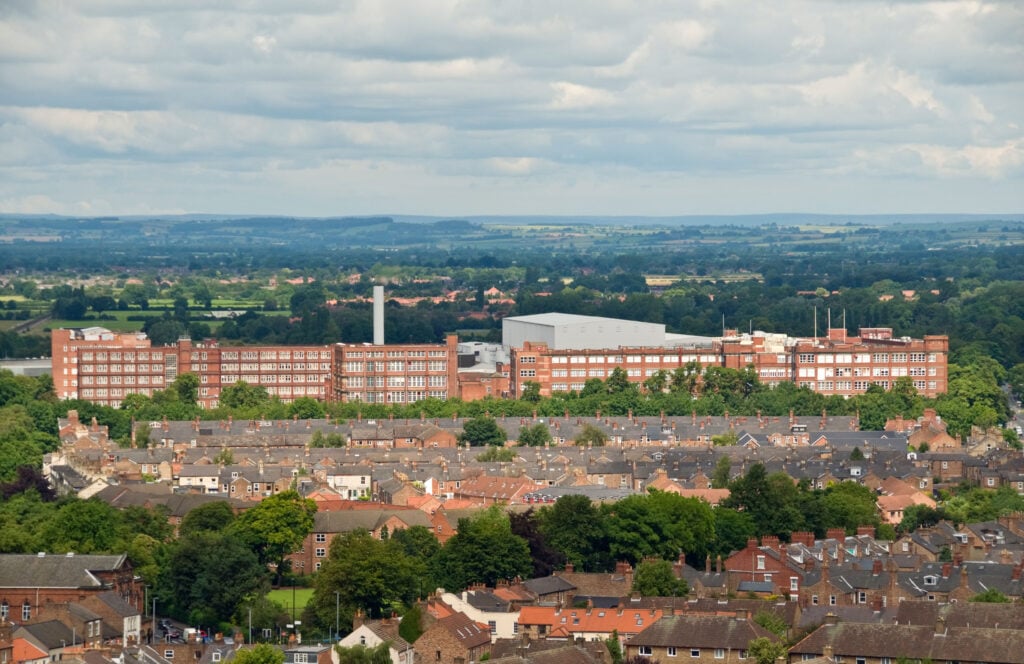 The vegan KitKat has received positive reviews, with many praising its similar taste to the original.
It was developed in York, England, at Nestlé's research and development center. Rice milk is used as an alternative to dairy, but creators also trialed oat, soy, and almond versions.
Louise Barrett, head of the Nestlé Confectionery Product Technology Center in York, previously said that taste was a "key factor" when developing the vegan chocolate for the product.
The KitKat has even been praised by Kim Kardashian, who celebrated the news to her then-229 million followers when it was announced.
"If anyone knows me, my favorite candy is a KitKat … You have no idea how happy this makes me," she said.
Nestlé controversy
Despite the fact that Nestlé has been ramping up its plant-based options over the last few years, many vegans may choose not to buy from the company.
The company has sparked huge backlash over the years, mostly due to its track record on human rights.
Due to controversies like the formula milk scandal, allegations of child labor, the American bottled water scandal, deforestation, and the fact that it's one of the world's biggest plastic polluters, many people choose to boycott Nestlé.
In June 2021, Plant Based News conducted a Twitter poll asking if people would buy the vegan KitKat.
While most (73.5 percent) said they would, 26.5 percent maintained that they had no plans to.
"Absolutely no way would I ever give Nestlé one penny of my money!", one person wrote, while another added: "Motive is everything and their motive is money at all costs."