A Dutch cultivated meat brand has raised $35 million in a funding round, bringing its total amount raised to $95 million.
Meatable is based in the Netherlands, and creates cell-based (also known as cultured or "lab grown") meat, specifically pig and cow products. It claims that its pork takes just eight days to grow, which is 30 times faster than the average time taken to rear a pig for meat.
Investors included Invest-NL, which gave $17 million, as well as DSM Venturing, BlueYard Capital, Bridford Group, and MilkyWay. Meatable will use the money to accelerate the launch of its pork products, which it hopes to sell in Singapore (which was the first country to give regulatory approval for cell-based meat) in the next year.
"This is a huge sign of confidence in the incredible quality, taste, and proven scalability of our product, especially in the current investment climate," Krijn de Nood, co-founder and CEO of Meatable, said in a statement. "We believe cultivated meat is the answer and we are confident we have the tools and the processes in place to make this a reality."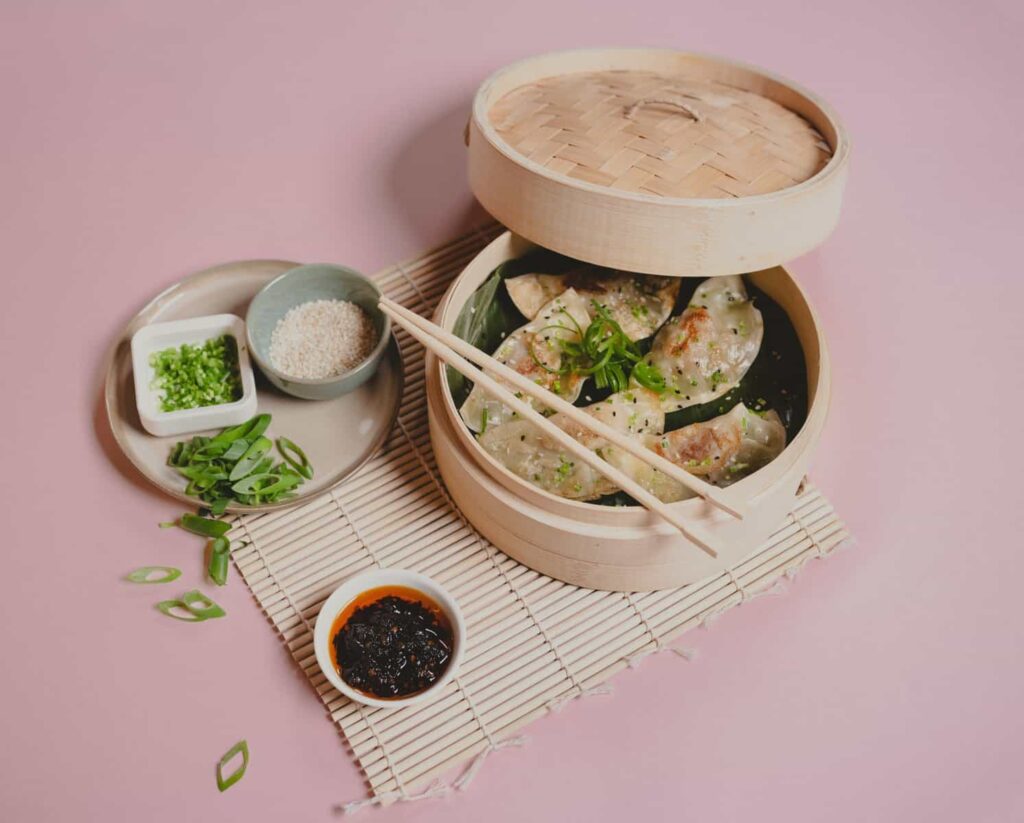 Is cell-based meat cruel?
Cultivated meat refers to real animal meat that can be made without raising and slaughtering an animal. The meat will instead be created in bioreactors. Cells often need to be extracted from an animal, though this can sometimes be done just once to create a large volume of product. Because cell-based meat requires the use of an animal, it isn't considered to be vegan.
With demand for meat around the world growing, many vegans support the industry as a potential viable route away from animal agriculture. Methods of producing meat, as well as levels of impact that they have on animals, depend on the company producing it.
The industry has in the past sparked controversy for using fetal bovine serum (FBS) in the process. FBS is harvested from the blood of fetuses taken from pregnant cows who were slaughtered in the meat or dairy industries. The proteins in the ingredient were used to help the animal cells grow and duplicate.
A growing number of companies, however, are moving away from FBS. According to Meatable, it doesn't use the ingredient in its method. "First we take a sample from an unharmed cow or pig," it says on its website. "Then we replicate the natural process of fat and muscle growth, and mix the two elements together to produce meat." Plant Based News cannot verify the conditions in which the animals are kept. The company says it hopes to save 27 million animal lives by 2035.
"Farming has been revolutionized in the past 100 years to keep up with feeding a growing global population," said Daan Luining, co-founder and CTO of Meatable. "Cultivated meat is the next revolution." 
The rise of cell-based meat
As mentioned previously, Singapore was the first country to give approval to a cell-based meat brand. It currently stocks chicken from Eat Just, a California-based cultivated meat brand.
Last month, it was announced that the USDA had given approval for two brands – Eat Just's GOOD Meat and UPSIDE FOODS – to be sold in the US. The two products are set to be sold in Michelin-starred restaurants this summer.
Cultivated meat is being heralded as a solution to the environmental impact, as well as animal cruelty, of conventional meat. Animal agriculture is responsible for at least 14.5 percent of global greenhouse gas emissions, and it's also driving deforestation, biodiversity loss, and water pollution. A study from research company CE Delft previously found that cell-based meat could be responsible for 92 percent for greenhouse gas emissions that conventional beef, as well as 95 percent less land use.
More like this: