In a historic move for the food system, the U.S. Department of Agriculture (USDA) has given two brands full approval to sell their cell-based chicken in America. It's the first time the federal agency has given a cultured meat product the green light. [What is cultured meat? Learn more here]
The decision is a "landmark" one, according to GOOD Meat, a division of San Francisco-based food-tech Eat Just and one of the brands to be given clearance. GOOD Meat received the approval alongside UPSIDE Foods, also based in California. The two brands use real animal cells to create their cultured chicken, resulting in a product that is biologically the same as conventional meat, but can be made without slaughtering animals. Many herald cellular agriculture as being far more environmentally friendly, too.
"This announcement that we're now able to produce and sell cultivated meat in the United States is a major moment for our company, the industry, and the food system," commented Josh Tetrick, co-founder and CEO of GOOD Meat and Eat Just. "We have been the only company selling cultivated meat anywhere in the world since we launched in Singapore in 2020, and now it's approved to sell to consumers in the world's largest economy."
Cultured meat enters commercial spaces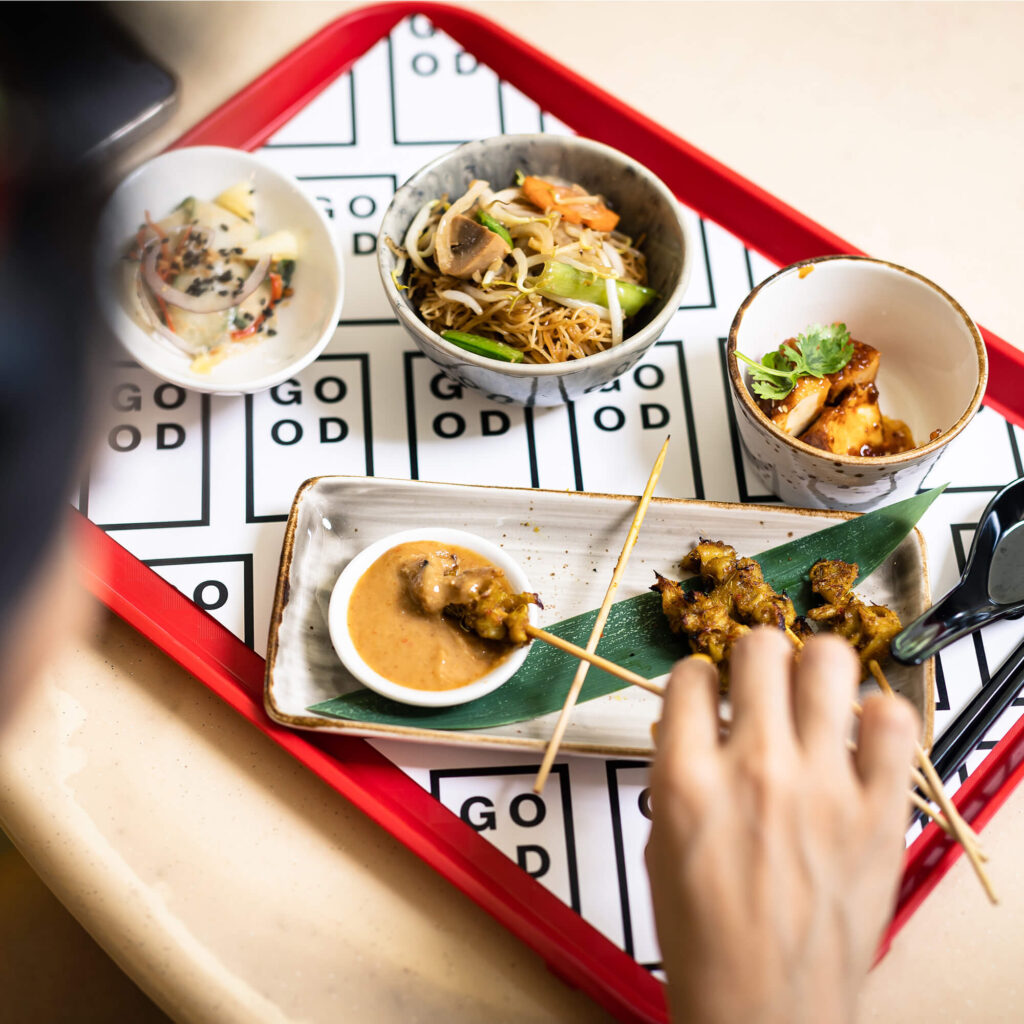 In 2020, GOOD Meat's cultured chicken secured regulatory approval in Singapore, becoming the first in the world to do so. Since then, it has been served at fine-dining restaurants as well as hawker stalls and a butchery in the city-state.
Earlier this year, the US Food and Drug Administration (FDA) gave GOOD Meat a "No Questions" letter, indicating it agrees with the company's claims that its products are safe to eat. UPSIDE Foods received the same letter in November. Following this, their cases were passed on to the USDA, which monitors labeling as well as the facilities themselves.
In the US, under the Federal Meat Inspection Act (FMIA) and Poultry Products Inspection Act (PPIA), all meat must pass inspection before it can be sold commercially. Inspectors visit slaughterhouses and meat processing plants in order to make such assessments. Now, for the first time, the USDA has assigned inspectors to cultured meat facilities. There, they closely examine equipment, sanitisation, and food safety procedures, among others.
"We appreciate the rigor and thoughtfulness that both the FDA and USDA have applied during this historic two-agency regulatory process," Tetrick said.
Where to find cultivated meat in the US
Both GOOD Meat and UPSIDE Foods will debut their cultured chicken with chefs who have led Michelin-starred US eateries. The former's product will be plated up by José Andrés at one of his restaurants in Washington, D.C. by the end of July (the exact location is yet to be confirmed). Dominique Crenn will serve UPSIDE's chicken, in whole cut form, at Bar Crenn in San Francisco. The launch date has not been announced.
"Everything has changed," UPSIDE Foods COO Amy Chen said about the development on Wednesday. "Everything about the way food makes it to the table and how meat makes it to the table is about to be different. I'm really, really excited just for what this represents for the future of food."
Chen's excitement is echoed by others in the sector. Bruce Friedrich, president of The Good Food Institute (GFI), considers this a critical moment for the food system as a whole.
In a statement sent to Plant Based News, Friedrich said: "Today's groundbreaking announcement marks a pivotal moment in our journey towards building a safer, more efficient food system … American consumers are now closer than ever to eating the real meat they love, that uses far less land and water than conventionally produced meat."
He added that cultured meat provides consumers "with a safe and trusted source of protein."
Friedrich noted that "as we navigate a future with increasing global demand for meat, it is crucial that governments worldwide prioritize cultivated meat as a solution that satisfies consumer preferences, supports climate goals, and ensures food security for generations to come."