Ryan Gosling has been widely renowned for his role as Ken in the hugely successful 2023 Barbie movie, with viewers praising his performance and calling for him to be nominated for an Oscar. Most people will be unaware that, as well as being a talented actor, he's also a keen animal advocate. But is he vegan?
Gosling has a long standing career dating back to the 1980s. He became known for being a child star on Disney Channel's The Mickey Mouse Club in 1993, before going on to appear in kids' TV shows like Goosebumps and Are You Afraid Of The Dark?. Now, Gosling is probably most famous for his roles in hit films like The Notebook, La La Land, and The Big Short.
The actor is known for keeping his personal life private, and he's never stated what diet he follows. He has, however, regularly spoken out for animals over the years. Animal rights group PETA even went so far as to describe Gosling as the organization's "hero" back in 2011.
Is Ryan Gosling vegan?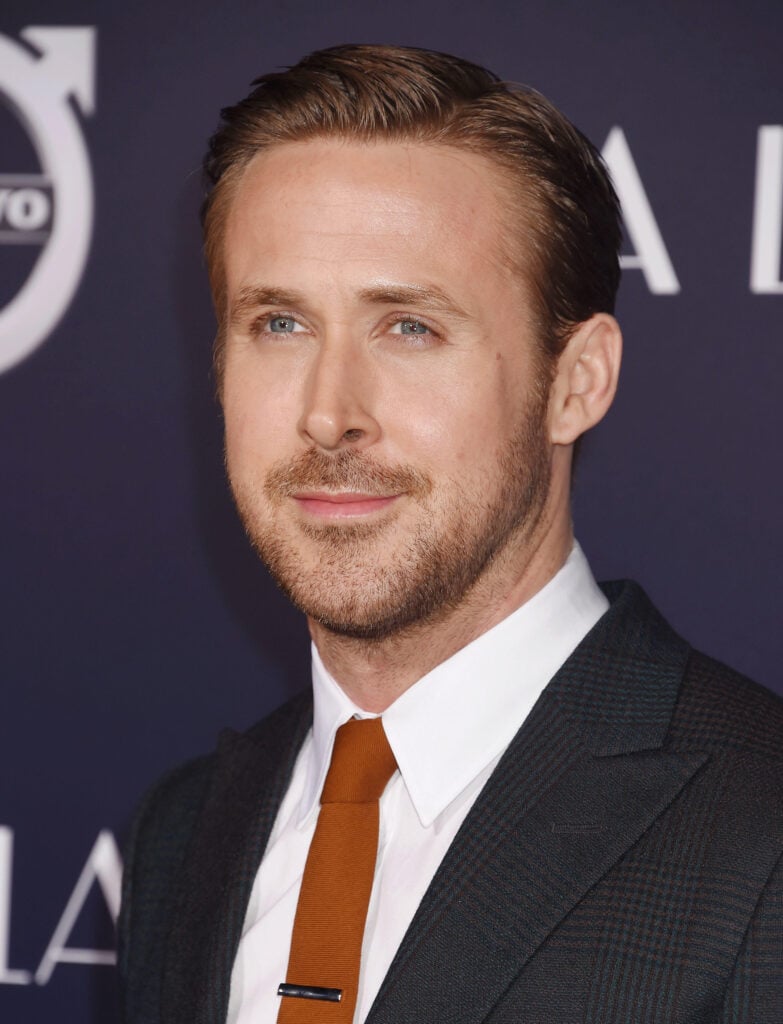 Gosling has never publicly confirmed whether he eats a plant-based diet or follows a vegan lifestyle, and it isn't thought that he completely omits animal products from his diet.
In 2015, Gosling's wife and fellow actor Eva Mendes confirmed to Women's Health that she didn't eat meat, stating: "I don't agree with factory farming here." She added that abstaining from meat improved her health, saying: "My skin looked brighter and healthier overall." It's possible, therefore, that Gosling follows a mostly meat-free diet alongside his family, but there is no confirmation of this.
In 2022, Gosling said the "one dish he'd eat for the rest of his life" was "Eva's mom's Arroz con leche." He said that this dish is like "an angel crying on your tongue."
Arroz con leche – also known as Mexican rice pudding – is a sweet dish that's often made with rice, milk, cinnamon, vanilla, and raisins. This therefore indicates that Gosling may eat dairy, though it's not clear what the ingredients of Mendes' mom's version is. Water or coconut milk can also be used, meaning the dish can be suitable for plant-based diets.
Ryan Gosling's animal advocacy
While we don't know if Gosling is vegetarian or plant-based, he has regularly publicly spoken out for animals over the years.
In 2003, he wrote to KFC Canada on behalf of animal rights organization PETA to urge the brand to improve the welfare of the chickens it slaughters. "I understand that the chickens raised for your restaurants live their entire lives crammed into dark sheds with countless other birds and that each bird lives on an amount of floor space roughly the size of a sheet of paper," he wrote in a letter. "I was also surprised to learn that chickens from KFC suppliers routinely suffer broken bones from callous handling when workers grab them by their legs and stuff them into crates for transportation."
He then described himself as an "advocate for the humane treatment of animals, before urging the company to implement "basic animal welfare standards." 
Dairy and eggs
Gosling has also called out the dairy and egg industries, indicating that his disproval of animal products extends further than just meat.
In 2013, he once again teamed up with PETA to urge the dairy industry to stop dehorning cows, a process that has long been believed to be cruel. Dehorning involves removing the horns from calves, often without pain relief. Workers often burn away the horn tissue with hot irons or chemicals, or they may hack or gouge them out. "There is absolutely no reason – and no excuse – for the cruel, unnecessary practice of dehorning to continue," Gosling said. "Please do the right thing and take action today."
In 2015, the actor penned a letter to Costco urging the brand to stop selling eggs from caged hens. "I am writing today about the recent undercover investigation conducted by my friends at The Humane Society of the United States at a Costco egg supplier," he wrote. "Video footage revealed abhorrent cruelty including rows upon rows of birds confined in filth-laden cages with the mummified corpses of their cage-mates – eating, sleeping, defecating, and laying eggs on top of dead birds – and hens' wings, legs, and necks trapped in the corroded wires of their battery cages."
Ryan Gosling calls for legal protection for animals
Gosling also called on the United States Department of Agriculture (USDA) to improve legal chicken welfare standards in the US back in 2011.
Specifically, he was calling on the government body to outlaw foam-based slaughter for chickens. The foam method is widely believed to be inhumane, and involves suffocating birds by submerging them in foam. It can take around 15 minutes to die, and animal groups have likened the suffering to that of being buried alive or strangled. "If dogs and cats were killed in this way, the person committing these acts would be charged with cruelty to animals," Gosling wrote. 
Ryan Gosling promotes vegan fashion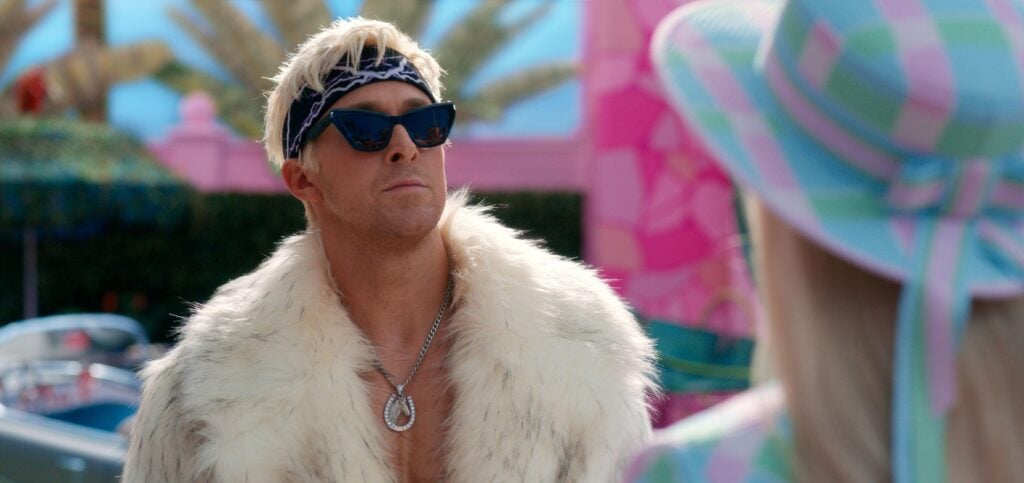 Gosling is seen wearing a fur coat in the Barbie film, and the actor confirmed in an interview that it was made with cruelty-free faux fur. His character is also seen sporting a pair of red boots reportedly made from vegan leather.
Soon after the film was released, PETA released a statement praising the actor for donning animal-free clothing. "From his fabulous faux mink coat to his rad vegan leather boots, Ken serves looks that mirror actor Ryan Gosling's own kindness to animals and refusal to wear fur," said PETA Senior Vice President Lisa Lange.
His Barbie role isn't the first time Gosling has been spotted in vegan fashion on screen. He starred in Blade Runner 2049 back in 2017, in which he reportedly wore a coat made from vegan shearling. Shearling is the skin and wool of a sheep or lamb, and is often used to make clothing. It's thought that Gosling's coat was animal-free, however. 
More like this: