Father's Day 2023 is fast approaching, with this year's falling on Sunday, June 18. Celebrated in countries all over the world, many see it as a perfect time to show their appreciation for their dad by buying him gifts or spending time together.
Veganism is skyrocketing in popularity all over the world. While the lifestyle has often been considered "unmanly" by some, an increasing number of men are discovering the benefits of going animal-free.
If you're looking for some last minute or late gifts, and if you're tired of gifting a "Best Dad" mug or beer opener, here are some great (and fully vegan) ideas that are guaranteed to go down well.
Bulldog Skincare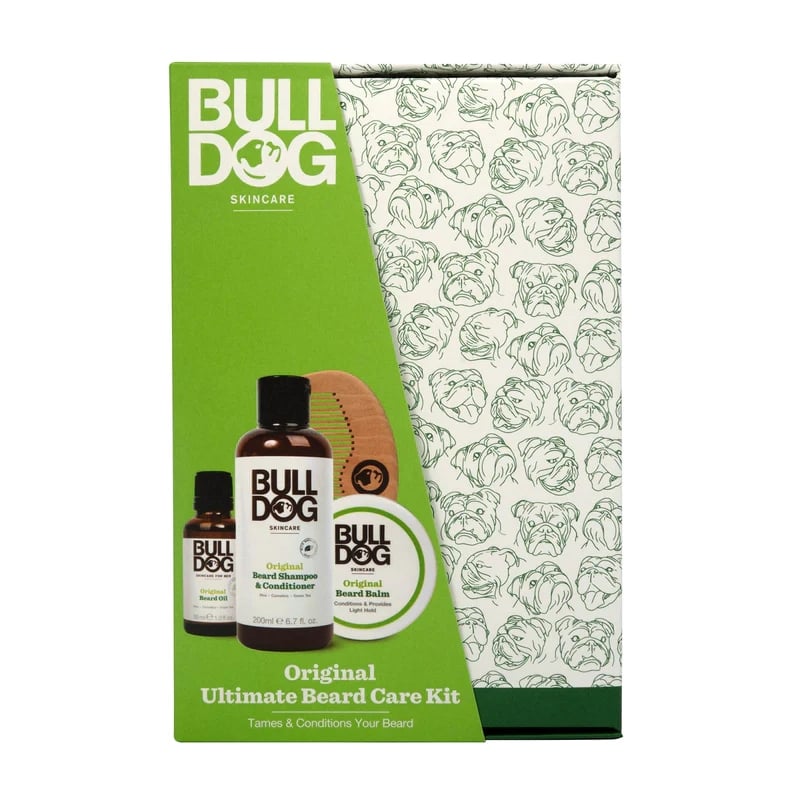 Bulldog has rapidly become one of the biggest skincare brands aimed at men. Many people may be unaware that the company prides itself on sustainability and its cruelty-free and vegan status.
Whether your dad's after beard maintenance or just really needs to start using moisturizer – Bulldog has got you covered. Its 2023 Father's Day bundles include the Ultimate Beard Care Kit Giftset and the Original Ultimate Grooming Kit Giftset.
You can shop Bulldog's full range here
Order vegan food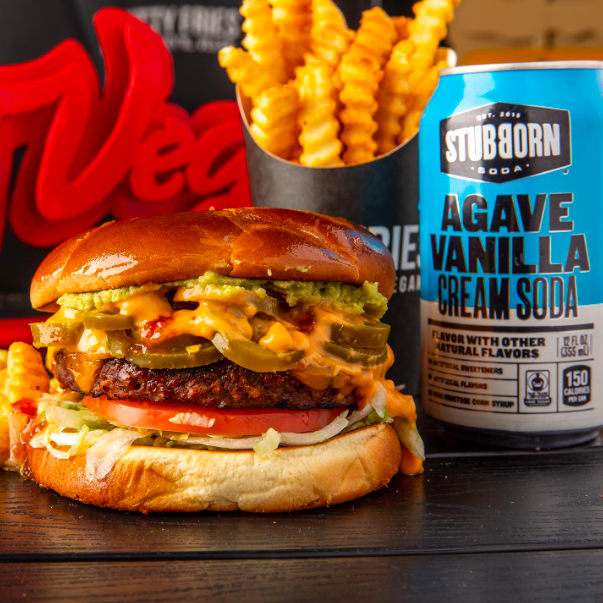 Nothing says "I love you" more than your favorite takeaway delivered to your front door. Plenty of vegan eateries offer delivery service depending on where you are in the world. Neat Burger and Slutty Vegan are notable examples.
If your dad has a sweet tooth, you could also treat him to a box from one of the many vegan donut brands in the US and UK, which often offer delivery service.
Votch Vegan watch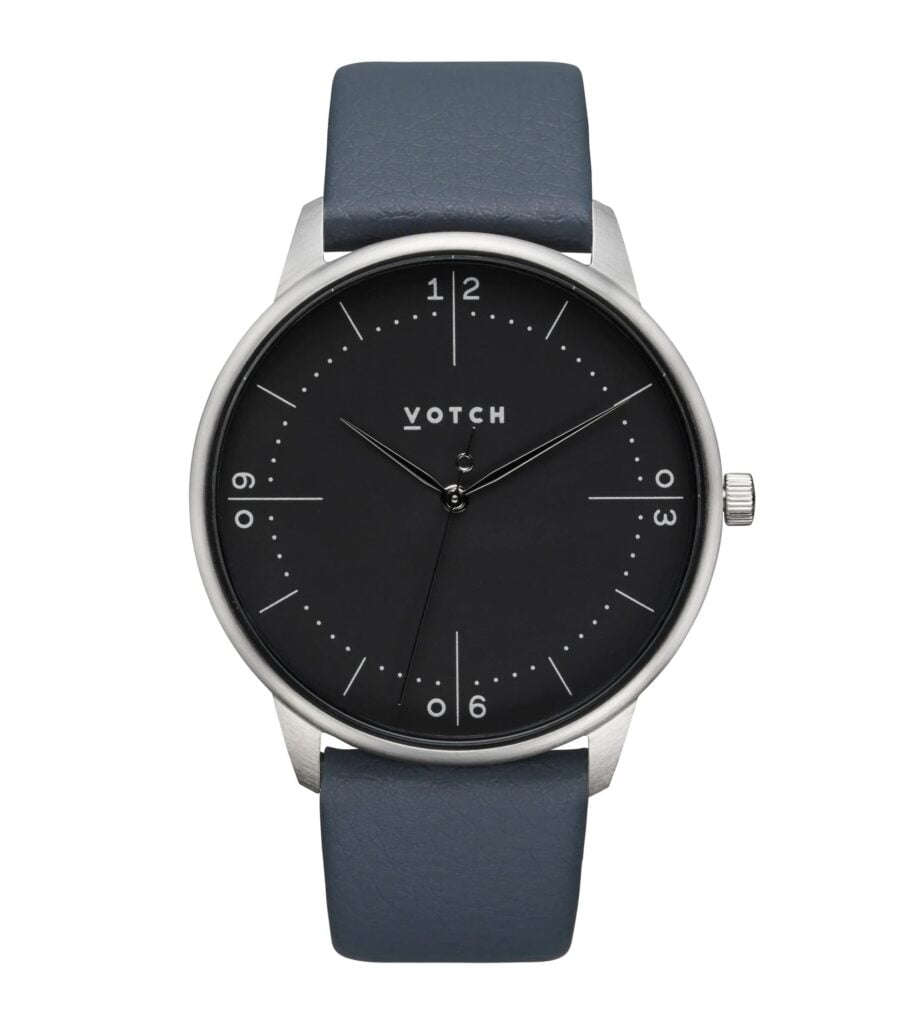 Gifts don't get much more classic than a watch, and there are now a number of brands offering fully-vegan versions.
Watches are typically made with leather, and many popular companies are therefore not vegan-friendly. One brand using a sustainable and fully plant-based alternative is Votch.
Votch watches feature vegan leather made from byproducts from the pineapple and apple juice industries. They are therefore a more eco-friendly and cruelty-free alternative to the animal version.
Shop the Votch collection here
Greener Habits homeware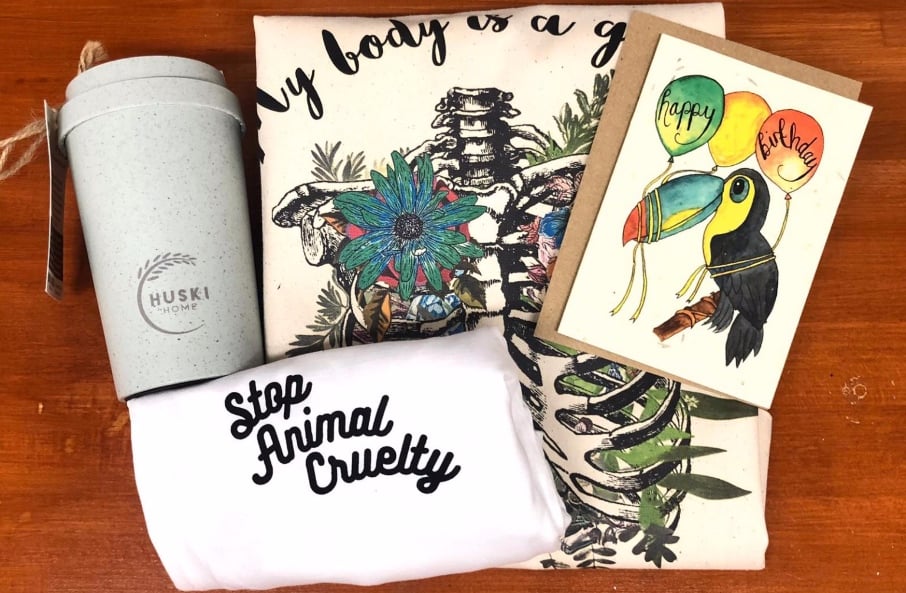 Greener Habits Co. is a vegan, plastic-free and sustainable store focussing on home essentials – which is ideal for those Dad's obsessed with kitchen wear and coffee.
If you're looking for vintage handkerchiefs to biodegradable lunchboxes – Greener Habits Co. has your back. And if you're not completely sure on what to get – why not purchase a gift voucher?
You can shop Greener Habits Co. here
Vegan hip flask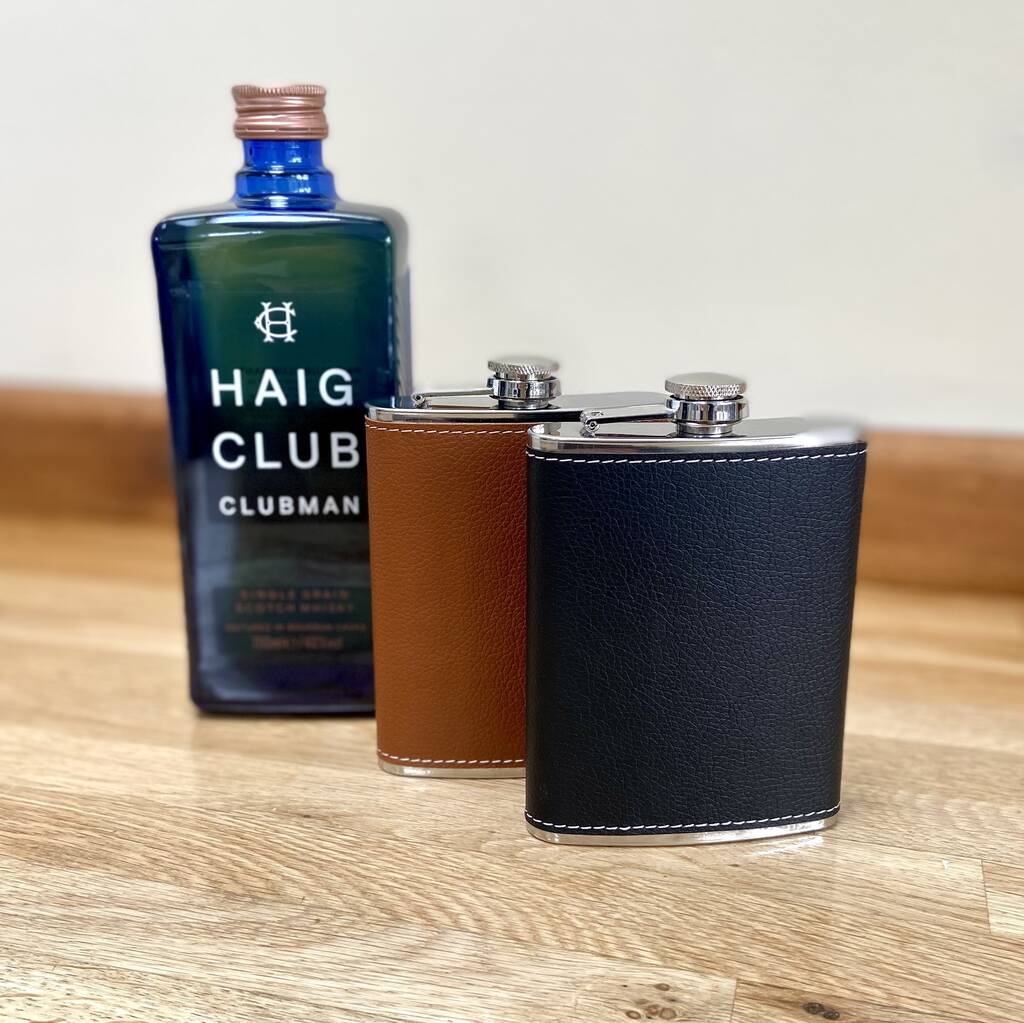 This personalized hip flask is made from "high quality" durable stainless steel, and comes wrapped in what's described as "ethically sourced" premium vegan leather.
It's available in black and brown, costs £30, and holds 8oz. You can also choose to have it personalized with your dad's name.
You can shop the hip flask here
Vegan hamper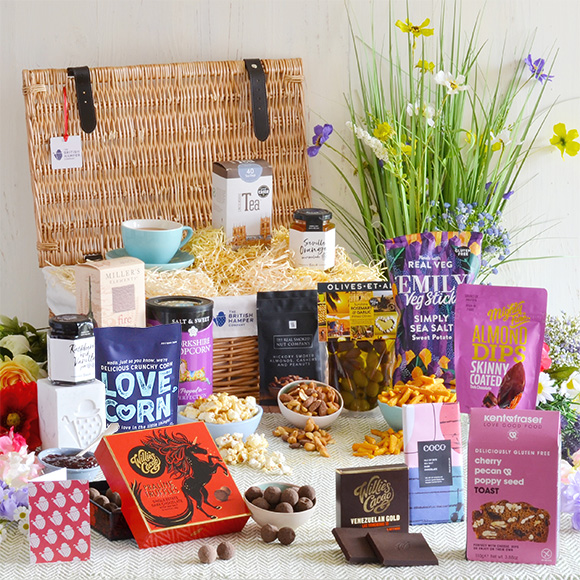 If you fancy splashing out this year, this Artisan British Vegan Gift Basket could be just the gift you're looking for.
It features a number of sweet and savory vegan snacks, including dark chocolate, olives, gourmet popcorn, and corn scratchings.
Shop the basket on British Hamper
Eco-friendly Father's Day card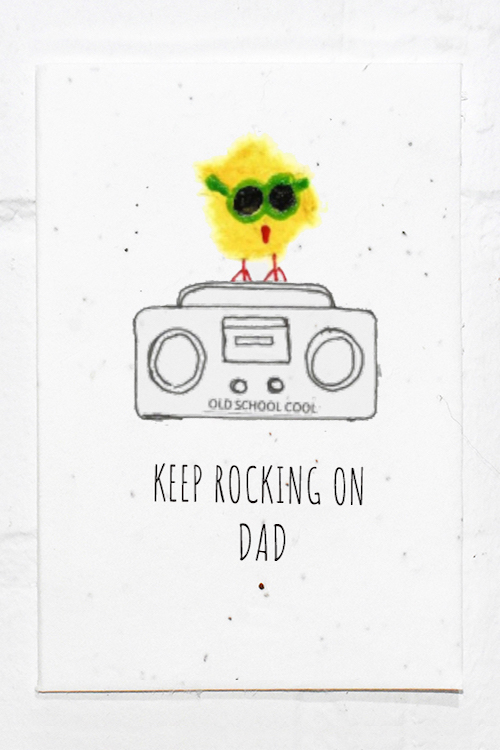 While it would be pretty tricky to find a non-vegan Father's Day card, you can go a step further and ensure yours is as environmentally friendly as possible.
Eco Friendly cards stocks a range of "unique" Father's Day cards that contain seeds and can be planted to grow flowers. They are designed in Greenwich, London, and are 100 percent recyclable.