Five-time Grammy Award winner Christina Aguilera is now the co-founder and chief brand advisor of Playground, a vegan sexual wellness brand launched in 2022.
Founded and run by an all-female identifying team, the brand develops plant-based lubricants specifically for women.
Aguilera seeks to help CEO Catherine Magee and co-founder Sandy Vukovic make sexual wellness less of a taboo subject. The brand itself aims to "create an open dialogue" around the topic. As such, it hopes that a high-profile name will drive the mission forward.
"I'm thrilled to be part of a woman-owned business, and building a brand where women can recognize Playground as a product that is speaking to them with an informed perspective," Aguilera said in a statement. 
"I continue to encourage women to feel empowered while owning every aspect of themselves, and to treat sexual wellness as part of a regular self-care routine."
The singer-songwriter went on to address the fact that the sexual wellness category has been dominated by male priorities. This, she said, has resulted in a deficit of products being created specifically with women, their pleasure, and health needs in mind.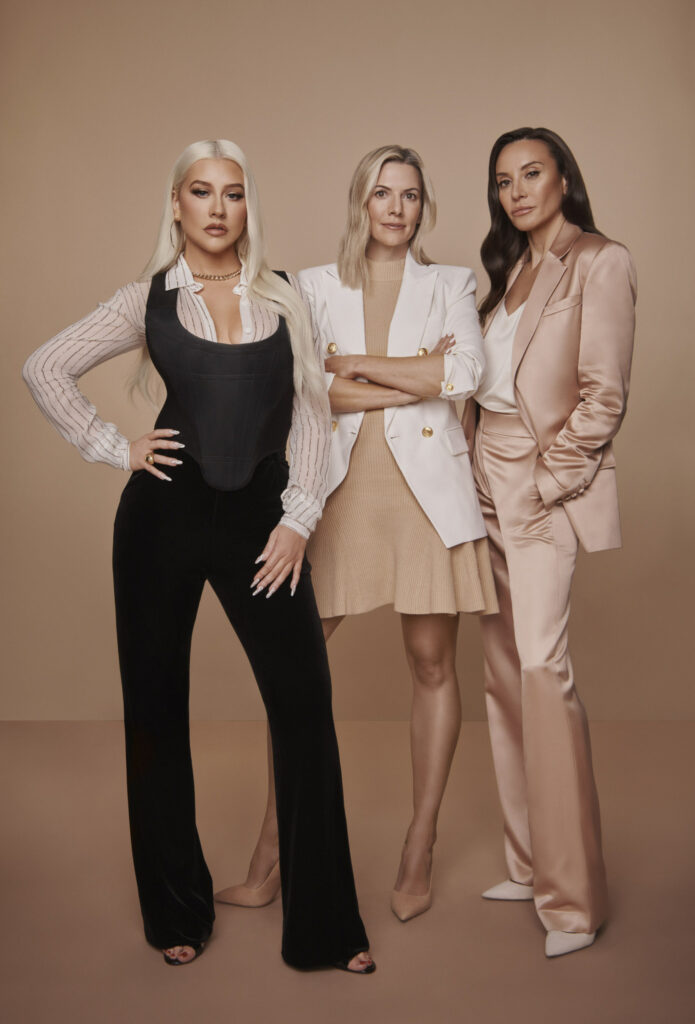 Women come first at Playground
Playground claims that its products have been developed to spark all five senses and maintain sexual health. It does so with its range of water-based, pH-balanced, and vegan lubricants that are suitable for personal or multiplayer use.
As a brand, Playground has focused on direct language, addressing women's needs and encouraging its consumers to take control. Aguilera, known for her feminist ideologies and self-love messaging, is considered the ideal celebrity spokesperson for such a company.
"What's been missing in the overall health and wellness conversation is the role of sexual health. Christina is the perfect voice to champion female sexuality," Playground CEO Magee said in a statement.
'Premium skincare for the vagina'
All four of the Playground lubricants – called After Hours, Date Night, Love Sesh, and Mini Escape – were developed to cater to more than just sexual pleasure.
Considering the needs of women's skin, each item is described as more than just a lubricant. According to the brand, they are designed to "hydrate, soothe, and spark the libido with plant-based ingredients that are clean, vegan, and free of harmful ingredients – it's like premium skincare for the vagina."
What's more, despite using high-end ingredients and having Aguilera onboard, Playground seeks to make sexual wellbeing accessible to all. As such, a $25 price tag stands across the range.
Christina Aguilera-backed Playground products are available directly or through selected retailers including Ohne.