Eating a diet high in fruits, vegetables, and whole grains could be as good for your heart as walking 4,000 extra steps a day, new research has suggested.
The study was published in the European Journal of Preventive Cardiology. It aimed to explore the impact that consuming these foods had on physical health. It included 2,380 participants of the Framingham Heart Study, a longterm body of research that aims to seek out common traits that link to heart disease. The average age of participants was 54, and just over half (54 percent) were women.
Participants completed a Harvard semi-quantitative food frequency questionnaire so that their dietary habits could be assessed. They also completed a high-intensity fitness assessment, which involved having their oxygen consumption measured while they rode an exercise bike.
Those whose diets were Mediterranean-style (low in red meat and alcohol and rich in nuts, legumes, fruit, and vegetables) performed better than average on the oxygen consumption test. Other factors – including age, sex, smoking status, and activity levels – were taken into account and controlled for.
'Strongest and most rigorous data'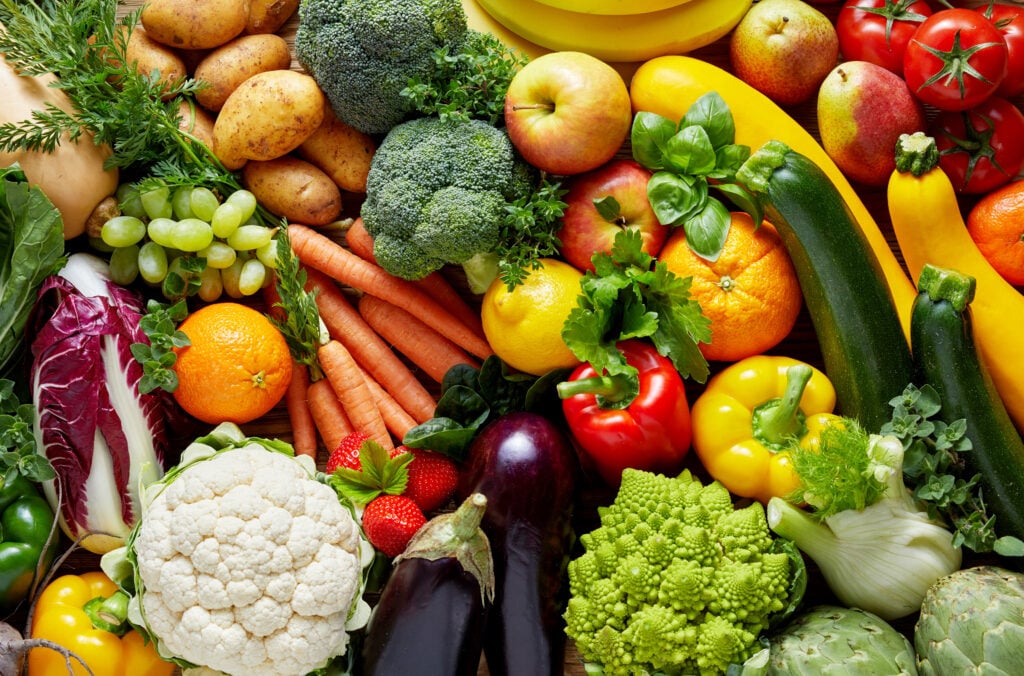 "This study provides some of the strongest and most rigorous data thus far to support the connection that better diets may lead to higher fitness," said study author Michael Mi of Beth Israel Deaconess Medical Center in a statement. "The improvement in fitness we observed in participants with better diets was similar to the effect of taking 4,000 more steps each day."
Mi pointed out, however, that more research is needed to delve deeper into the relationship between food and fitness.
"This was an observational study and we cannot conclude that eating well causes better fitness, or exclude the possibility of a reverse relationship, i.e. that fit individuals choose to eat healthily," he said.
A growing body of research
This is just the latest study in a long line of research that indicates that plant-heavy diets are optimal for human health.
Red meat is linked to a number of chronic diseases, including some cancers, type 2 diabetes, and heart disease. The World Health Organization classifies processed pork products (including ham and salami) as a group 1 carcinogen, which is the same category as tobacco smoking and asbestos.
There is also growing evidence that chicken, often considered a healthy meat option, is not as good for humans as once thought. According to the Physicians Committee For Responsible Medicine, chicken can contain carcinogens, and it's also linked to raised cholesterol levels. In the US, it's thought that poultry is responsible for the highest number of food borne illnesses, outbreaks, and hospitalizations. A study published earlier this year also linked E.Coli found in meats, including chicken, to half a million UTIs in a year. 
Bottom line
According to the study published in the European Journal of Preventive Cardiology, eating a healthier diet rich in fruits, vegetables, and whole foods can lead to improved fitness levels
The study looked at 2,380 participants of mostly middle-aged participants – the average age being 54
Study participants filled in a questionnaire about their diet
They also completed a fitness test
Generally, those who ate healthier diets were found to have better fitness levels than those who ate less fruits, vegetables, and whole foods
Researchers found that eating more of these foods could be equivalent to walking an extra 4,000 steps a day
Read more on the benefits of plant-based foods