A public hospital system in California has become the first in the US to introduce a plant-based food program named Universal Meals.
The program is available within the Santa Clara Valley Healthcare (SCVH) system. Now, employees and visitors will be able to eat meals free from animal products and the top nine allergens at hospital cafeterias. These will be offered at no additional cost at St. Louise Regional Hospital and O'Connor Hospital. They will also soon be available at Santa Clara Valley Medical Center.
Universal Meals is part of SCVH's climate pledge. It aims to reduce its carbon emissions by 50 percent by 2030, and achieve net zero emissions by 2050.
"Adding these recipes is part of a larger recognition that both people and the environment must be well cared for," said Jocelyn Dubin, Lead Public Health Nutritionist at the County of Santa Clara Public Health Department. "Providing inclusive options for people with food allergies and dietary restrictions builds toward greater health equity in our communities, as we strive to make the healthy and sustainable choice the easy choice for all."
The importance of Universal Meals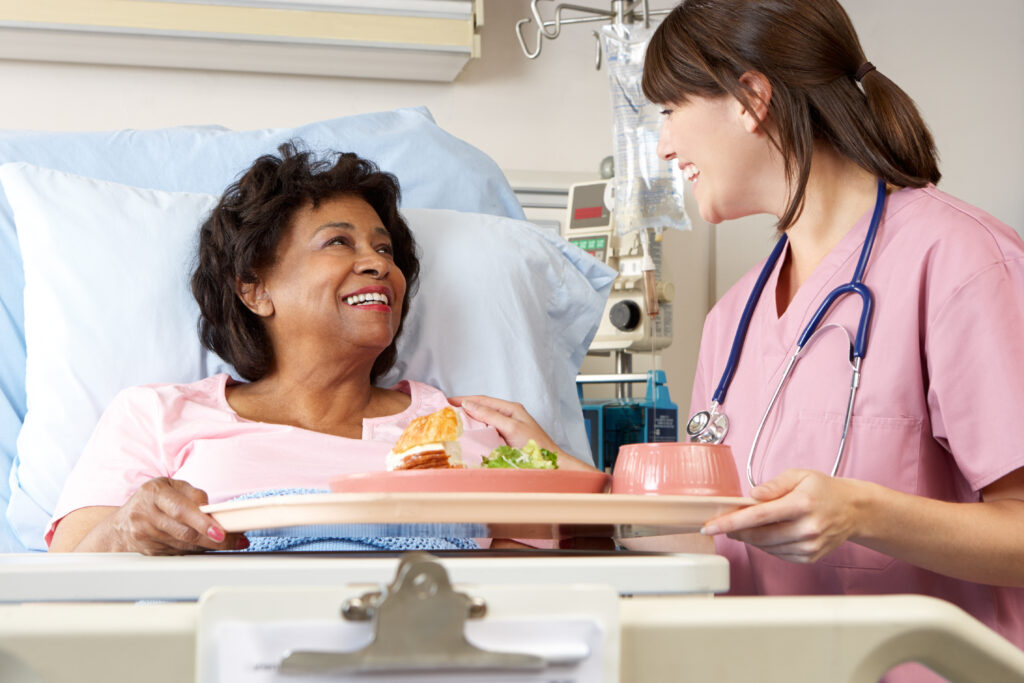 Universal Meals was introduced by the Physicians Committee for Responsible Medicine in 2021. The committee has 17,000 doctor members, and promotes plant-based diets in line with its focus on preventative medicine.
Plant-based diets have consistently been shown to carry significant health benefits when compared to meat. Meanwhile, the consumption of animal products can increase the risk of a number of chronic illnesses, including heart disease and some cancers.
Universal Meals are free from the top nine allergens (milk, eggs, wheat, sesame, tree nuts, soy, fish, shellfish, and peanuts). As such, they have been described as more "inclusive" than traditional hospital food options.
"We are thrilled that the Santa Clara Valley Healthcare system has embraced Universal Meals with such enthusiasm to create a more inclusive dining experience," said Physicians Committee Culinary Specialist and chef Dustin Harder. "We are proud to have them lead the way for public health and Universal Meals is a great step forward to creating a seat at the table for everyone."
US hospitals move towards plant-based
Universal Meals are also available at two individual hospitals in the US, Chicago's Rush University Medical Center and Atlanta's Emory University Hospital.
New York City, under Mayor Eric Adams, has introduced a similar program in its hospitals. In October 2022, it was announced that all public hospitals in the city would serve vegan food as default. It did so in partnership with nonprofit The Better Food Foundation.
While patients could still opt for meat, 60 percent chose the plant-based dishes – and 95 percent of these said they were happy with their choice.
"While NYC is beckoning in an exciting future, it's also returning to its people's roots. Plant-based eating has been an integral part of food cultures and religions throughout history," a spokesperson for The Better Food Foundation said in a statement.
"In culturally diverse NYC, centering inclusive food choices on the menu is even more important."