Eggs are a hugely popular food eaten all over the world, and many people cite them as a reason why they feel unable to go vegan. As well as being a common feature on breakfast menus, they are also a key ingredient in everything from cakes and pastries to veggie burgers and quiches.
A few years ago, the apprehension about giving up eggs would have been understandable. There were limited vegan versions on the market, and many foods containing them may have been difficult to replicate with plant-based ingredients.
Thankfully, though, the vegan movement has come a long way since then.
The number of plant-based eaters has skyrocketed in recent years, coinciding with an influx of innovative new products available on the market.
Here are our picks of the best vegan eggs to buy in 2023.
Vegan egg replacers to buy in the UK
Crackd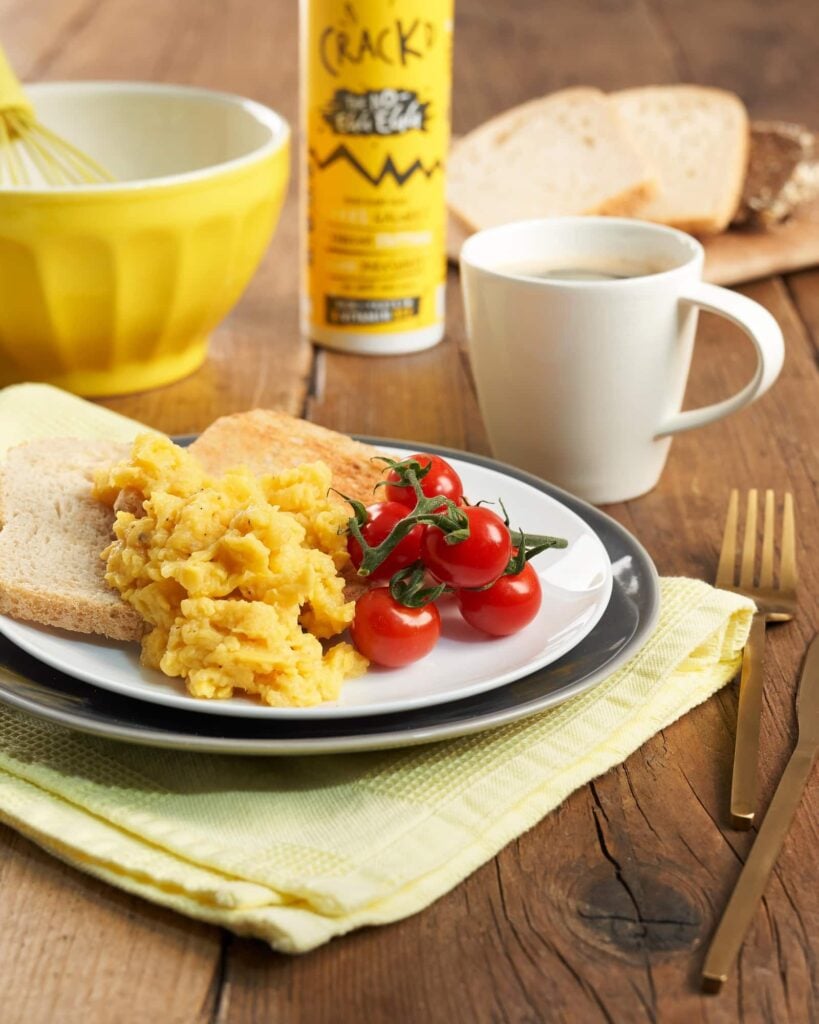 Available at retailers including Marks and Spencer, Tesco, and Ocado, Crackd is quickly establishing itself as the go-to vegan egg replacer in the UK.
It's made with pea protein, and can be used as an ingredient in pretty much anything that requires eggs. This includes Yorkshire puddings, French toast, and cakes. 
It can also be used to make egg dishes like omelets and "egg" and soldiers. Crackd even has a dedicated recipe area on its website for inspiration.
OGGS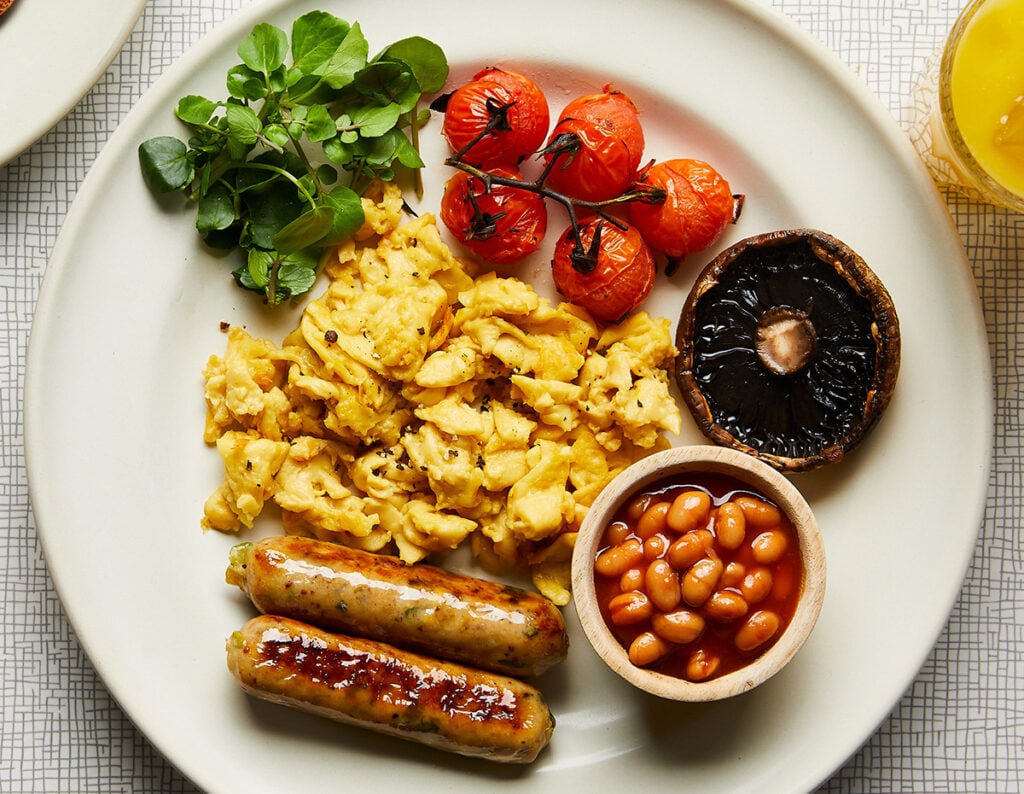 In the last few years, OGGS has become well-known for its range of plant-based cakes. You may not know, however, that the brand also offers a range of vegan egg replacers to make your own.
One of these is made from aquafaba (chickpea water), and is intended for cakes and other baked goods. 
It also offers a scrambled egg replacer, which makes a convincing plant-based version of scrambled eggs.
Follow Your Heart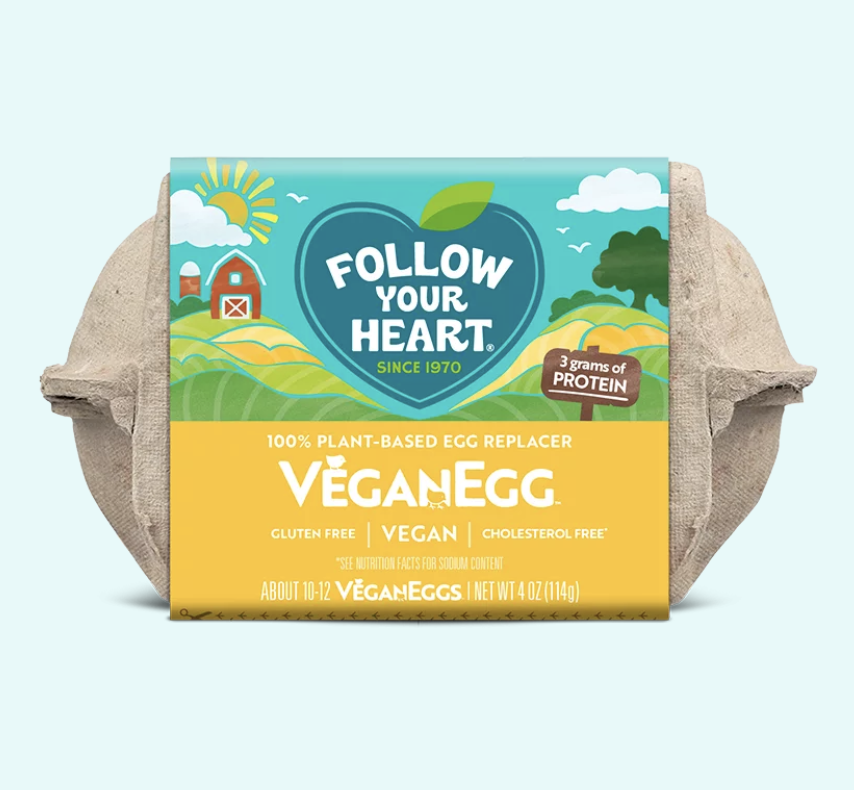 US company Follow Your Heart hit headlines in 2015 after launching one of the first ever vegan eggs in UK supermarkets.
The "eggs" come packaged in cardboard holders similar to conventional eggs, and can be cooked in the same ways too. It uses ingredients such as organic soymilk powder, cellulose, and nutritional yeast to create the egg-like taste. 
Holland and Barrett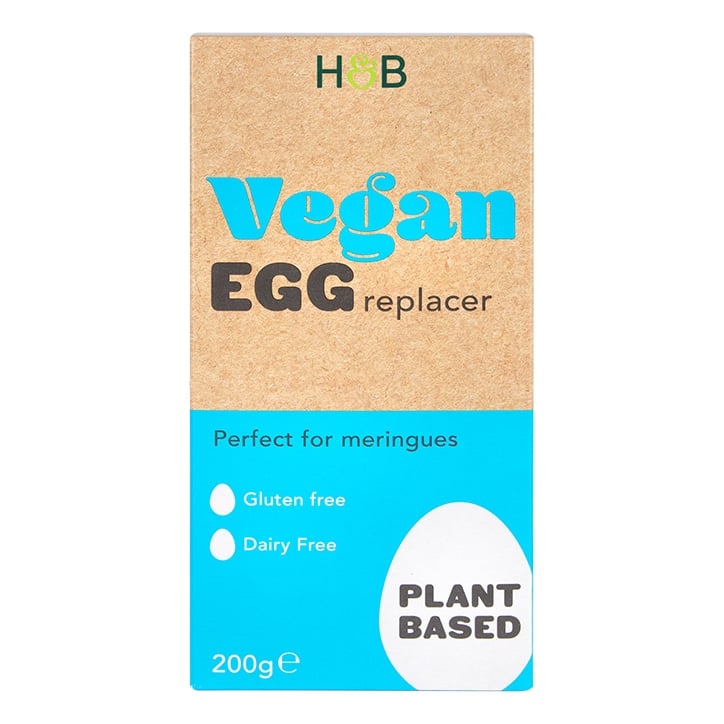 Health food store Holland and Barrett was catering to vegans way before it was cool, and it boasts its very own egg replacer among its extensive line-up of plant-based goods.
Its ingredients include potato starch and tapioca starch, and the product is also gluten-free.
Vegan egg replacers to buy in the US
Vegg Vegan Egg Yolk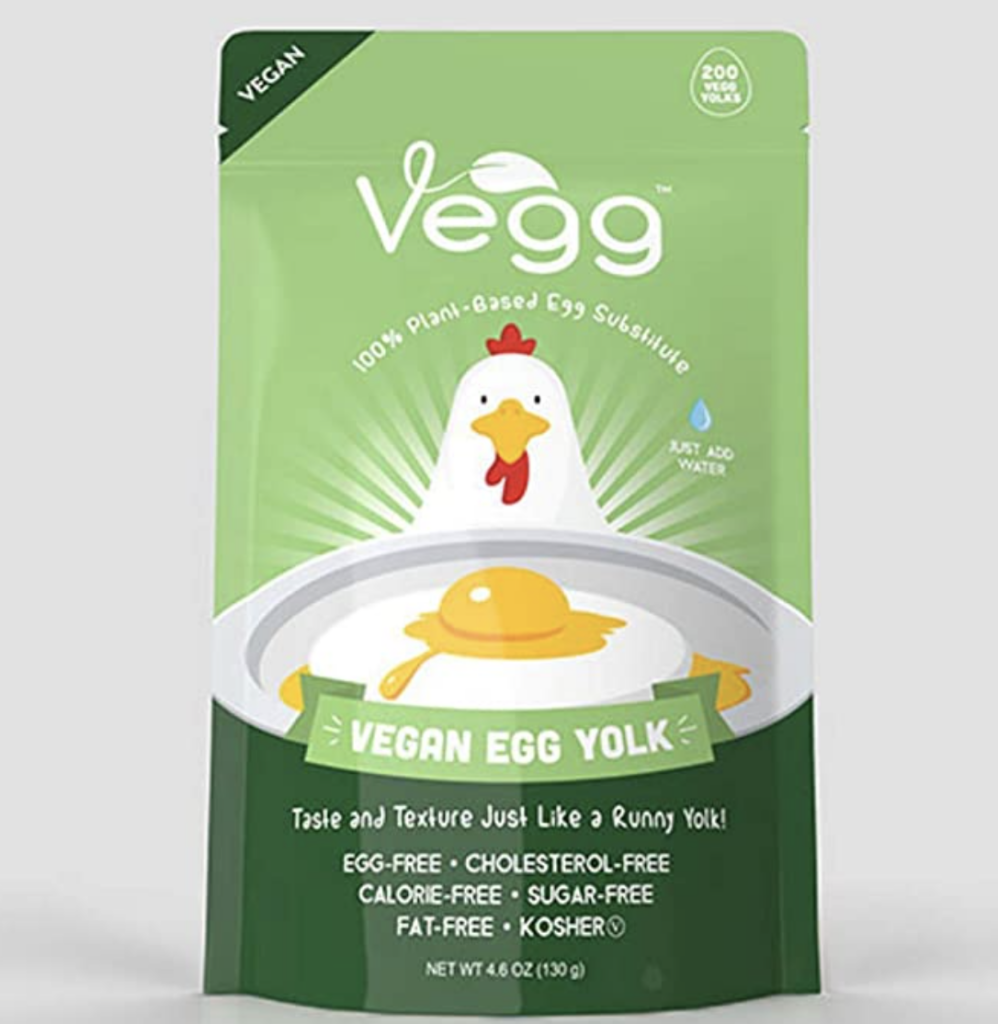 Vegg is a plant-based egg yolk replacement made from ingredients including fortified nutritional yeast, sodium alginate, and black salt.
The product can be used to make a wide-range of egg-based recipes, including French toast, dipping eggs, hollandaise, and more.
Orgran No Egg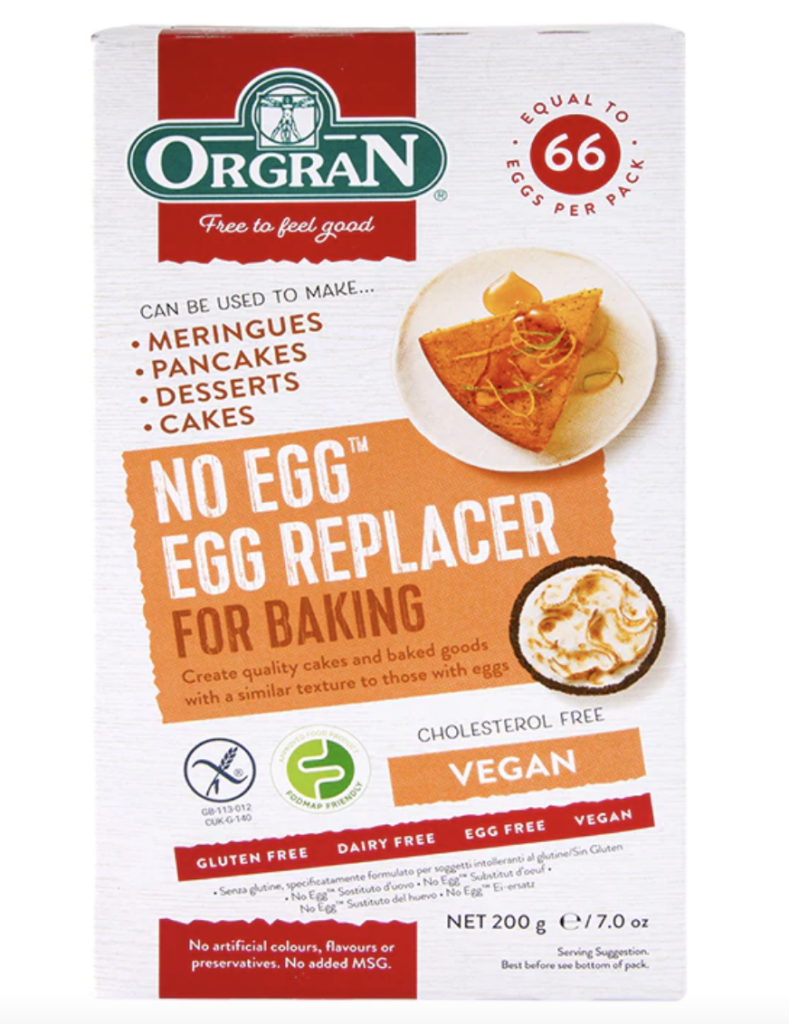 All products in Orgran's range are both plant-based and gluten-free. Additionally, its 200g pack of egg replacer contains the equivalent of 66 eggs.
The product is perfect to use for cakes, muffins, and other baked goods. It's available to buy from stockists like Woolworths and Drakes.
Bob's Red Mill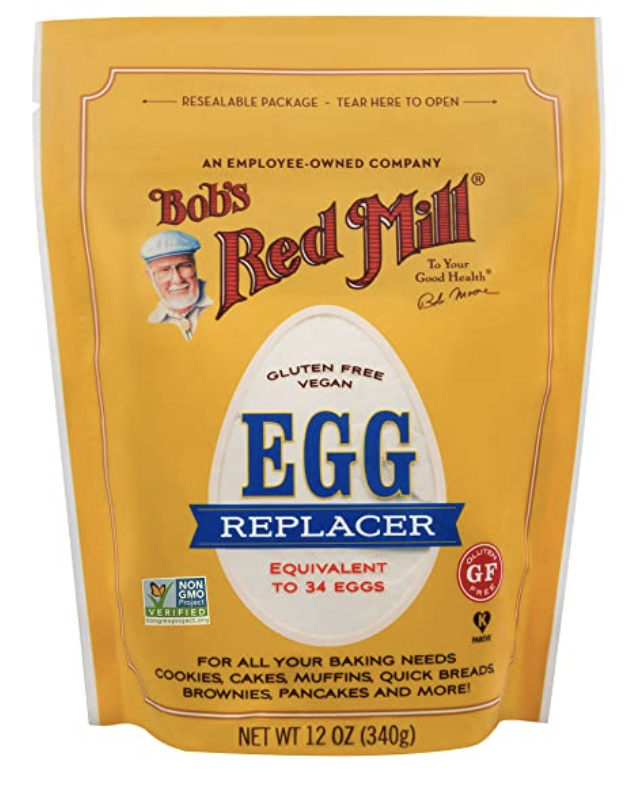 As well as containing the equivalent of 34 eggs, this resealable bag of egg replacer also only uses four ingredients: potato starch, tapioca flour, baking soda, and psyllium husk fiber.
Bob's Red Mill says it's ideal for "all baking needs," including cakes, muffins, brownies, pancakes, and more.
Zero Egg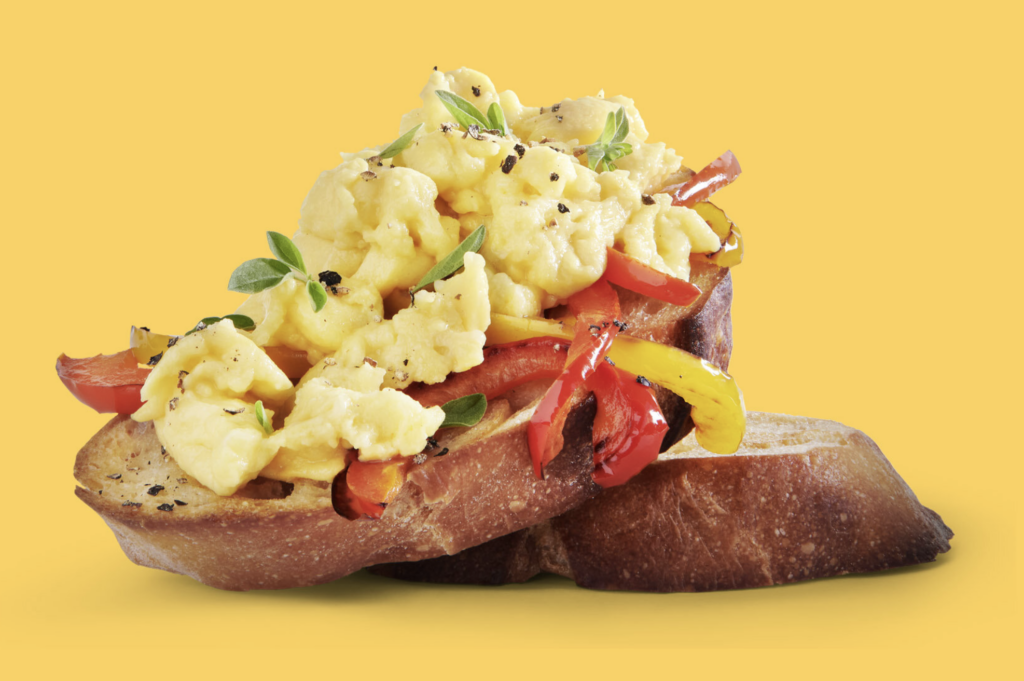 Zero Egg offers two egg-free products – a patty and liquid. The patty is a dead-ringer for eggs found in breakfast sandwiches, and just needs to be heated up in an oven, toaster oven, or frying pan.
The liquid variety can be cooked just like an egg for any recipe, including omelets, scrambled, and dipping.
JUST Egg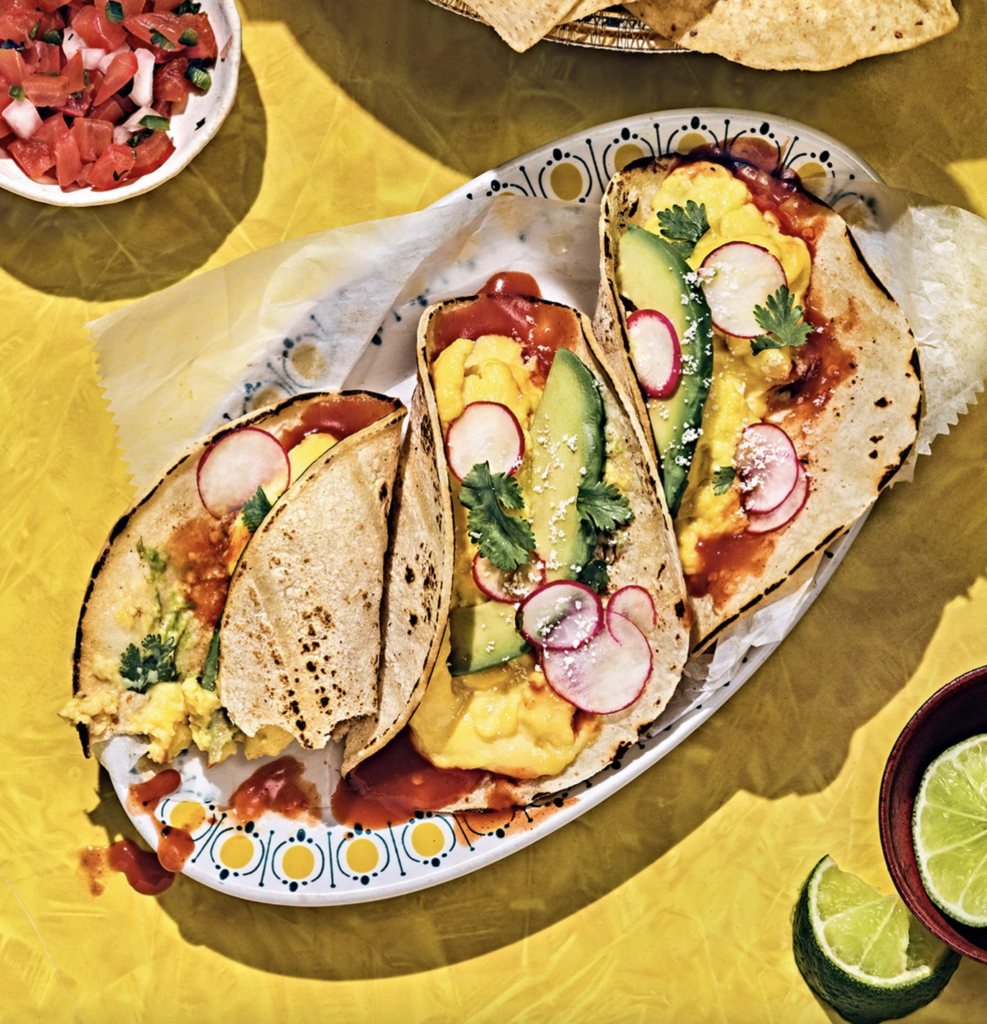 Based in San Francisco, JUST Egg stocks a range of products including a plant-based scramble, folded, and sous vide.
The company uses ingredients like mung bean protein isolate, rice flower, and turmeric.
JUST Egg has also attracted a celebrity following, releasing an advert starring tennis star Serena Williams and actor Jake Gyllenhaal last year.
Ingredients you can use instead of eggs
If you're opting to cook without eggs, you don't necessarily have to buy an egg alternative product to create delicious cakes, brownies, and other baked goods.
There are a range of general food items that work as egg replacers, many of which can be found in a typical kitchen cupboard.
Apple sauce
If you're making cakes, cookies, or anything else that's sweet, apple sauce is an ideal ingredient to use.
As well as adding extra sweetness, it acts as a decent binder for a range of recipes.
You can use ¼ cup or 32 grams of apple sauce as a substitute for one egg.
Aquafaba
While you can buy this ready made (see the above product from OGGS), it's also perfectly easy to source yourself if you have any cans of chickpeas in the cupboard.
Rather than throwing the chickpea water down the drain, you can store it and use it to bake a range of recipes. Due to its fluffy texture, it's particularly good for meringues.
Chia seeds
Chia seeds aren't just a great vegan source of omega-3, but they can also be used to make a vegan egg replacer.
To make a chia egg, you just need to combine one tablespoon of chia seeds with two and a half tablespoons of water. The result is a perfect ingredient for waffles and cookies.
What's wrong with chicken eggs?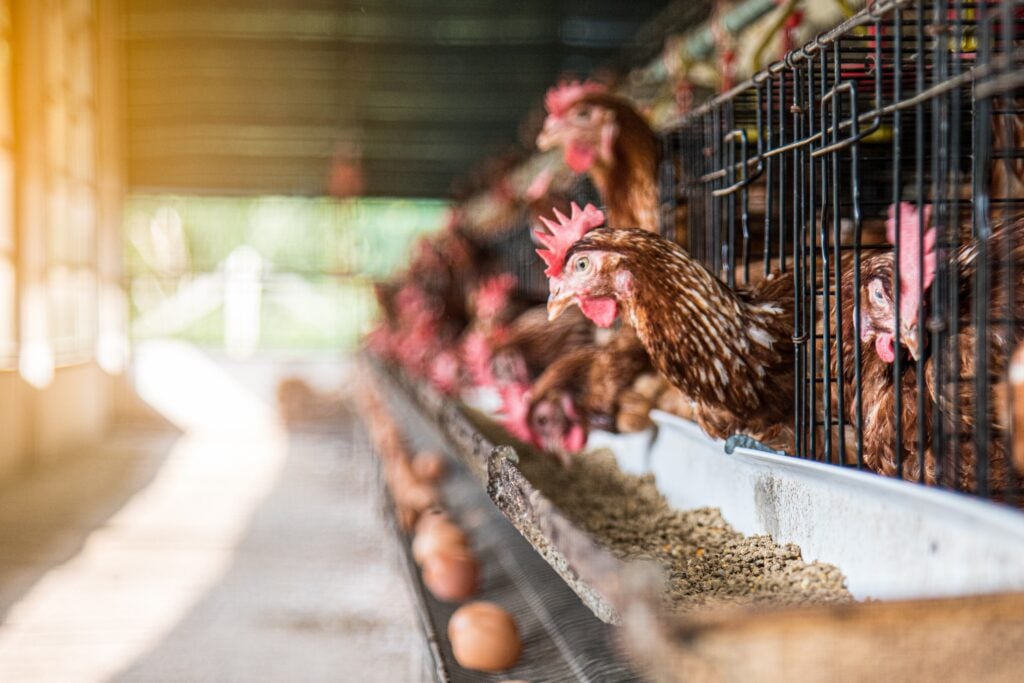 The vegan egg market is booming, and this can partly be attributed to the rise of veganism and growing understanding of the cruelty inherent in the egg industry.
Modern egg-laying hens have been selectively bred to produce around 300 eggs a year. Naturally, they would lay around 12. As eggs are made of calcium carbonate, hens will often suffer from calcium deficiency and osteoporosis as a result of being forced to produce so many.
Many farmed hens are kept in caged systems, where they have very little room to move and no chance to exhibit natural behaviors. Even those on "free-range" farms will often be kept in cramped barns with thousands of other birds. While they must have "access" to the outside during the day, many will never make it out the barn due to injury, being unable to access the door, and strict pecking orders in the flock.
A little known fact about the egg industry is that male chicks born into it will be "culled" soon after birth. This is because they cannot lay eggs and are therefore surplus to requirement.
In the UK, this is generally done by gassing. When killed by this method, the chicks will suffocate to death. In some countries, including the US, chicks are ground to death with an industrial macerator. They will likely be fully conscious and alive at the start of this process.
Are vegan eggs healthier than the real deal?
While many people opt for plant-based eggs due to concerns over cruelty in the egg industry, some may be interested to know if they are healthier.
Speaking about the health benefits of real eggs, Louisa Richards, BANT Registered Nutritionist, told Plant Based News: "Eggs are a nutritious food containing nutrients such as protein, B vitamins, iodine, and choline. Vegan egg replacers may contain plant protein and be fortified with micronutrients such as vitamin B12.
"Although vegan egg alternatives may not match the complete nutrition of an egg, people on a plant-based diet are not usually using them as a main source of protein and other nutrients, rather as a convenient replacement to make cakes and omelets etc. As long as vegans are getting the nutrients they need from a balanced and varied diet, I see no issue with including egg replacers in the diet."
Additionally, Richards pointed out that real eggs contain cholesterol, which vegan versions don't. "Egg replacers may be a suitable alternative for people who need to avoid dietary cholesterol for health reasons," she added.