There was once a time when January was a month of coldness, sadness, and futile attempts to avoid the pub. And, while it is still all of those things, it's now also Christmas 2.0 for vegans.
This is because it's the month of Veganuary, which sees mainstream and vegan brands alike drop exciting new plant-based products throughout its 31 days.
Veganuary was set up in 2014 to encourage people to adopt a plant-based diet for the month of January. It's since skyrocketed in popularity throughout the world, and 2022 saw 629,000 people sign up.
Brands from Burger King to THIS often wait for January to drop their biggest and most exciting releases, meaning there's no better time to try out veganism for the first time.
Here are our picks of the best Veganuary launches this year. We will keep updating this throughout the month with new releases, so keep checking back for the latest launches!
THIS Isn't Streaky Bacon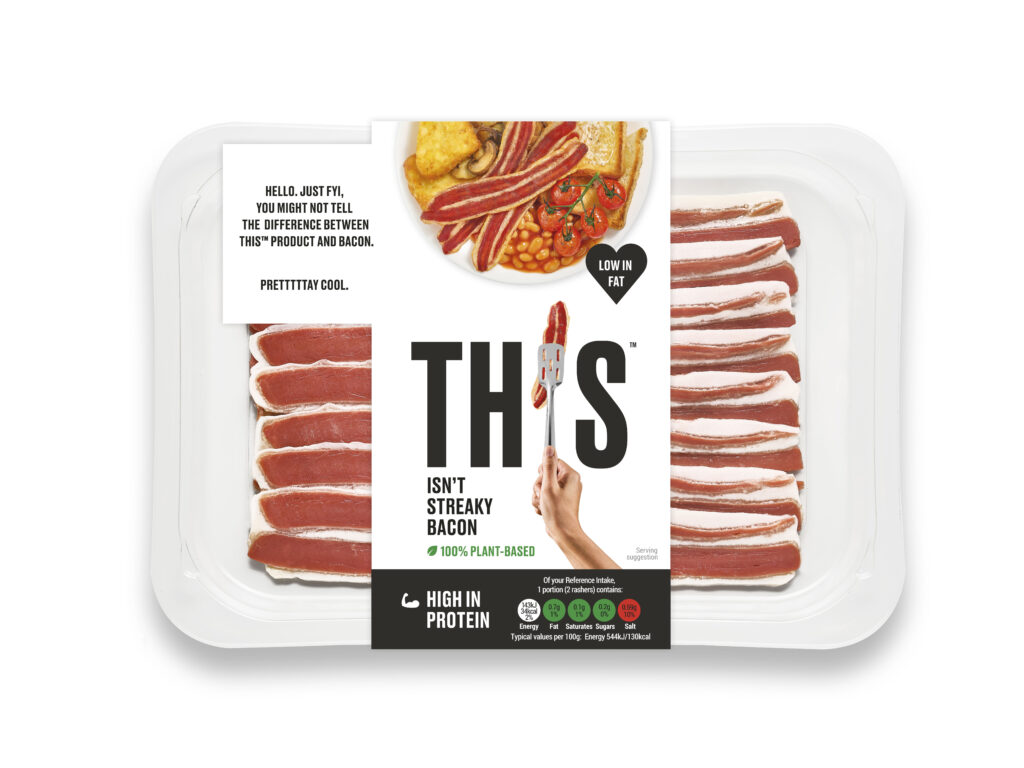 Plant-based meat brand THIS is well-known for its realistic vegan alternatives. This Veganuary, the brand truly knocked it out of the park with possibly the most lifelike bacon seen on the market yet.
The streaky vegan bacon has been described as a "game-changer," and is available now from supermarkets like Tesco, Sainsbury's, and Waitrose.
La Vie launches at Burger King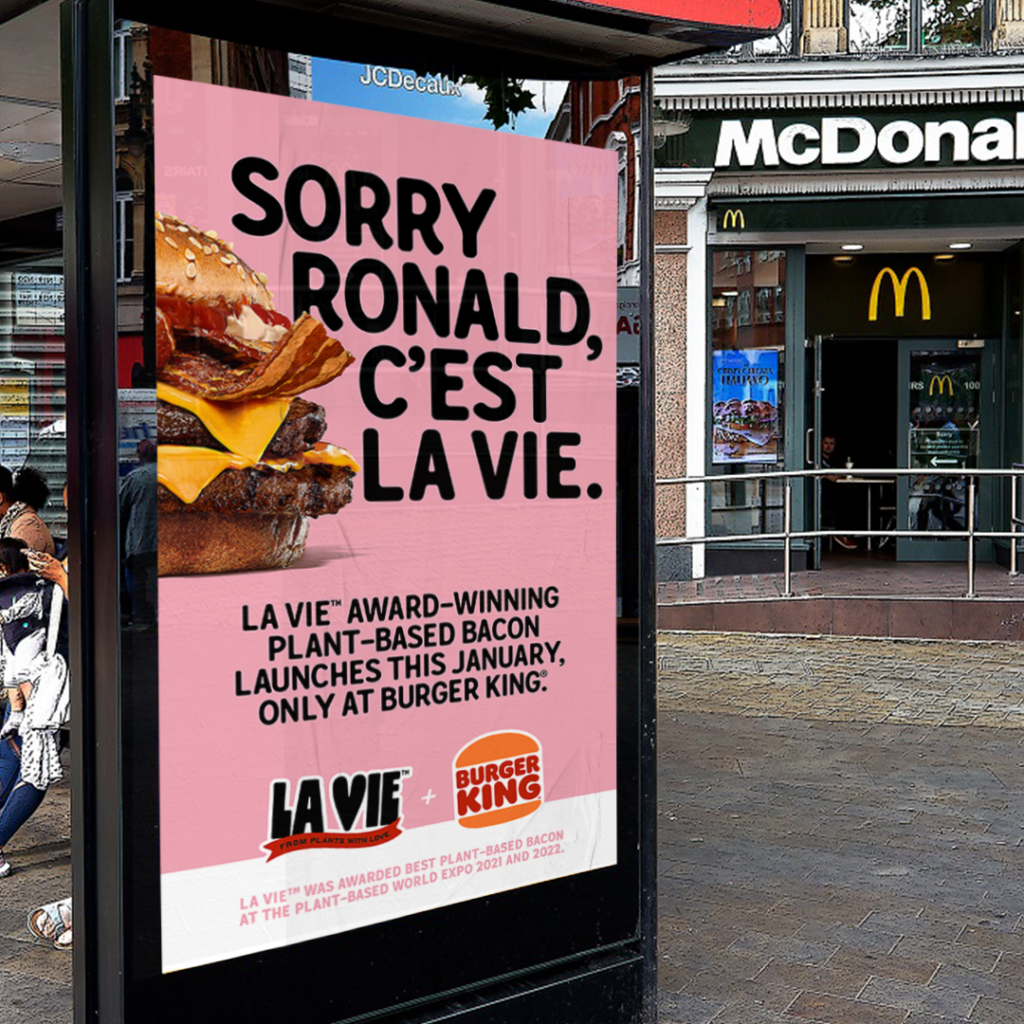 In more exciting vegan bacon news, La Vie has officially launched in Burger King restaurants nationwide, and not just for January. The meat-free item is set to become a permanent menu fixture.
La Vie is an all-vegan bacon brand, which has been voted the "best plant-based bacon in the UK." Its partnership with Burger King comes almost a year after the fast food chain announced it would go 50 percent meat-free by 2030.
Ole & Steen Vegan Social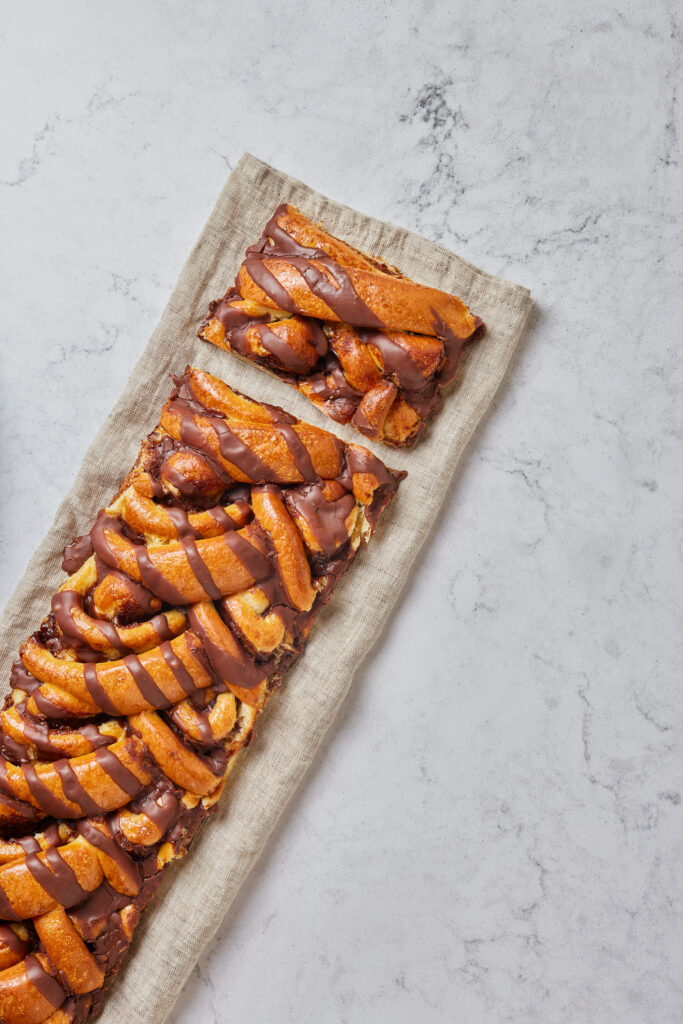 Danish bakery Ole & Steen has announced the launch of a Vegan Social, a plant-based take on its popular Cinnamon Social.
Just like the non-vegan original, the new product is a soft dough pastry woven with cinnamon paste and topped with icing. Rather than vanilla custard inside, however, the Vegan Social comes with Cremfil Silk, a creamy vegan custard replacement.
Aldi new launches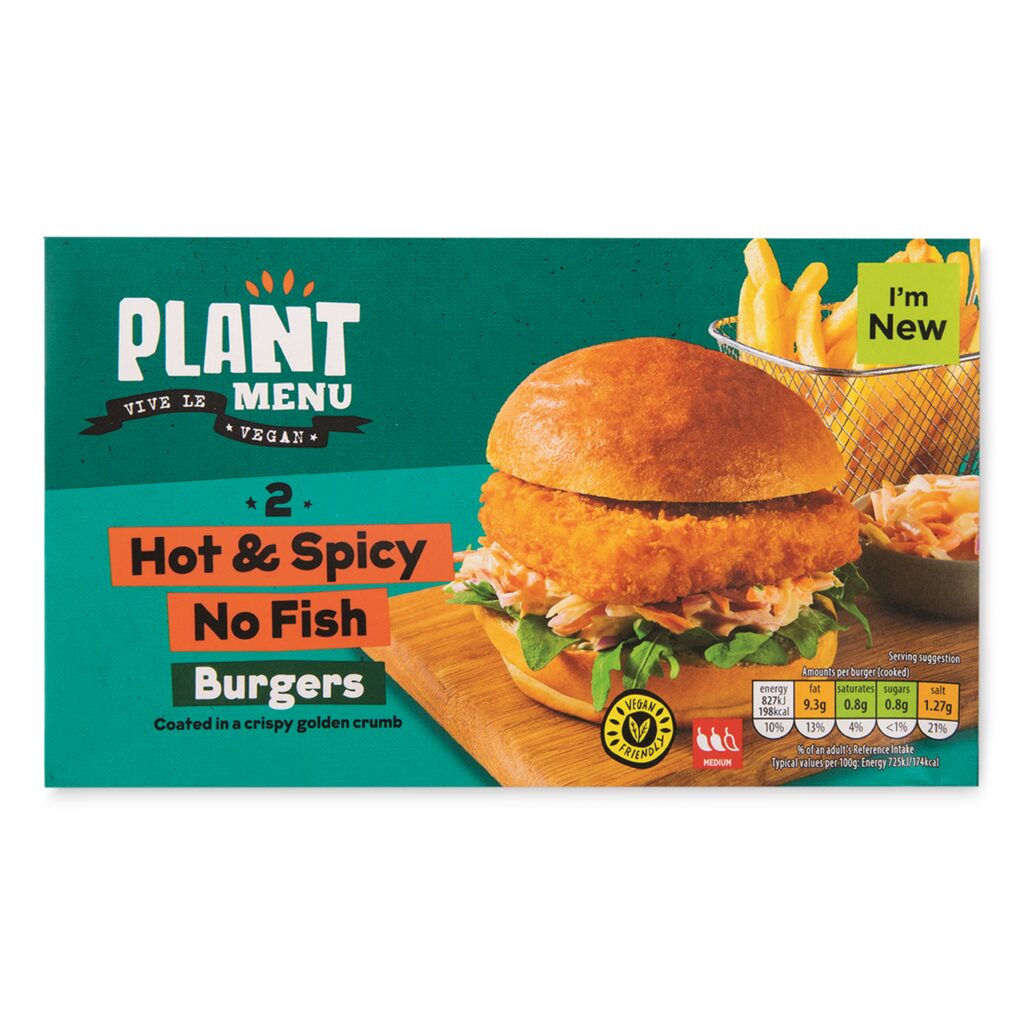 Budget supermarket Aldi has launched a range of new vegan products, including Chilli Bites, Battered No Chicken Balls, No Fish Burgers, and No Chicken Chip Shop Style Curry.
Aldi has become popular with the vegan community due to its huge plant-based range, so these offerings will be welcome news to plant-based shoppers.
Byron new vegan burger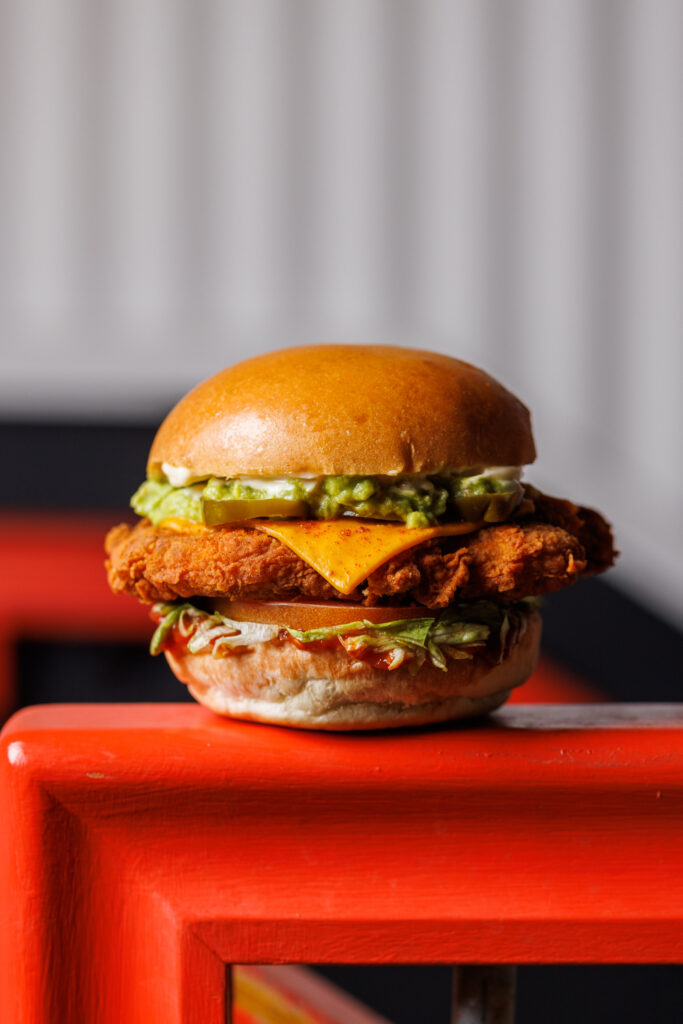 Burger chain Byron has added another vegan burger to its ever-growing collection for Veganuary 2023.
The ¡Viva Vegan!…The Mex-It-Up burger is inspired by Tex-Mex flavors, and features a Meatless Farm vegan chicken breast, smashed avocado, pickled jalapeños, homemade chipotle ketchup, and vegan cheddar.
The burger is available in Byron restaurants nationwide from 3-31 January.
NOMO Caramelised Biscuit Chocolate Bar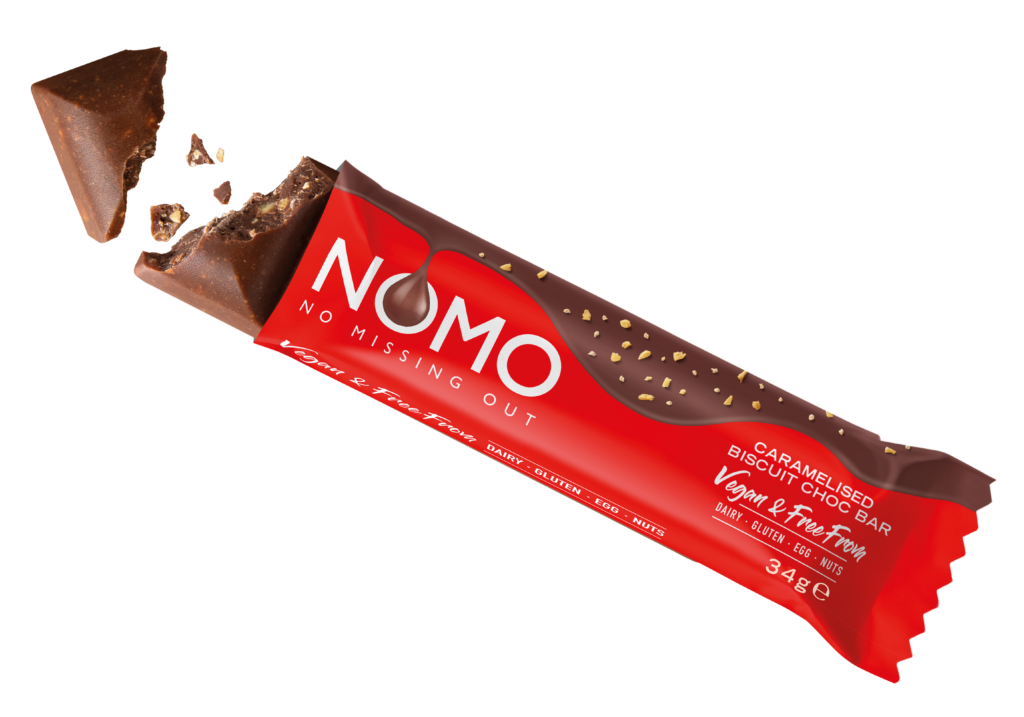 When it comes to plant-based chocolate brands, NOMO is quickly establishing itself as one of the most popular. The company is well-known for its creamy range of bars, and it's now added another to the collection.
The Caramelised Biscuit Chocolate Bar comes complete with biscuit crumbs and a hint of warm spice. It's also free from nuts and gluten, as well as dairy and eggs.
NOMO's Caramelised Biscuit Chocolate Bar is available to buy in Sainsbury's now.
Crosstown new doughnuts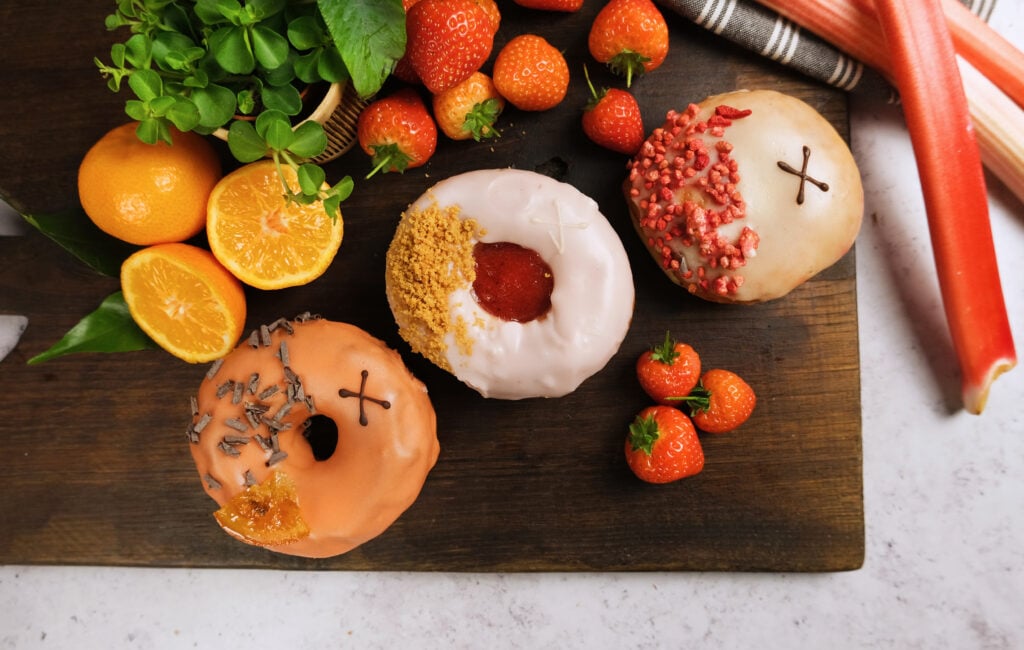 Doughnut company Crosstown isn't entirely vegan, but it's been rapidly increasing its plant-based collection in recent years.
It's launched four new flavors for Veganuary 2023, including Rhubarb & Jasmine, Strawberry Cheesecake, Blood Orange, and Pistachio & Raspberry.
Moving Mountains vegan chicken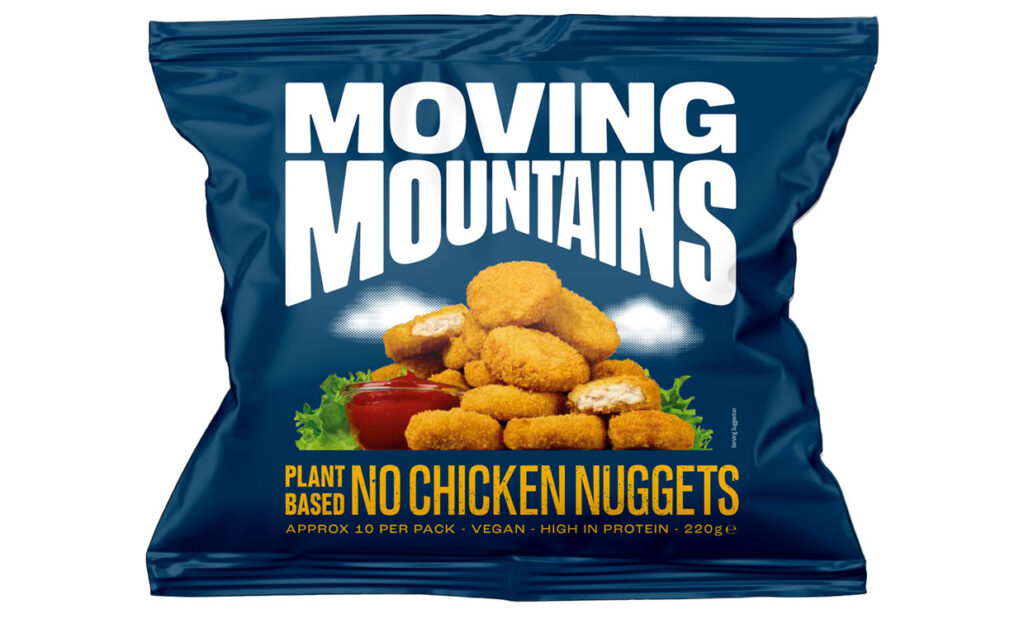 Plant-based meat alternative brand Moving Mountains has launched two new chicken options to "help give chickens Veganuary off." The chicken burgers and chicken nuggets will be available to buy on Ocado.
This is the brand's first foray into the chicken alternative market, and it will donate £1 to the British Hen Welfare Trust with every purchase.
Higgidy new launches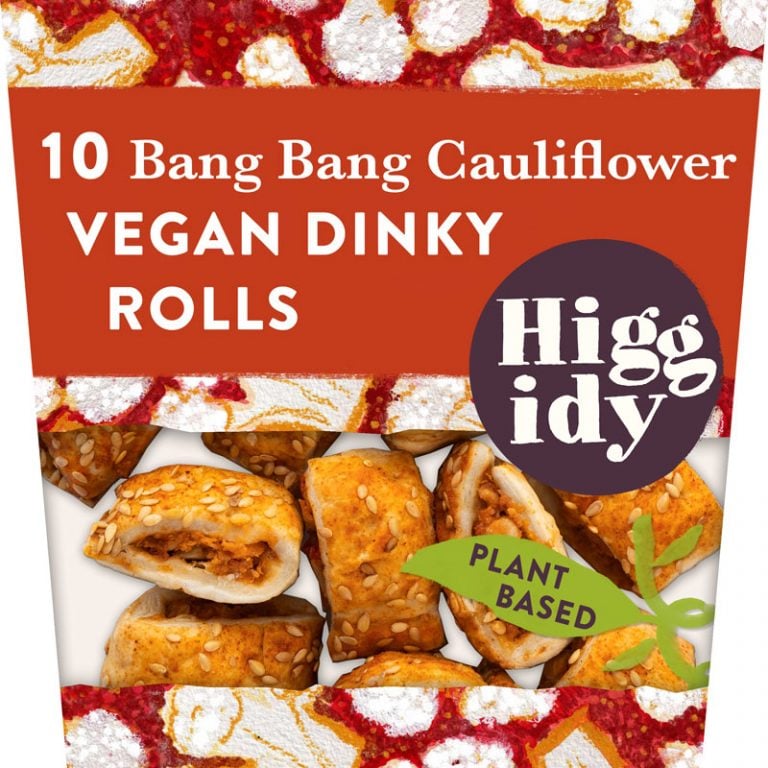 UK brand Higgidy offers a range of plant-based pies and quiches, and it has announced that it will be adding four new options for Veganuary 2023.
These are Spinach and Red Pepper Vegan Muffins, Bang Bang Cauliflower Dinky Vegan Rolls, Roasted Chickpea Masala Pie, and Petit Pois & Courgette Vegan Little Quiche.
They are available from Waitrose and Tesco now.
Cowspiracy menu at Holy Carrot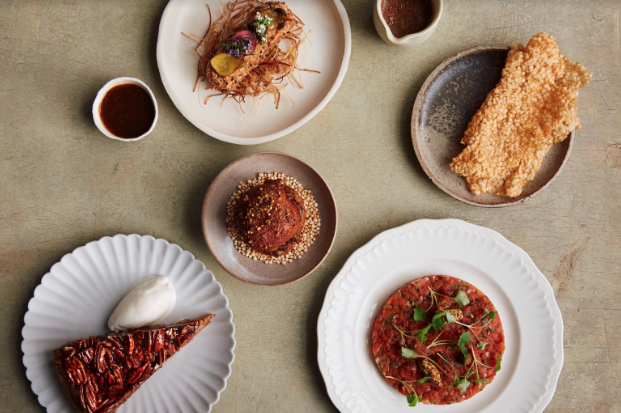 In partnership with 2014 documentary Cowspiracy, London restaurant Holy Carrot has unveiled a "meaty" four-course menu for Veganuary 2023. Highlights include a plant-based "steak tartare" and an incredible savory glazed doughnut which comes with smoked mushrooms and harissa and bacon jam.
The menu will be available throughout January. The restaurant will give 20 percent of proceeds to Cowspiracy, which aims to highlight the immense pressure animal agriculture puts on Earth's ecosystems.
It comes after a hugely successful partnership with 2021 film Seaspiracy in January 2022, which featured a limited edition seafood platter.
Heinz Cream of Tomato Soup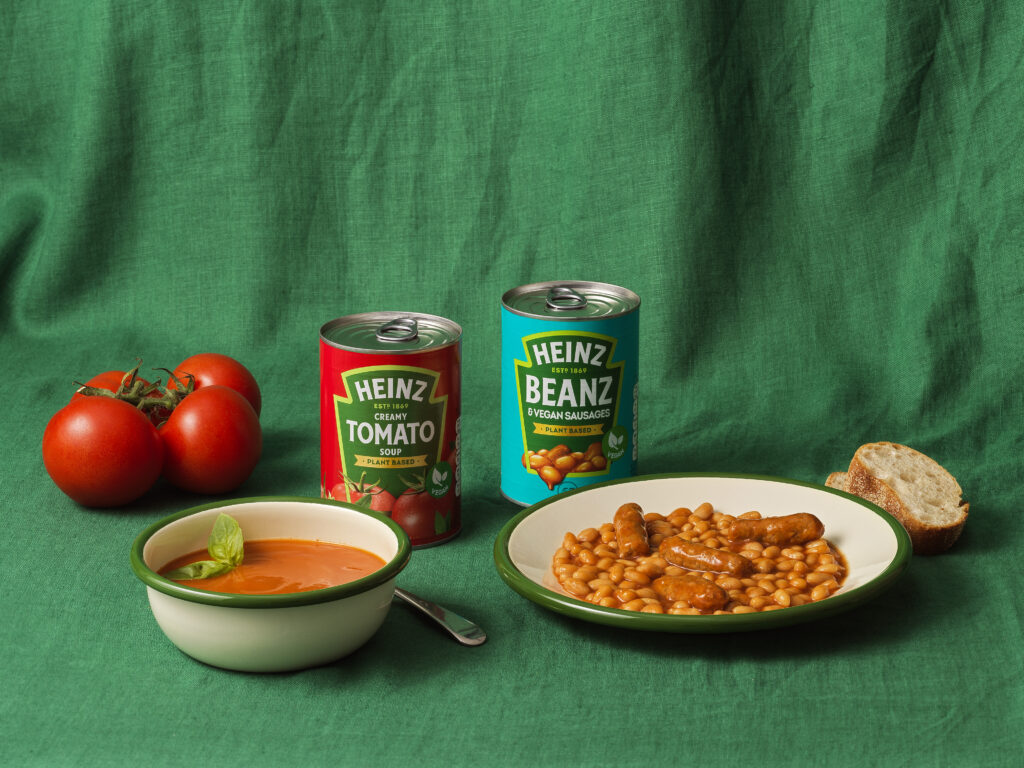 In one of the most exciting vegan launches we've heard in a long time, Heinz has finally announced the release of a vegan version of its iconic Cream of Tomato soup.
What's more, the brand has also released a plant-based Heinz Beanz and Sausages.
Both products are available to buy from Ocado and Sainsbury's.
Domino's American Hot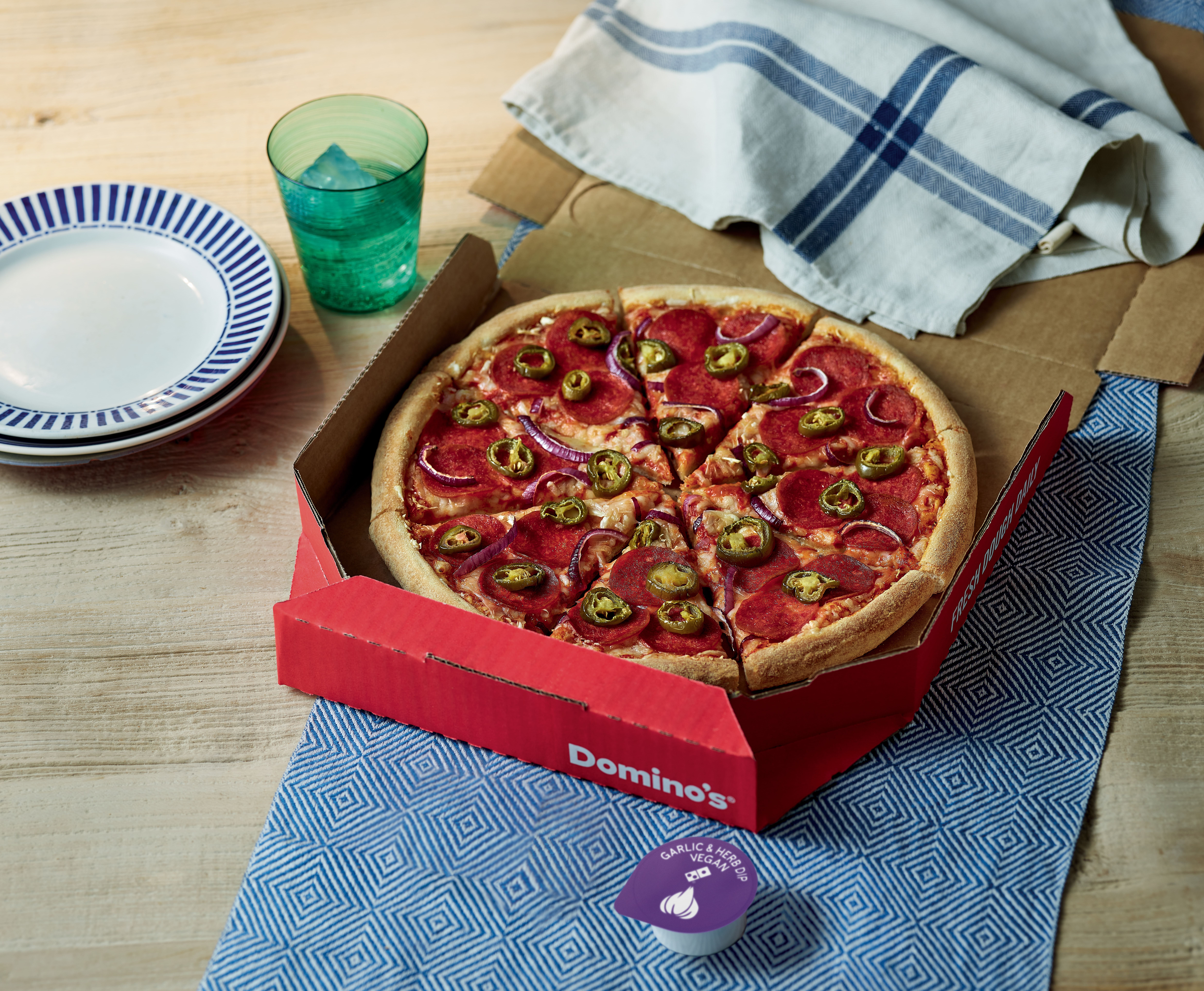 After the successful launch of its plant-based PepperoNAY last Veganuary, Domino's is adding a brand-new vegan pizza to the mix.
The Vegan American Hot features Pepperoni from the Vegetarian Butcher, as well as red onions and Jalepeños. It's also served with a vegan version of the pizza chain's iconic garlic and herb dip.
M&S Plant Kitchen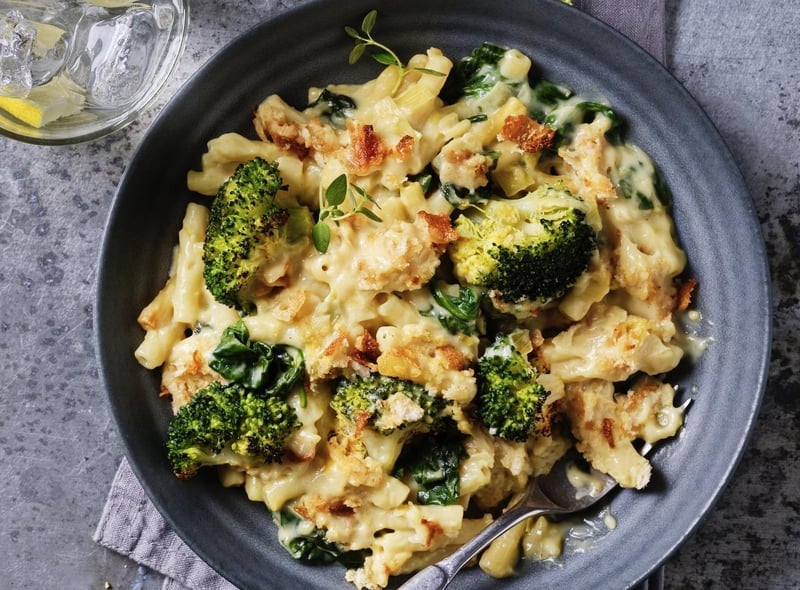 Marks and Spencer launched its Plant Kitchen range in 2019, and it has since become hugely popular with vegans across the UK.
This Veganuary, the supermarket is adding products including a vegan Victoria sponge, fried chicken seasoning, and a mac and greens.
McDonald's Double McPlant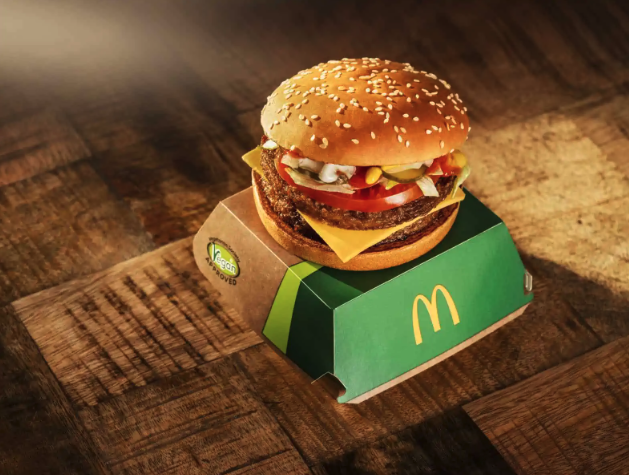 Just when we thought the McPlant couldn't get any better, McDonald's has only gone and doubled it.
The Double McPlant features two plant-based patties, which come with dairy-free cheese, vegan sandwich sauce, ketchup, and salad.
Nando's Spiced Chickpea recipe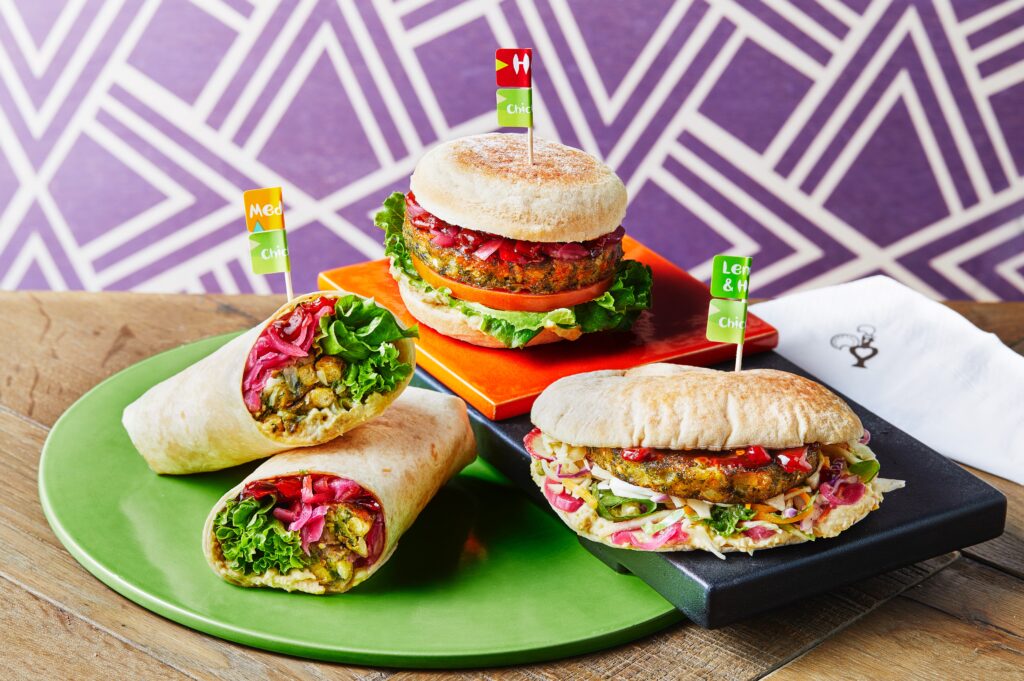 Nando's may be known for its chicken, but it also features a number of tasty meat-free dishes on its menu.
From January 2023, its Spiced Chickpea recipe will be available in the pitta and wrap format, as well as the burger. Like all of Nando's dishes, customers can also choose the level of spice they'd like theirs to be.
As well as the chickpeas, the recipes features houmous, pink pickled onions, smoky red pepper chutney, and lettuce.
Subway Plant-based Teriyaki Steak Sub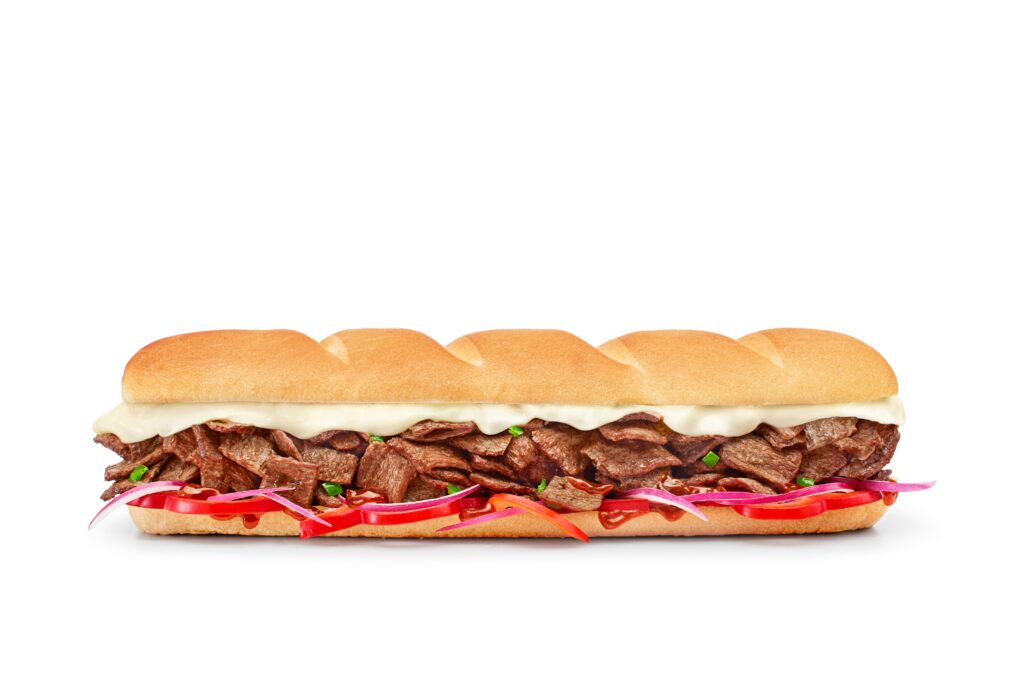 Sandwich chain Subway has been catering to vegans for some time now, and it's now added a vegan Teriyaki Steak Sub to its collection.
Plant-based steak is still a pretty rare find at most restaurants, so this should come as welcome news to meat-free sandwich fans.
Greggs Cajun Chicken-Free Roll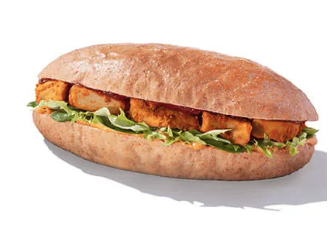 It's safe to say Greggs' vegan offerings have been the stuff of legends in recent years (see: the CheeZe and Bean Toastie and hugely publicized sausage roll).
The bakery has now added another option in the form of a Cajun chicken-free roll. It comes with Cajun-style vegan chicken pieces, and is topped with fresh salad, chipotle chili sauce, and Cajun-spiced mayo.
VFC Spicy Chick*n Tenders, Chick*n Fillets, and Popcorn Chick*n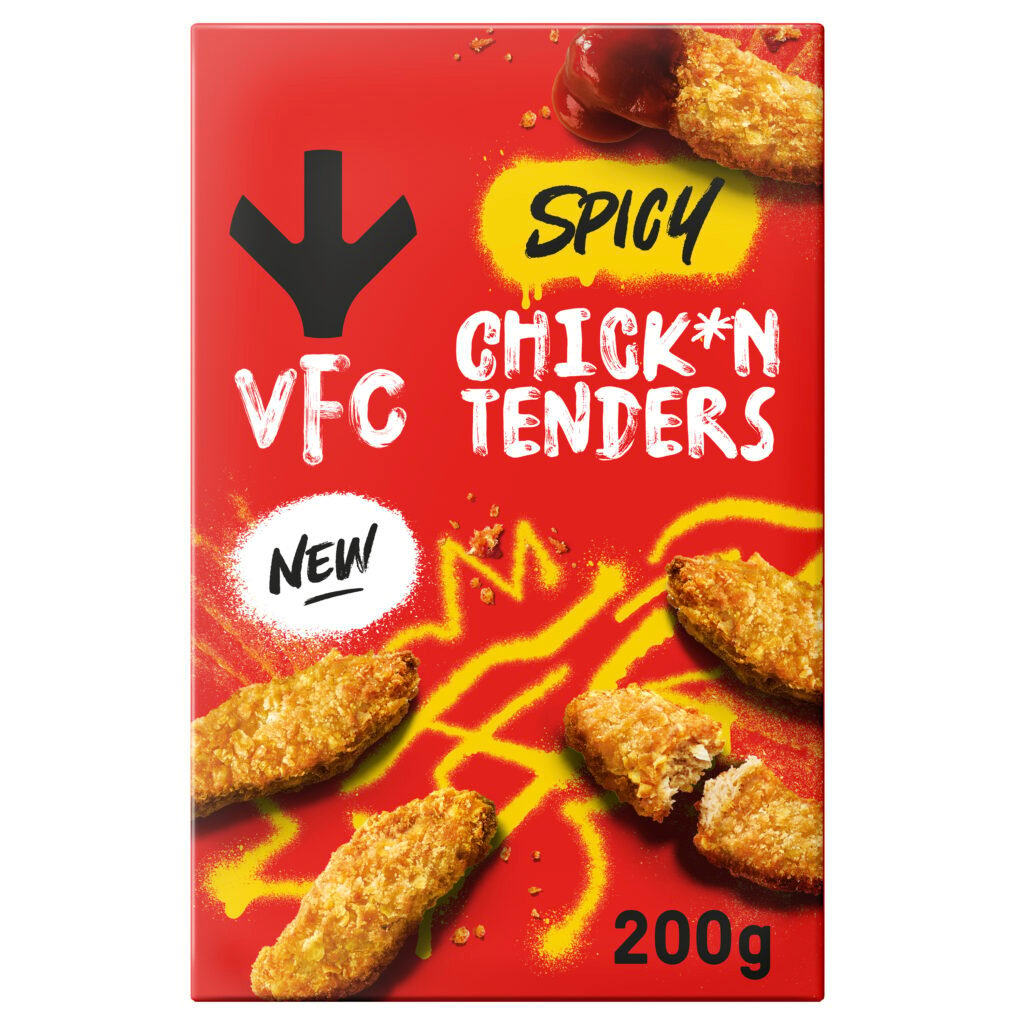 VFC is well-known for its scarily realistic vegan "chick*n," which is now available to buy from most supermarkets in the UK.
The brand has launched three new products for January, the first ever spicy versions of its tenders, fillets, and popcorn chick*n.
Made with a new and improved recipe, the products come complete with a spicy habanero chilli coating.
Birds Eye Breaded Fish-Less Fillets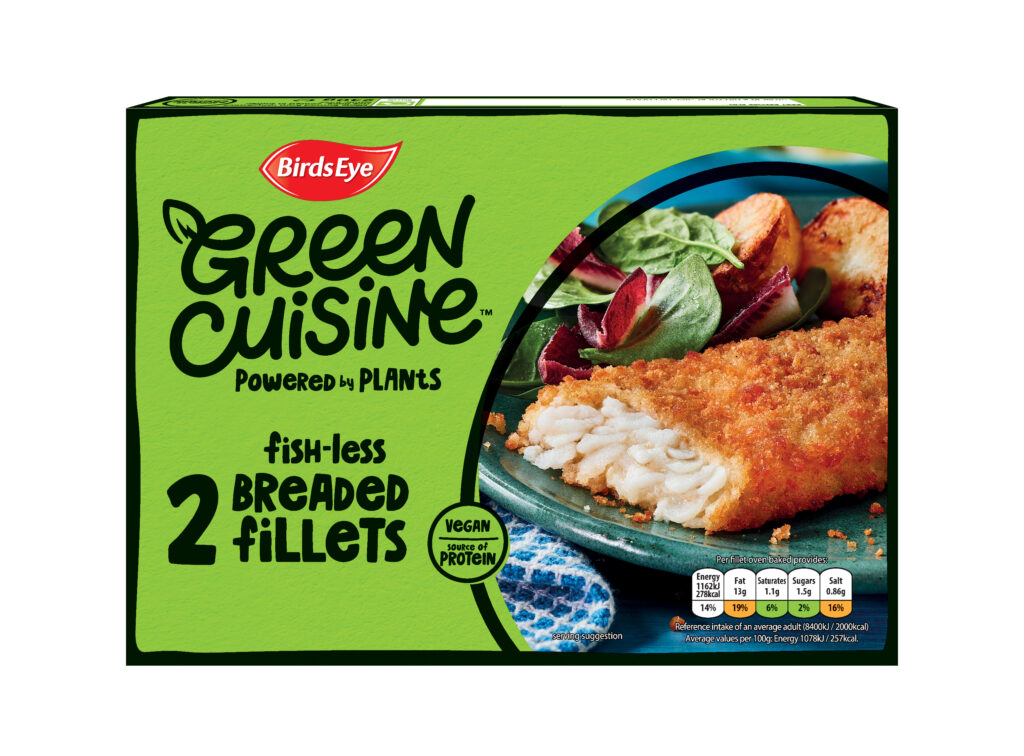 While Birds Eye is well known for its frozen fish and seafood, vegans no longer have to miss out.
It has added a plant-based "fish-less" fillet to its range, which uses rice flakes to recreate the flaky texture of the real deal.
The fillets, which come complete with a breaded coating, are available to buy from ASDA, Morrison's, Tesco, Sainsbury's and Ocado.
Holy Moly Hummus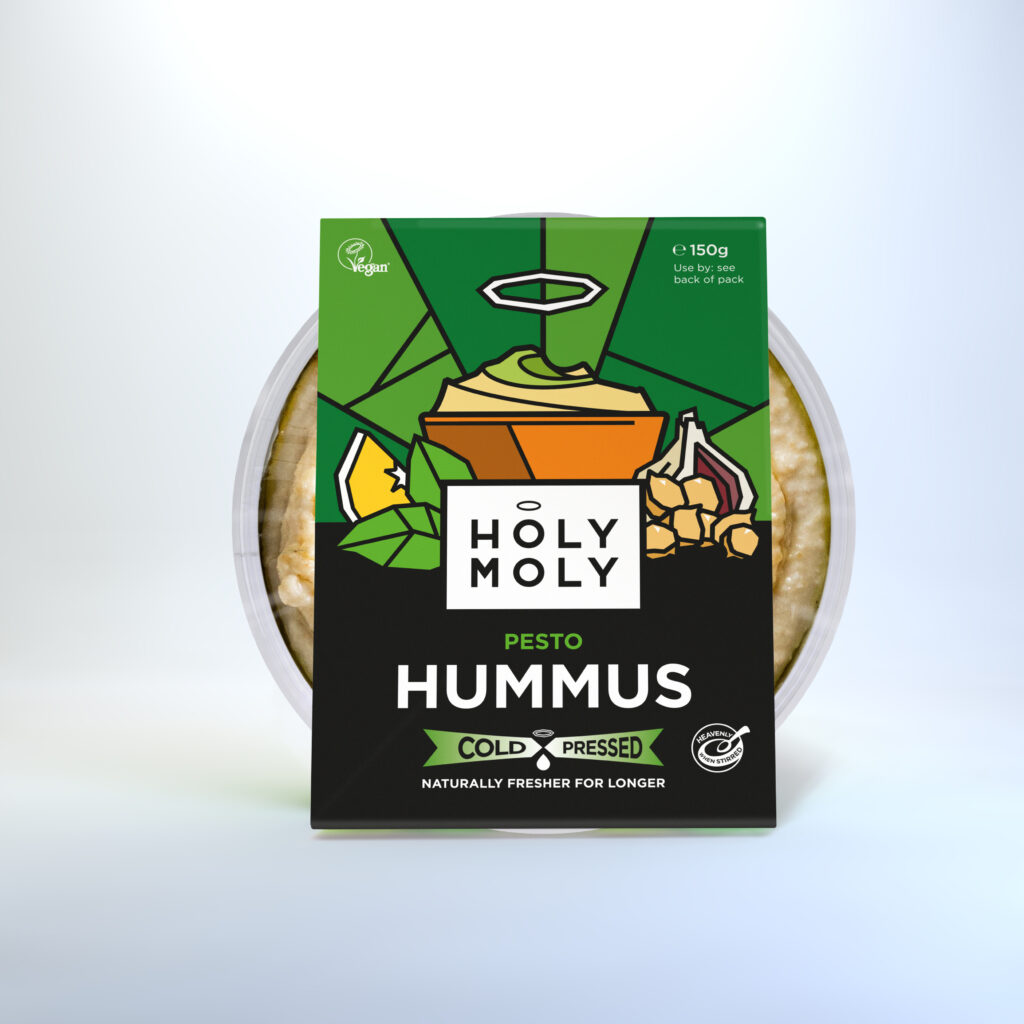 Holy Moly has added its first ever hummus to its ever-growing range of vegan dips.
They come in two flavors, Original and Pesto, and are said to the "combine the convenience of shop-bought with the deliciousness of homemade."
The products have also been made using cold pressure technology, meaning they have a long use by date and last longer in the fridge. The dips are available to buy from Waitrose stores and online.
Papa Johns Ve-Du-Ya pizza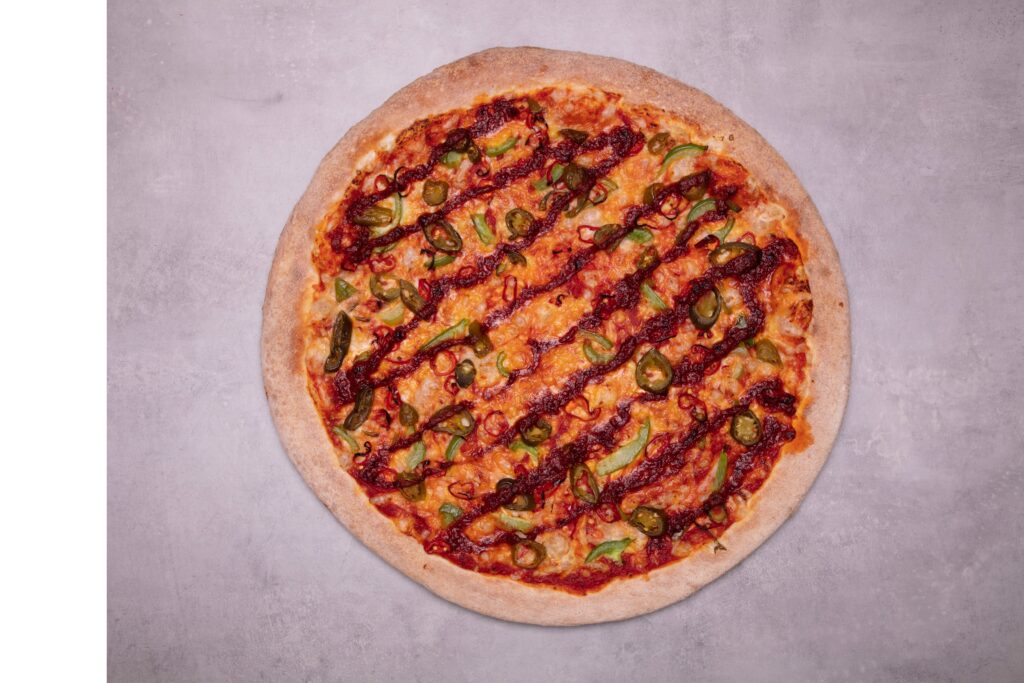 A few years ago, the idea of being able to get just one vegan pizza delivered would have been laughable. Now, many of the most popular chains offer extensive vegan menus packed full of plant-based options.
Papa Johns is a notable example, offering a wide-range of vegan pizzas and sides.
Its newest addition is a plant-based take on the popular N'Duja pizza, which typically features pork sausage. The vegan version comes with green peppers, jalapenos, vegan cheese, and a spicy 'nduja-style sauce.