The weather isn't the only thing heating up as summer approaches, thanks to a slew of food companies expanding their vegan ranges in the UK.
A few years ago, plant-based eaters often didn't have a huge array of products to choose from in the average supermarket. These days, however, vegan and mainstream brands alike are rapidly embracing the ever-growing meat-free consumer base.
Here is a selection of 16 new launches from seven UK brands that will get your tastebuds tingling and your fridges brimming.
7 brands and their latest vegan food launches in the UK
1. Dr. Oetker Ristorante vegan pepperoni pizza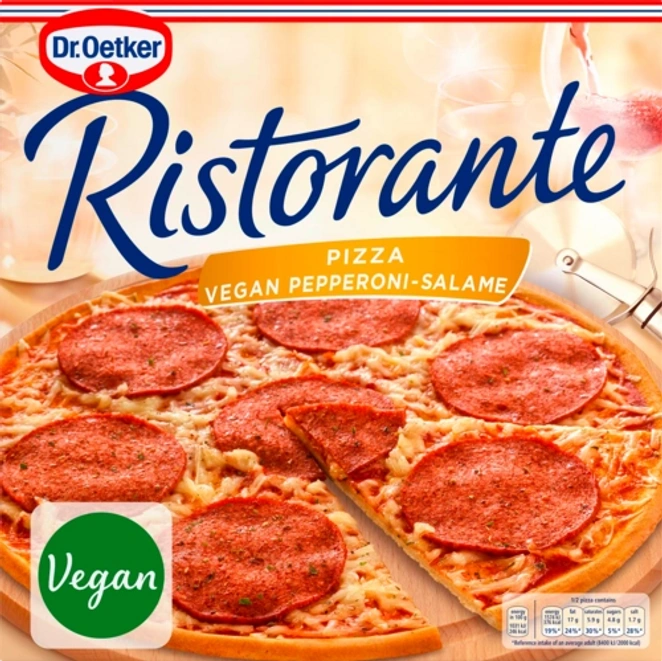 Following up on the successful launch of its Margherita Pomodori pizza in 2021, Dr. Oetker is back with a meaty addition.
Still featuring the classic thin and crispy Ristorante base, the Pepperoni-Salame pizza is topped with vegan mozzarella and meat-free pepperoni slices. The cheese was developed in-house, using coconut oil as a base.
Speaking about the new launch, Paula Wyatt, Dr. Oetker Ristorante's head of marketing, said: "Our first vegan pizza has been a huge success within the category since its launch in 2021, so we're really excited to grow the range with our new Ristorante Vegan Pepperoni-Salame and to help vegan pizza lovers have more options when it comes to playing it Italian."
The Dr. Oetker Ristorante Vegan Pepperoni-Salame pizza is available online and in Tesco stores.
2. Crave's Notella vegan chocolate spread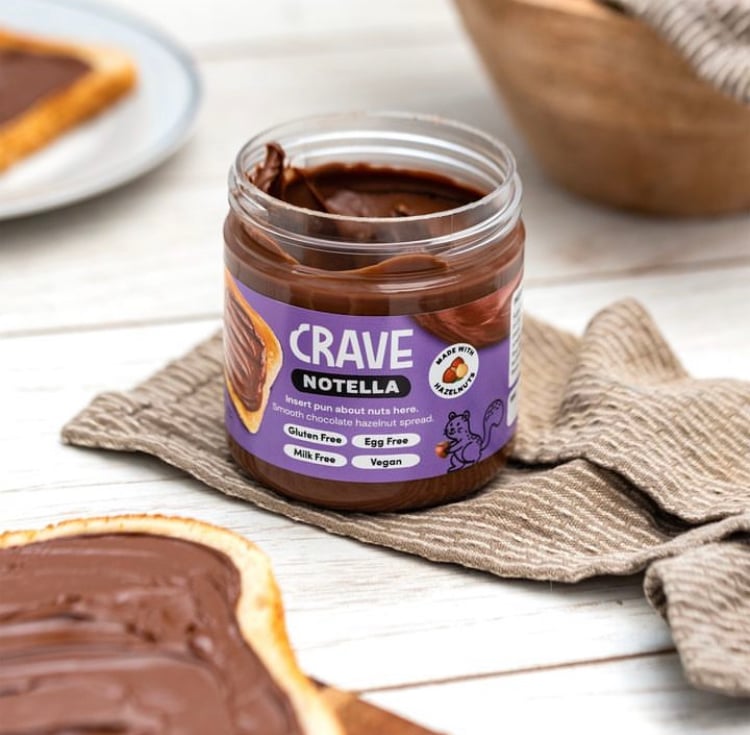 Riffing on, arguably, the most recognizable chocolate spread's name, Notella is packed with hazelnuts and dairy-free chocolate.
Alongside cupboard-size jars of spread, Crave has also released its Notella Big Dipper snack pots. These contain a portion of vegan chocolate spread accompanied by mini breadsticks for a sweet fix while on the go.
Both new launches are free from all animal ingredients and contain no gluten either. Though caution is advised due to the nut content.
Notella and Notella Big Dipper snacks are available from Morrisons.
3. Beyond Meat's frozen ready meals and chicken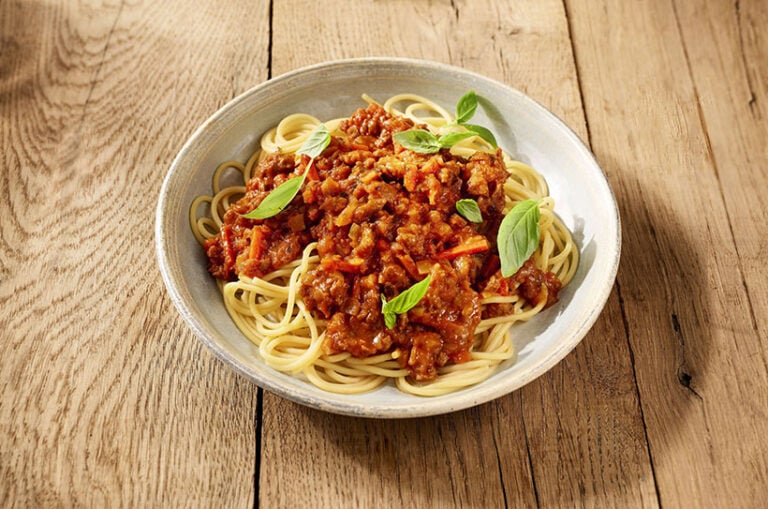 Three frozen ready meals from Beyond Meat recently rolled out to British supermarkets to coincide with National Vegetarian Week (May 15-21). The range includes Spaghetti Bolognese, Keema Curry and Pilau Rice, and Chilli with Coriander Rice.
All three are marketed as high-protein vegan food sources and aimed at people interested in reducing their meat consumption. Each meal can be cooked in less than 10 minutes and delivers at least 14 grams of protein.
"We're absolutely thrilled to be launching our incredibly tasty and affordable new range of Beyond Meals in the UK," Steve Dalby, regional sales manager UK at Beyond Meat, said in a statement. "Our Beyond Meals are completely plant-based so you can eat what you love, no sacrifice required!".
Beyond Meals are available in Tesco stores. Find more information here.
4. Honestly Tasty artisan cheeses at Marks & Spencer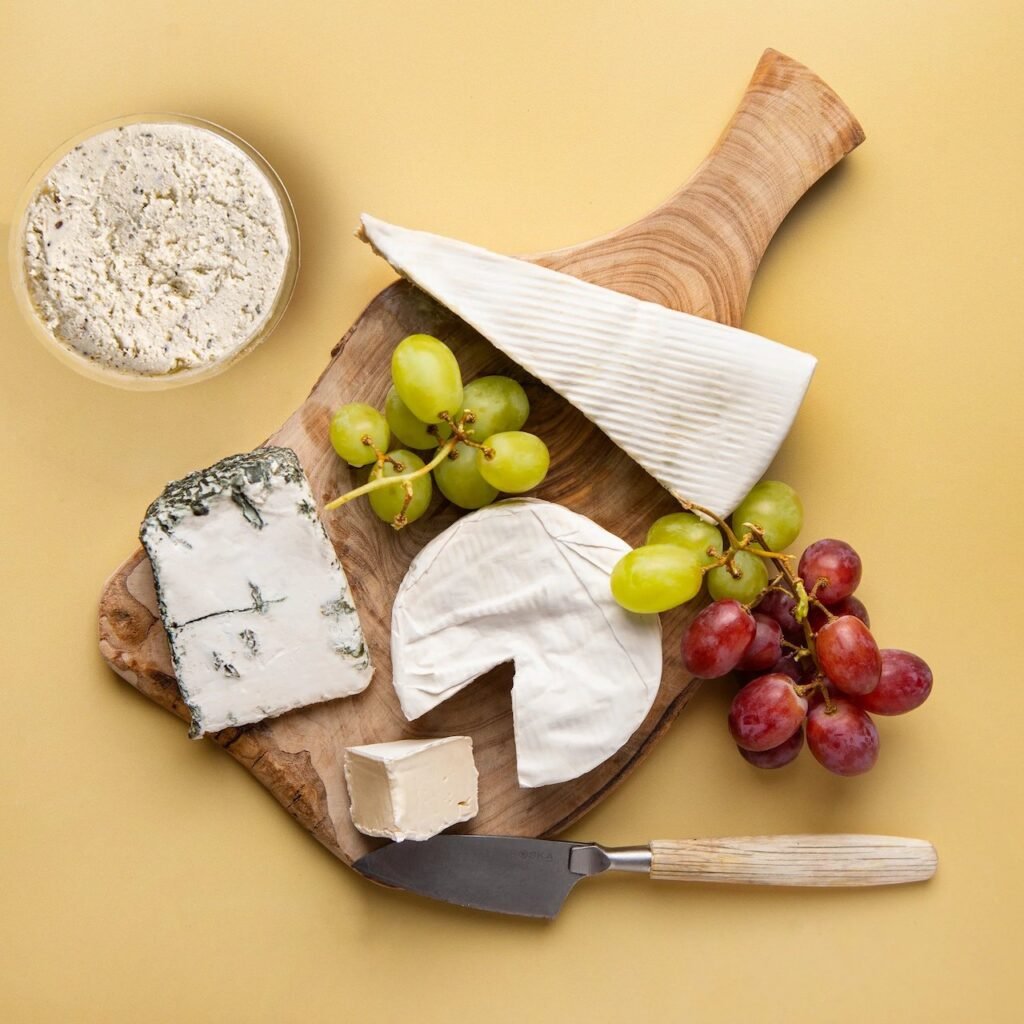 Alongside its own Plant Kitchen vegan range, Marks & Spencer will now stock a range of artisan nondairy cheeses developed by London-based company Honestly Tasty.
The three bestselling products from the cheesemaker's portfolio – Blue, Brie, and Shamembert – will be stocked in 166 M&S stores throughout the UK and Dublin. This comes after previous launches with Ocado, Holland & Barrett, Selfridges, and more.
Honestly Tasty makes its cheeses using traditional cheesemaking techniques. It does so to create products that are comparable to their dairy counterparts both in terms of taste and texture.
The nondairy cheeses are available now at M&S. Those interested can visit Honestly Tasty's website for more information.
5. Four new GRO-branded items at Co-op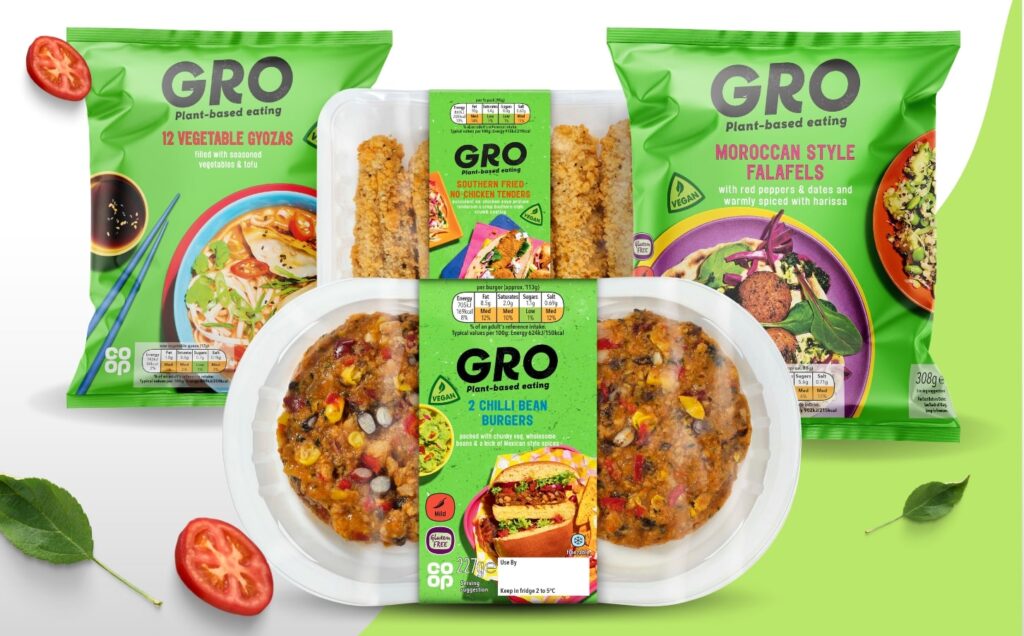 Co-op's plant-based line GRO is staying true to its name and expanding by a further four products, just in time for summer.
Confirmed additions are Vegetable Gyozas, Moroccan Style Falafel, Southern Fried No-Chicken Tenders, and Chilli Bean Burgers. They are described as being perfect for parties and "fakeaway" nights alike.
Co-op's GRO range launched in 2020 to coincide with Veganuary. Since then, the product roster has continued to expand regularly to include cost-effective alternatives to ice cream, burgers, milkshakes, and more.
6. Meatless Farm vegan meat-filled pastas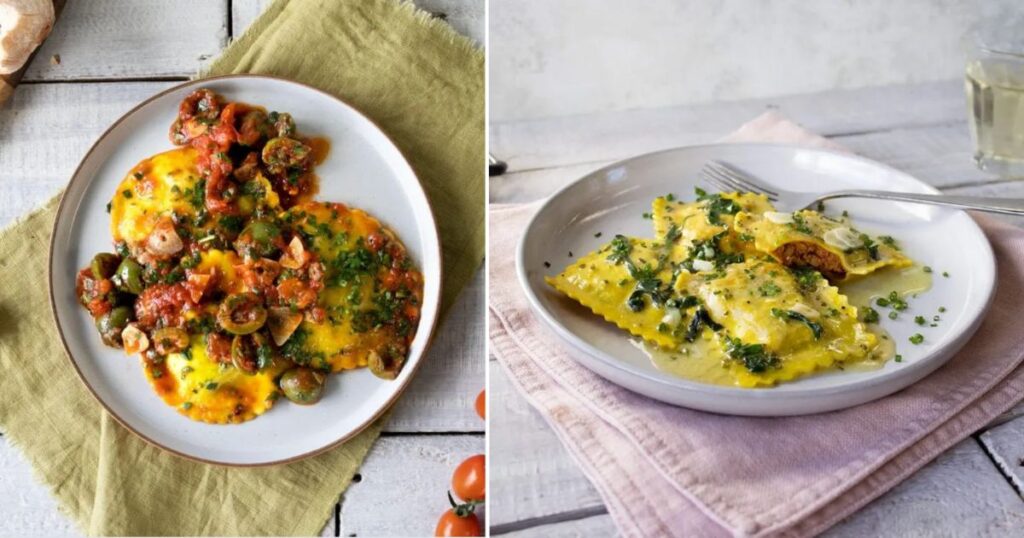 In a move that sees the company veer away from basic meaty essentials like mince and chicken breasts, Meatless Farm has unveiled two new vegan meat-filled pasta dishes. It also claims that they are the first of their kind to be released in the UK.
The spicy No-Duja Ravioli uses pea protein to create a hot and smoky filling reminiscent of Calabrian spiced sausage. Meanwhile, the Beef, Red Wine & Porcini Mushroom Girasole brings a heartier flavor to the pea protein and no spice.
Meatless Farm's new vegan food options can be found in Sainsbury's stores in the UK now. For more information, see here.
7. LoveRaw's vegan Snickers dupe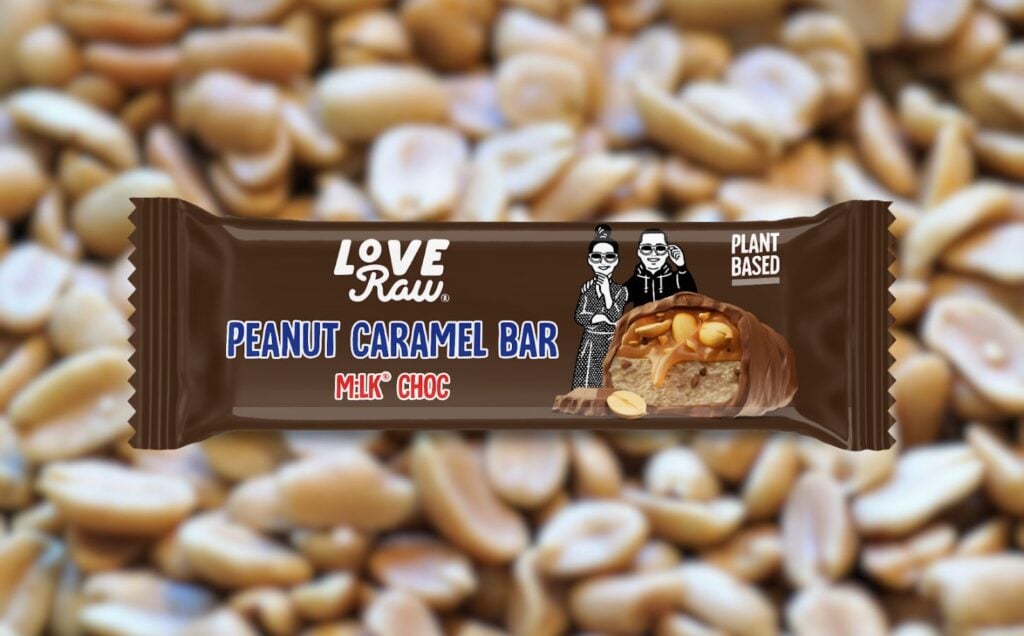 Chocolate fans can rejoice as LoveRaw has replicated another classic sweet snack – this time the humble Snickers bar.
Following on from the success of its vegan Ferrero Rocher-esque Nutty Choc Balls comes the Peanut Caramel Bar. Nougat, roasted peanuts, caramel, and LoveRaw's own take on milk chocolate all combine to make something recognizable but animal-free.
LoveRaw's new Peanut Caramel Bar is available online and from a number of UK food stockists including Tesco, Asda, and Waitrose.