The Kraft Heinz Company has unveiled three new vegan sliced cheese flavors in the US.
The products were made in collaboration with NotCo, an animal-free food company that creates plant-based meat and dairy products using artificial intelligence (AI). The Kraft Heinz Company is one of the biggest food and beverage companies in North America and the world. It announced its partnership with NotCo last year, forming a join venture named The Kraft Heinz Not Company. At the time, they said the partnership would "transform the way consumers enjoy plant-based food."
The vegan cheeses come in cheddar, provolone, and American styles. They are said to melt just like dairy cheese and be ideal for grilling. The cheeses are made with plant-based ingredients like chickpea and coconut oil, and contain no artificial flavors or dyes.
NotCo's method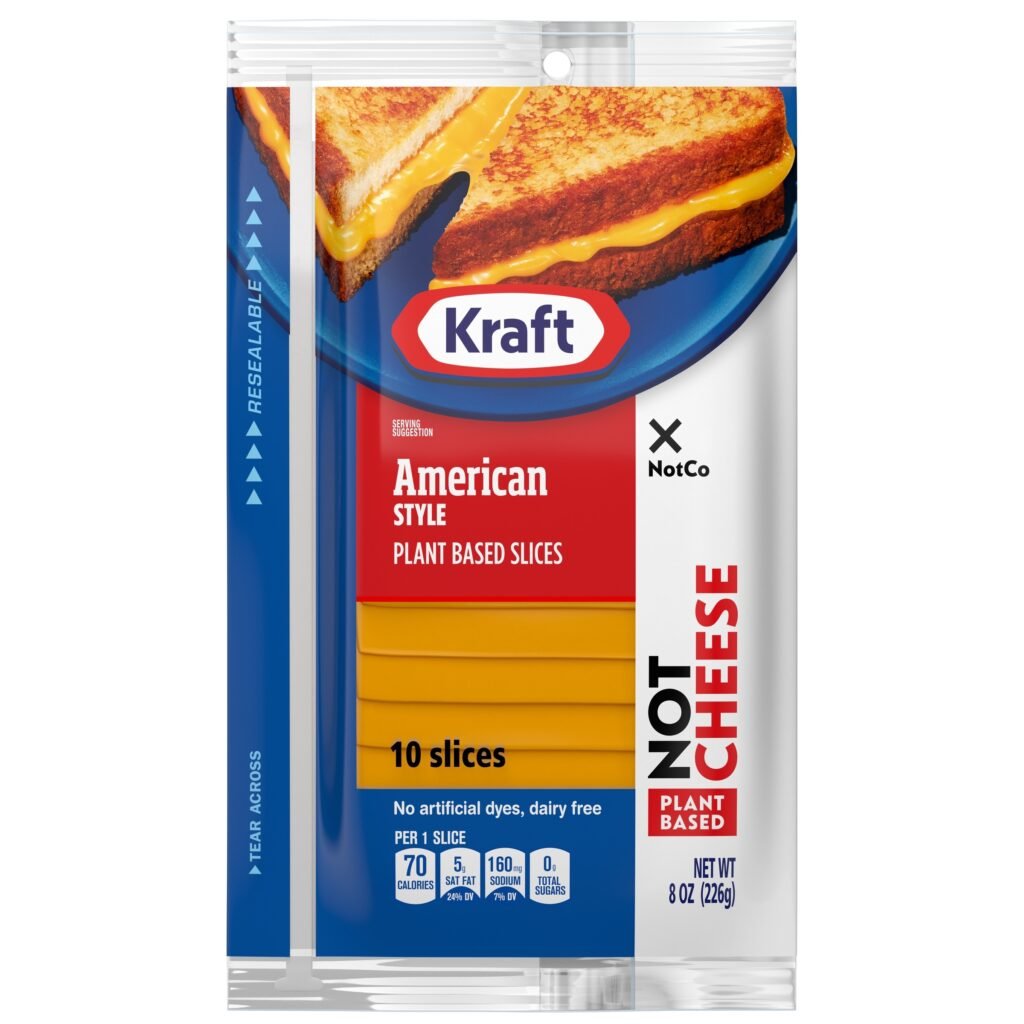 Established in 2015, the Chilean food tech company uses machine learning to replicate dairy and meat products without animal ingredients. It uses its own AI platform – which it calls Giuseppe – to do this. Giuseppe analyzes the structure of animal products at a molecular level, before replacing them using only plants.
The Kraft NotCheese Slices are the second product that the joint venture has released, and are the first to be nationally distributed. The Kraft Heinz Not Company is growing substantially, and it is planning for international expansion in 2024.
The rise of vegan cheese
A few years ago, the vegan cheese market was mostly limited to a few questionable products at the back of health food shops. Now, however, consumers around the world can find a wide range in mainstream supermarkets.
The market's size was valued at USD 2.43 billion in 2021, and it's been predicted to grow at a compound annual growth rate (CAGR) of 12.6 percent from 2022 to 2030. 
Increasing prevalence of veganism, coupled with concern over the environmental and health impact of dairy, is thought to be driving its growth. The dairy industry is cruel to cows, who are forced to give birth once a year and each time have their calf taken from them so humans can steal their milk. Dairy production is responsible for around four percent of global greenhouse gas emissions. What's more, the consumption of milk, cheese, and other similar products is linked to a number of cancers.
More like this: