Large US pizza chain Papa John's has introduced two vegan pizza options to 222 of its branches in South Korea.
The Green Eat Vegetable Margarita and Green Eat Vegetable Garden Special pies were launched to cater to increased consumer demand for more meat-free choices. Specifically, there has been a call for more vegan-friendly menu items.
"Although the domestic market is still small compared to the overseas vegan market, the role of a premium pizza brand is to respond to preferences of each consumer," Jeon Joong-gu, Papa John's Korean head, said in a company statement.
Both of the new plant-based pizzas feature dairy-free Sheese instead of mozzarella.
At present, Papa John's has 222 locations in South Korea, though this is expected to increase soon. The chain plans to reach 300 storefronts by 2025.
Papa John's expands its vegan pizza reach
Papa John's already offers a number of vegan pizzas in other countries, including the UK, Spain, and the Netherlands.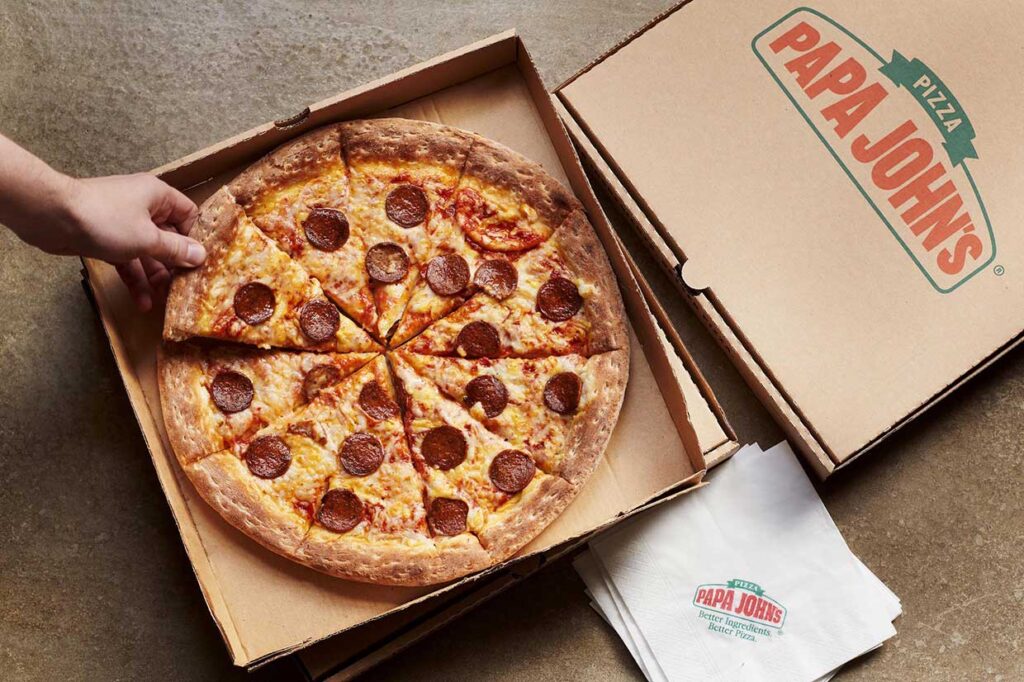 Back in 2019, the company announced the permanent addition of vegan cheese in the UK. It came after a consumer petition calling for the dairy-free alternative garnered almost 30,000 signatures.
Since then, Papa John's has created four vegan pizzas, including a jackfruit pepperoni dupe and a stuffed crust base option. The latter was unveiled as part of the 2021 Veganuary new products launch.
Alongside, the chain has developed a number of sides, including cauliflower wings and potato tots, and dips. Desserts on offer include vegan Ben and Jerry's ice cream.