Costa Coffee has officially launched a new vegan whipped cream across all of its UK stores.
Dubbed "Light Whip," the dairy-free whipped cream alternative can be added to any handmade drink. It's confirmed as free from animal products.
The creamy topping is the latest in a series of moves to widen the Costa menu choices for plant-based consumers. Specifically, it will allow customers to enjoy some of the more fanciful concoctions, including cold blended drinks, without having to compromise on toppings or treats.
"We're delighted to confirm the launch of Light Whip, a new lighter alternative to cream, which is suitable for both vegetarians and vegans to enjoy," a spokesperson for Costa Coffee told Plant Based News. "The new topping replaces our Light Dairy Swirl. It can be enjoyed alongside our range of dairy and plant-based dairy alternatives.
They added that the Light Whip provides "more choice" to customers opting for dairy-free drinks "without missing out on additional toppings."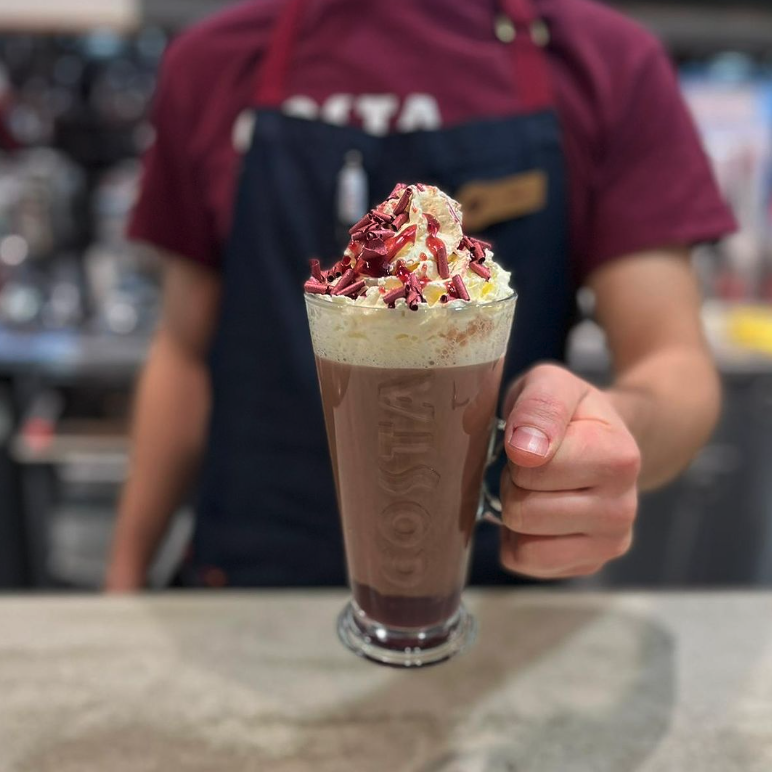 Costa coffee caters for vegans
The vegan whipped cream launch coincides with a new initiative by Costa that allows customers to swap dairy milk for its "Ultimate Blend" alternative, without incurring a surcharge. It runs until May 3.
It also follows the launch of a vegan festive sandwich in December last year.
Prior to that, a vegan bacon roll was added to Costa's permanent menu in 2021.
A hurdle to overcome
Despite increasing its plant-based range, it's not all plain sailing for Costa and the vegan community.
Earlier this year, animal rights activists protested outside multiple stores in 40 UK towns. The demonstrations came after footage was released showing "despicable" conditions at a dairy farm that supplies the coffee chain.