H&M has expanded its non-clothing range to include a cruelty-free and vegan beauty line aimed at younger consumers.
Dubbed OHH! (standing for "Oh Hey Hero"), the gender-neutral collection of skincare basics currently stands at 10 items strong. Focused on personal grooming, lip balm, deodorant, and razors are all included.
"We don't believe in complicated routines, layer upon layer of product and overpriced formulas – this collection is about inclusivity and accessibility while also being innovative and dependable," Sabina Odqvist, head of Private Label H&M Beauty, said in a statement.
Empowering Gen Z to 'be their own hero'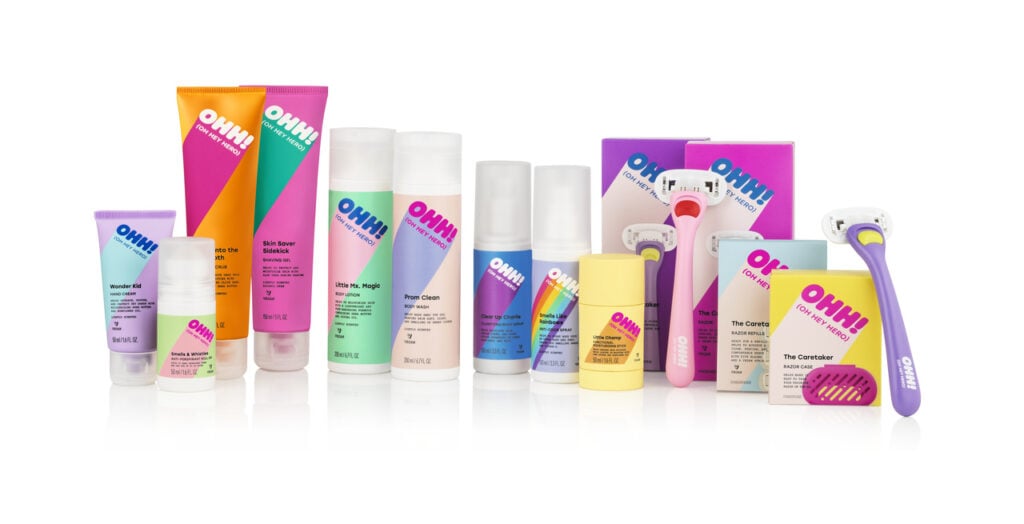 The H&M OHH! range is unapologetically aimed at Gen Z shoppers, vegan or not. As such, it is focused on themes of "acceptance, expression, and individuality."
Moreover, H&M revealed the vegan beauty launch was "inspired by every young person's potential to be their own hero."
The OHH! range also allows consumers to be a "hero" for non-human animals. Buying cruelty-free and vegan products lowers demand for alternatives that were developed using animal testing, or with animal-derived ingredients such as lanolin, beeswax, and cochineal.
Everything in the H&M OHH! beauty range
Clear Up Charlie Clarifying Body Serum – €7.99
Get Into The Smooth Body Scrub – €7.99
Little Champ Functional Moisturizing Stick – €7.99
Little Mx Magic Body Lotion – €6.99
Prom Clean Body Wash – €4.99
Skin Saver Sidekick Shaving Gel – €7.99
Smells Like Rainbows Anti-Odor Spray – €7.99
Smells & Whistles Anti-Perspirant Roll-On – €7.99
The Caretaker Razor – €7.99 (comes with five blade refills with a vegan conditioning strip).
The Caretaker Razor Refill – €7.99
Wonder Kid Hand Cream – €3.99
The OOH! Vegan beauty range from H&M is available online and in 2,000 selected stores worldwide.