The French government is making a second attempt to ban the use of "meat" words on plant-based products made and sold in France.
A new draft decree lists 21 terms that would be prohibited to describe plant-based foods, including steak, spare ribs, ham, and butcher. More than 120 other terms such as cooked ham, sausage, and bacon will still be allowed on plant-based versions, but only if the products contain less than a certain amount of plant proteins, with the maximum being six percent.
The move comes a year after France's administrative court, the Conseil d'État, put a similar decree on ice over concerns it was too vague. The court doubted its legality in preventing plant-based companies from broadly using "terminology specific to butchered meats, prepared meat and pork products or fish." The government has clarified exactly which terms it will ban in its new decree to address concerns of the court.
"This new draft decree reflects our desire to put an end to misleading claims… by using names relating to meat products for foodstuffs that do not contain them," said French Agriculture Minister Marc Fesneau in a statement. He also stated that it's an "issue of transparency and honesty responding to the legitimate expectations of consumers and producers." Farmers and meat and dairy companies in France have argued that using "meat" terms on plant-based products confuses consumers.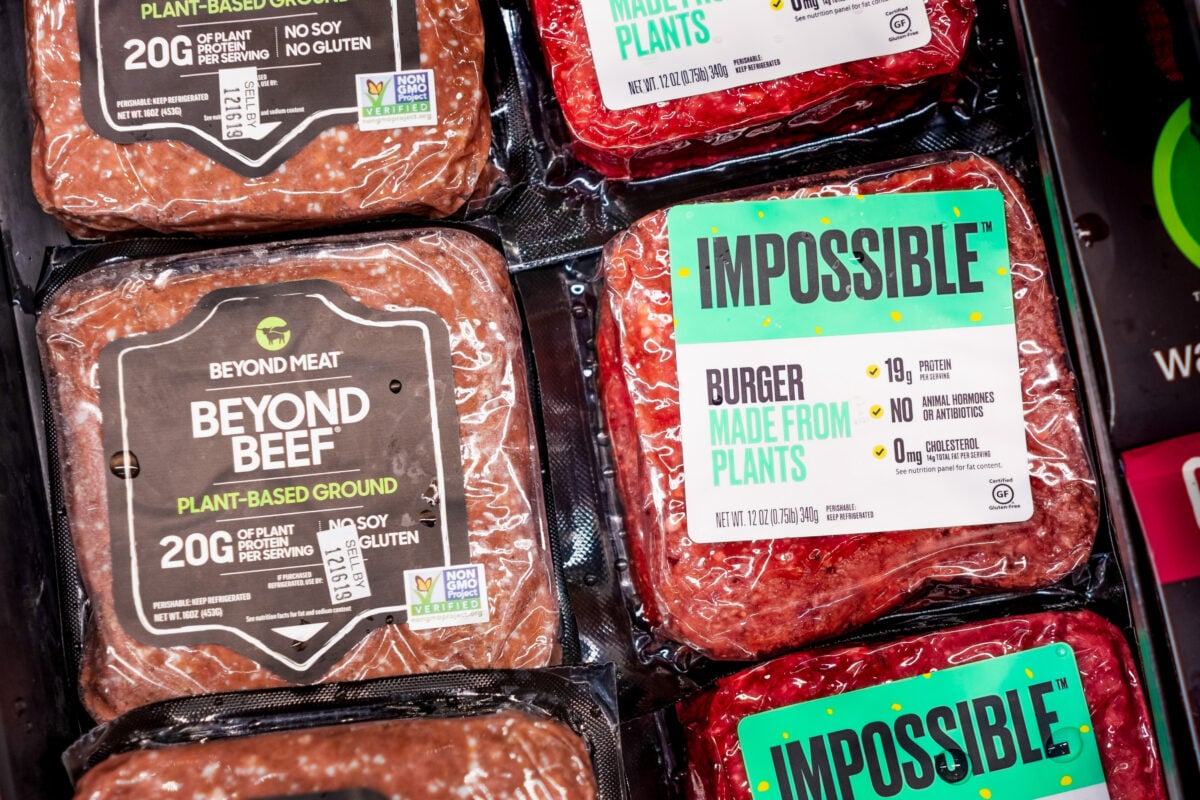 Veganism in France
Veganism is on the rise in France, with the inaugural French Veganuary taking place in 2021. A range of French vegan start-ups have come onto the scene in the past couple of years, bringing many more plant-based products to supermarket shelves.
In addition, more people are trying to reduce their meat consumption and trying out vegan alternatives. A study by Kantar World Panel revealed that there is at least one flexitarian trying to eat less meat in 49 percent of French households – rising from 25 percent six years ago. Sixteen percent of French consumers also bought plant-based meat alternatives in 2021. In the same year, the market reaching a value of €105 million.
"Complete nonsense"
Many in the plant-based industry have criticized the new decree. "This law is going in completely the opposite direction of two official priorities of the French government: the fight against global warming and the reindustrialization of France," Nicholas Schweitzer, CEO of French vegan bacon brand La Vie, told Plant Based News when the original decree was put forward. He added that "the fact that this law is only applicable to companies producing in France is complete nonsense. The only products penalized will be those produced locally."
Vegan products with "meat" names imported from outside France will be unaffected by the ban. This means that vegan "sausages" and "steaks" could still be sold alongside French products that will be required to use different names.
The rule in the new decree states that vegan products can use some "meat" terms if they contain only small amounts of plant proteins will practically ban many products from using those terms. La Vie's plant-based streaky bacon contains 82 percent soya protein, for example. The meat industry often accuses vegan alternatives of being unhealthy, but the new law will punish brands that ensure high content of healthy plant protein in their products.
Bans around the world
In 2020, the European Parliament voted against a proposal to ban "meat" terms from plant-based products. But it did vote in favor of banning "dairy" terms like cheese and milk for dairy-free alternatives.
The Turkish government banned the production of vegan cheese in 2022, resulting in fines for Turkish plant-based companies. South Africa is trying to ban words like biltong and meatballs from being used on plant-based alternatives.
More like this: